ShibaSwap, a prominent decentralized platform and vital part of the Shiba Inu ecosystem, has witnessed a significant decline in liquidity, reaching an all-time low. Recent data from IntoTheBlock reveals that liquidity on ShibaSwap has plummeted to $21.78 million, painting a worrisome picture for investors.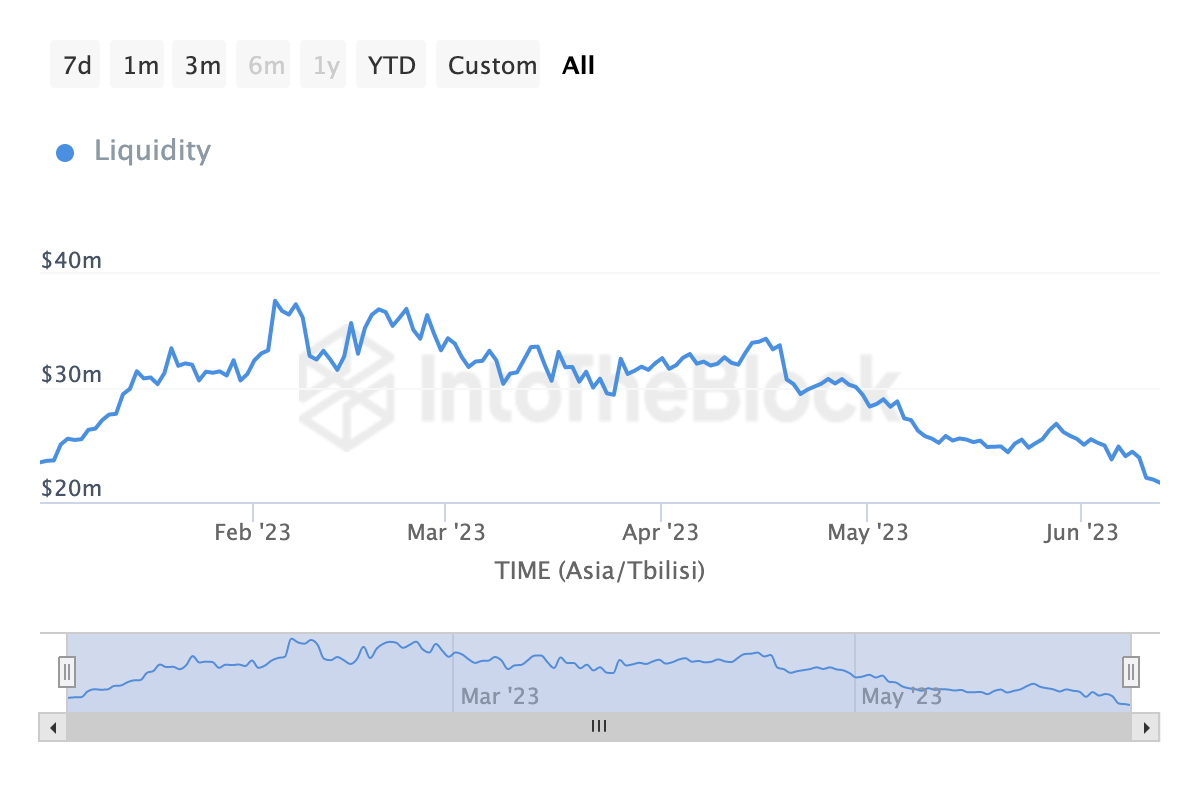 Over the past few days, the downward trend in liquidity has accelerated noticeably. This decline aligns with a corresponding 16% drop in the price of the SHIB token, which even reached a staggering 31% decline at its peak. In tandem with the token's depreciation, liquidity on ShibaSwap has experienced a 9% decrease.
The decline in liquidity can be attributed not only to the falling prices of the Shiba Inu token and its associate, BONE, but also to the withdrawal of funds from the platform. However, the primary factor responsible for this liquidity crisis seems to be the collapse in token prices.

Particularly noteworthy is the fact that the largest liquidity pool on ShibaSwap remains the BONE pool, which is paired with Ethereum (ETH) and boasts a liquidity value of $5.69 million. SHIB follows closely in second place, also paired with ETH, with a combined liquidity of $4.98 million.
In addition to the liquidity slump, ShibaSwap has experienced a sharp surge in trading volumes on its decentralized exchange. On Saturday, June 10, the trading volume soared to $5.96 million, marking the highest figure since early May. This surge in activity has led to ShibaSwap collecting $17,870 in commissions within a 24-hour period.