New data from IntoTheBlock reveals a significant decline in the involvement of major players in Shiba Inu (SHIB) over the past 24 hours. Following an astonishing surge of over 1,000% from Thursday through the weekend, transaction volumes among prominent SHIB holders have plummeted by more than two-thirds. The volume dropped from a staggering 8.53 trillion tokens to 2.68 trillion, resulting in a jaw-dropping $40 million decline.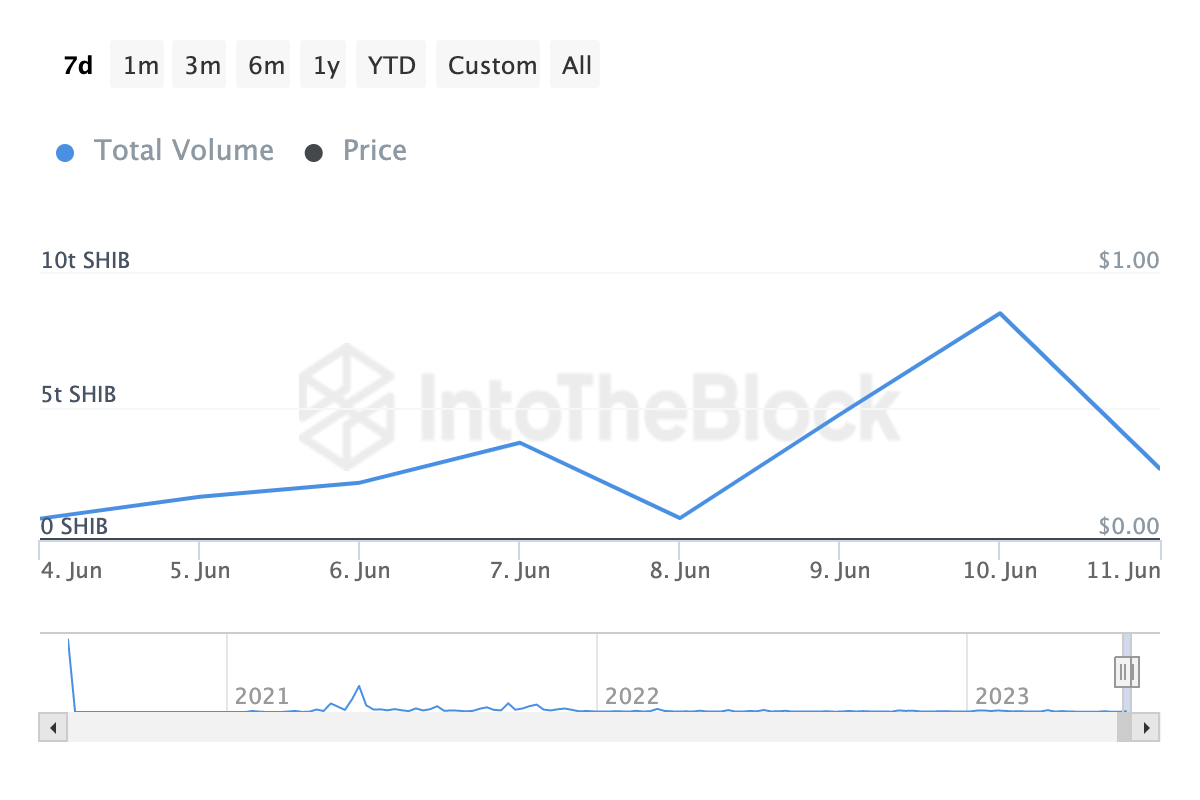 The recent developments also witnessed radical reversals in the movement of funds to and from wallets held by this category of investors in the Shiba Inu token. Inflows and outflows experienced substantial decreases of 86.69% and 93.34%, respectively, within the last day. Interestingly, while outflows initially surpassed inflows during the peak of activity, the former decreased more rapidly, eventually bringing net flow into positive territory.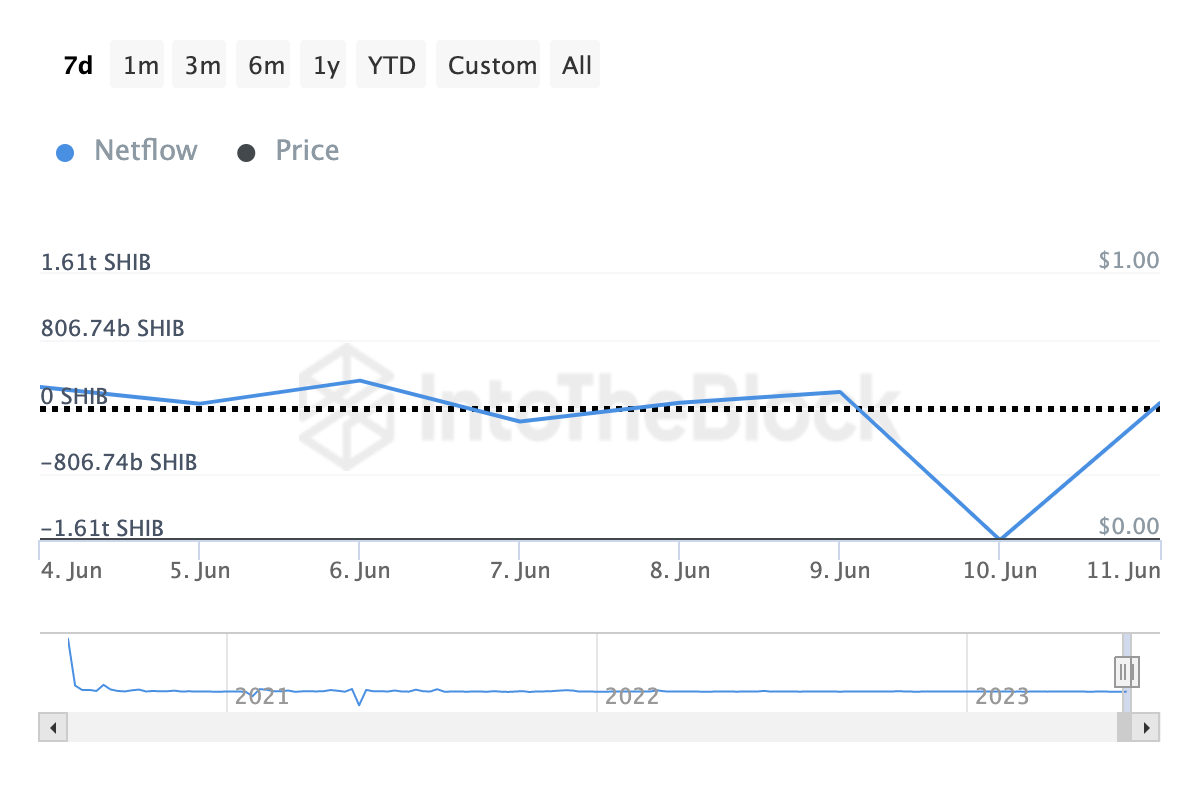 In light of these observations, it can be inferred that the situation surrounding the Shiba Inu token has obtained a certain degree of stability. Volatile movements are unlikely to occur without sudden surges in activity. However, it is important to note that this does not necessarily indicate whether the price of SHIB will rise or fall. Instead, it suggests that the token may undergo an extended period of sideways trading until the crypto market is once again jolted by impactful news.
These latest developments shed light on the evolving dynamics around the Shiba Inu token. Investors and market participants will keenly monitor whale activity, as it often serves as a leading indicator for future trends.