In a tumultuous trading day in the crypto space, investors were taken aback as the market experienced a massive sell-off, resulting in alarming red candles on the price charts. The global reddening of token prices did not spare Shiba Inu (SHIB), with nearly 800 billion tokens offloaded on Binance alone against USDT, as indicated by the Buying Selling View indicator, from 8:00 a.m. to 12:00 p.m. UTC.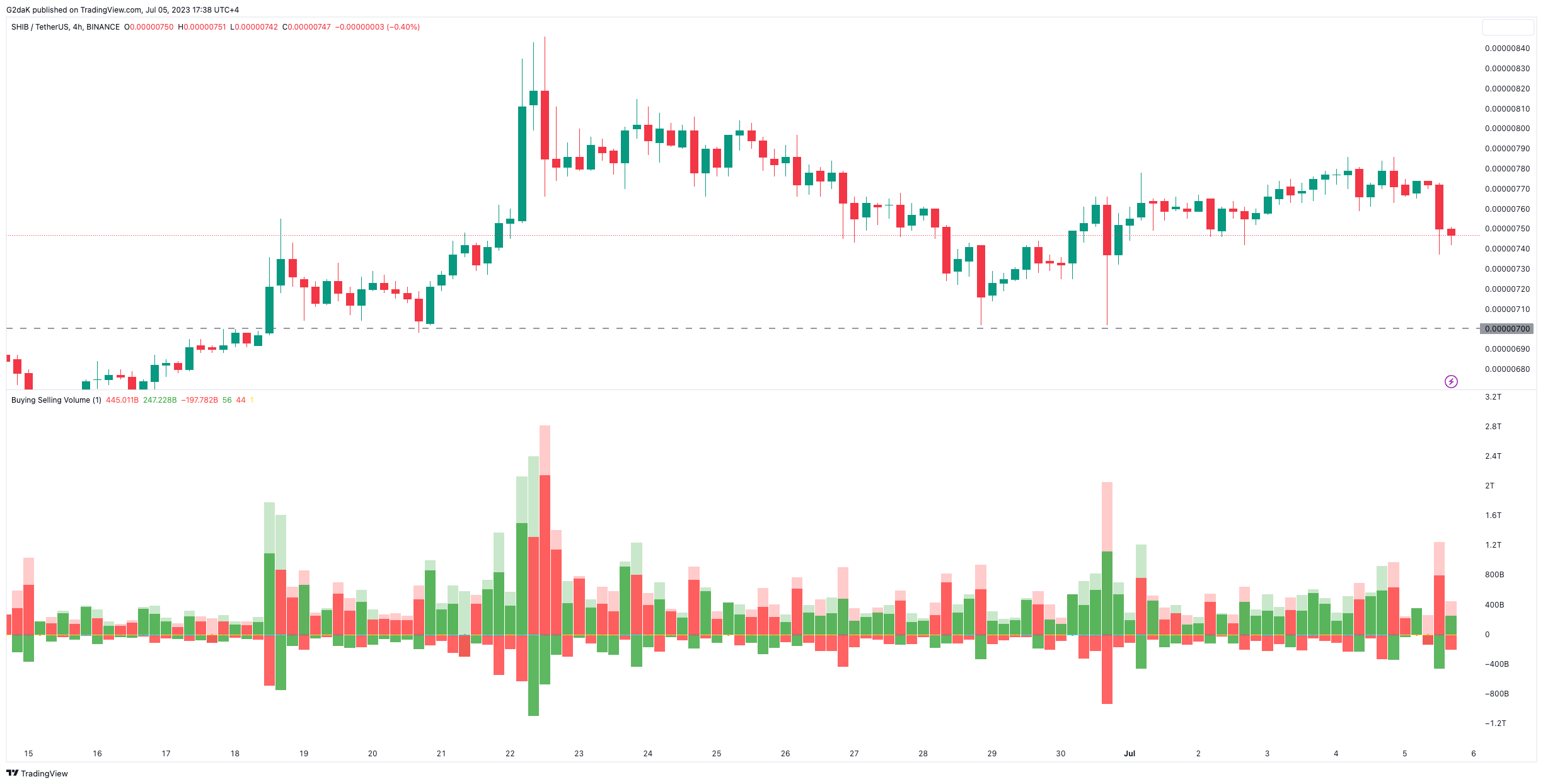 The sharp decline in SHIB's value is part of a broader trend affecting the entire cryptocurrency market, which has been experiencing a downward spiral lately. This significant drop has left investors wondering whether it is merely a correction to the previous momentum or a complete market reversal in favor of the bears.
Recent weeks had seen an overwhelming wave of extreme bullishness, with greed prevailing in the market sentiment. However, the current downturn has disrupted this exuberant atmosphere, casting doubts on the sustainability of the crypto market's upward trajectory.
One to watch
As the price of SHIB plummets after five consecutive days of growth, all eyes are now on a crucial resistance level hovering around $0.000007 per token. Historically, this level has proven to be a turning point for the Shiba Inu token, providing support during previous downturns.
As Shiba Inu's 800 billion SHIB dump creates epic red candle chaos, stay tuned for the latest updates on the future of SHIB and the broader cryptocurrency market.