Shiba Inu (SHIB), one of the leading meme tokens on the market, is approaching a critical juncture that could determine its future price trajectory. The token is eyeing a key resistance level at around $0.00000769 which, if breached, could herald a fresh uptrend and potentially reverse the recent downtrend.
This resistance level traces its origins back to May, when Shiba Inu failed to break through the $0.0000086 price level. Since then, this line has formed a formidable barrier to SHIB's upward momentum. Each time the price has approached this level, selling pressure has increased, forcing the price lower again.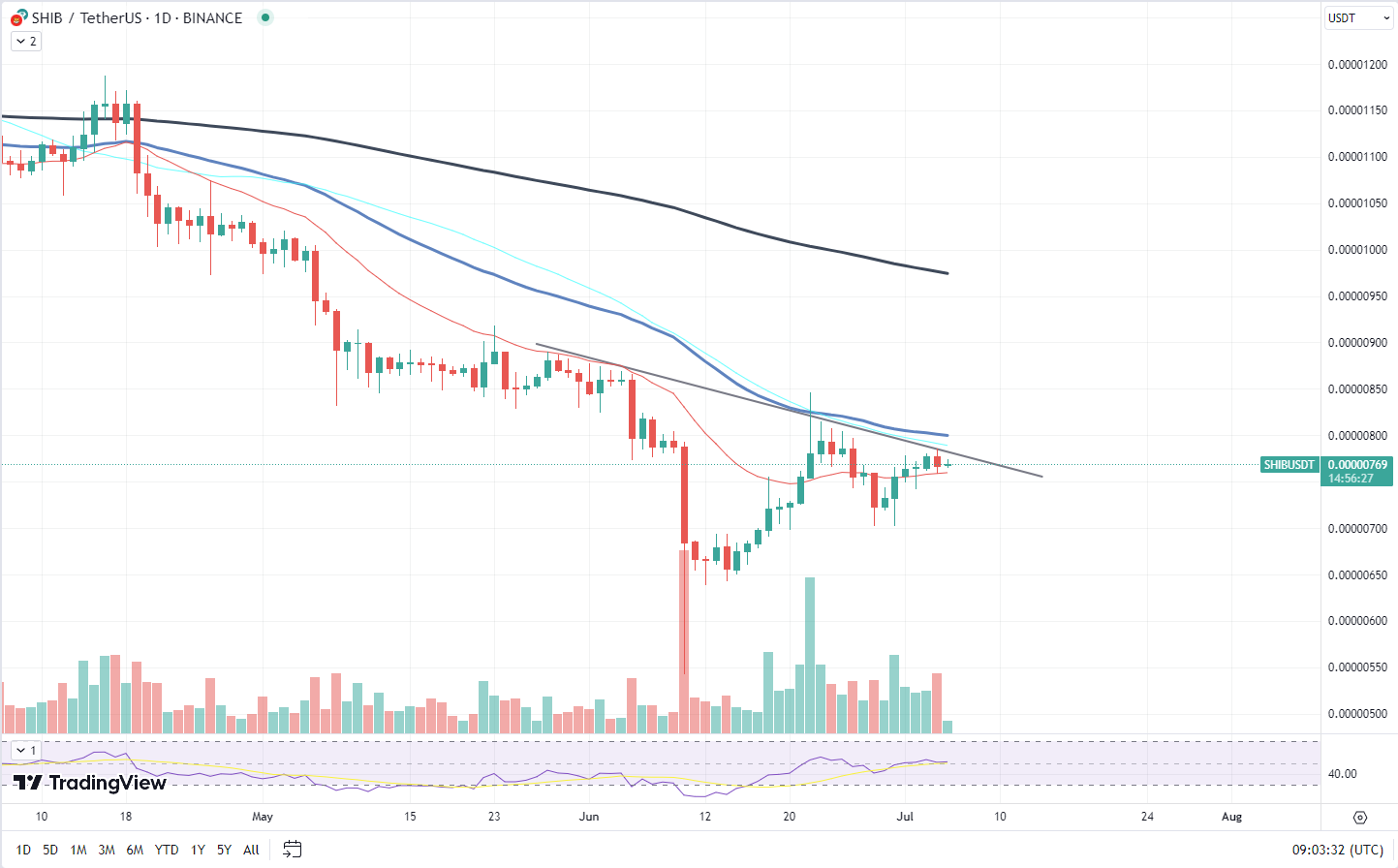 However, the situation for Shiba Inu is further complicated by a substantial drop in trading volume and overall network activity. Many investors appear to be gravitating toward the new generation of meme tokens, such as Pepe, attracted by their higher volatility and potential for quick profits. This shift could be siphoning off liquidity from Shiba Inu and contributing to the decline in trading activity.
Should Shiba Inu fail to break through the aforementioned resistance level, the token could be subjected to further downward pressure. The next significant support level sits at $0.00000652, which would represent a considerable drop from the current price level.
This moment represents a make-or-break situation for Shiba Inu. Its ability to break through this resistance could dictate whether the token enters a new bullish phase or continues to slide downward. Investors should closely monitor the price actions and trading volume around this level, as it could provide critical insights into SHIB's future direction.
At press time, Shiba Inu is trading at the $0.00000768 price threshold, with almost nonexistent 0.25% growth in the last 24 hours.