In a refreshing turn of events for the meme coin market, Shiba Inu (SHIB) is experiencing a significant uptick in its price action. After breaking through the ascending triangle pattern, a bullish sign in technical analysis, the dog-themed cryptocurrency has been in a growth phase, showing promising signs of recovery. Since yesterday, SHIB has rallied by more than 7%, with signs pointing to further gains.
One contributing factor to this impressive surge has been an increase in trading volume. The influx of capital into the Shiba Inu market suggests renewed interest from investors, potentially indicating a resurgence of bullish sentiment.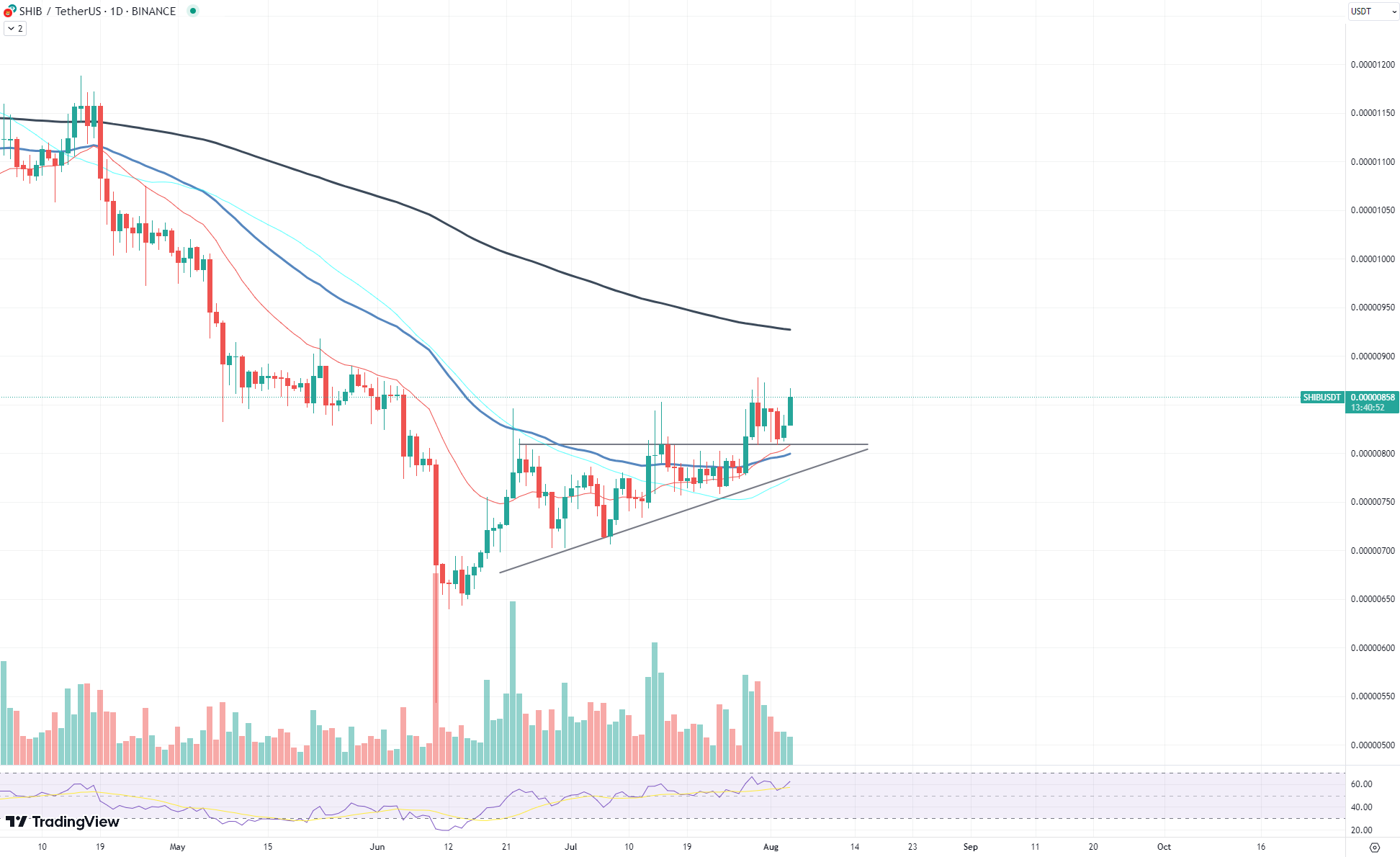 The recent ascent of SHIB could be seen as an interesting counterpoint to the broader market's struggles, with scamming and rugpulling incidents involving other meme coins like BALD and PEPE. While these tokens have been mired in controversy and dramatic price drops, Shiba Inu has managed to maintain a level of stability.
In fact, despite losing a considerable portion of its value since its all-time high, Shiba Inu's drawdown has been less severe than many of its counterparts. This resilience could be attributed to the token's deployers not withdrawing a significant amount of liquidity, unlike other meme coin developers involved in rugpull scams.
As we look toward the future, the next targets for Shiba Inu are contingent on continued positive market sentiment and growing trading volume. A sustained rally could see SHIB reaching new highs and further solidifying its status as a notable player in the meme coin arena.
However, investors must exercise caution and due diligence when participating in any cryptocurrency investment, especially in the meme coin space known for its volatility. It is always recommended to stay informed about market trends, understand the risks involved and invest responsibly.