The cryptocurrency market is an ever-evolving landscape, with each asset having its own dynamics. Ethereum, the leading altcoin, is currently generating considerable attention, with analysts referring to it as a "ticking bomb." This phrase, intriguing as it is, signals the potential for explosive growth in Ethereum's future.
The primary focus here is on the ETH/BTC trading pair, suggesting it might be the right time for investors to shift their investments from Bitcoin to Ethereum. This notion stems from the recent market behavior in which Bitcoin has shown some short-term weakness. On the contrary, Ethereum, despite experiencing a slump below $1,900, is signaling impending bullish momentum.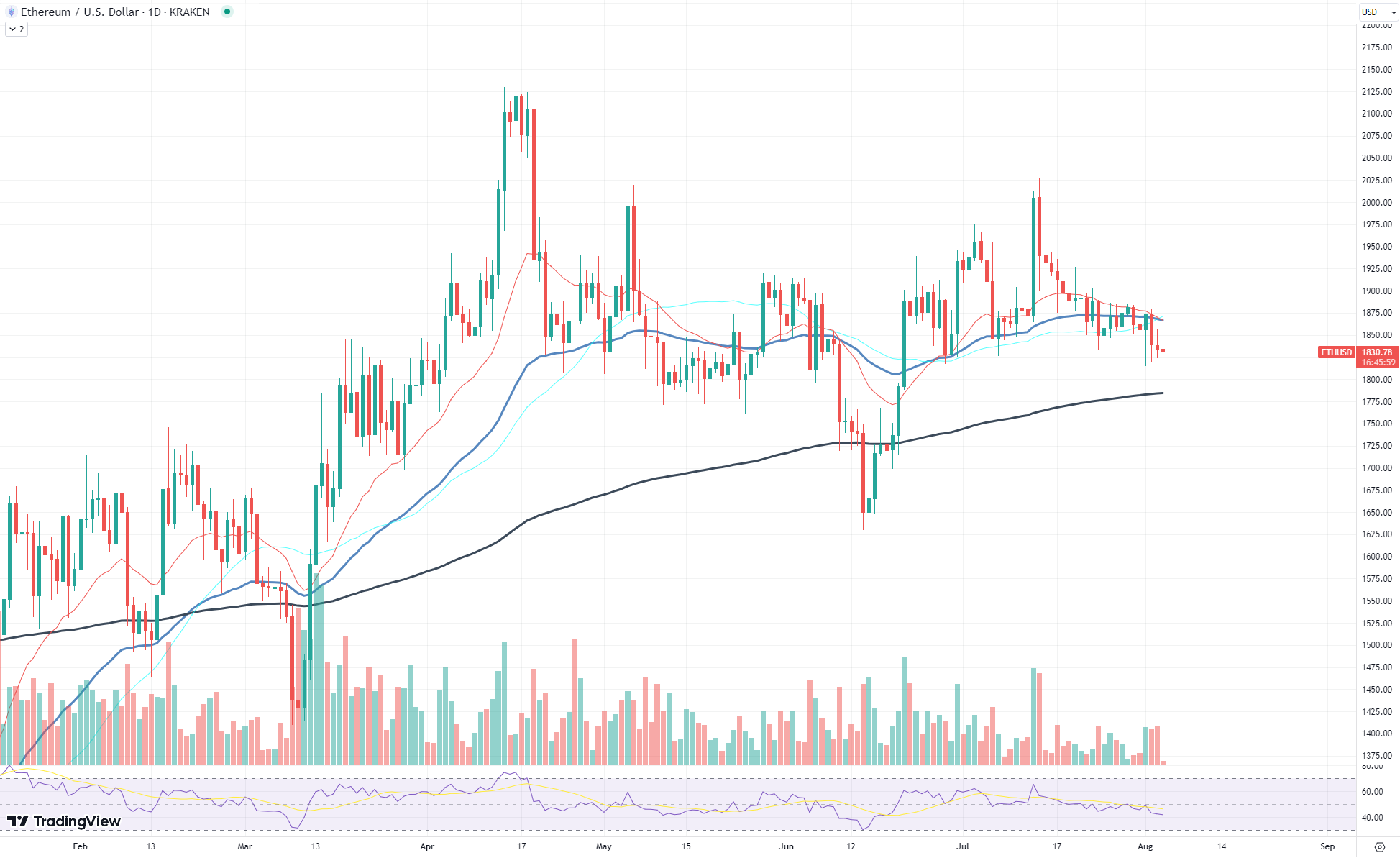 At this point, Ethereum is trading between the 50 and 200 EMAs (Exponential Moving Averages), indicating that it is in a phase of consolidation. Both the volume and the RSI (Relative Strength Index), a metric used to assess overbought or oversold conditions, are descending. This could be an early sign of a potential trend reversal.
The term "high-beta plays" refers to investments that are more volatile than the overall market. These assets have a beta greater than one, meaning they are expected to exhibit larger price swings. The advice to avoid high-beta plays suggests that the focus should be on establishing a strong core portfolio of stable investments rather than taking high risks in pursuit of quick gains.
The general consensus among market analysts is that Ethereum might be on the brink of a "spectacular run." While Bitcoin may enjoy a brief rally, Ethereum's potential for growth appears to be higher. The primary message to investors is to bide their time and focus on building a resilient, diversified portfolio capable of weathering potential storms and taking advantage of the upcoming bull market.