Shiba Inu's price is on the cusp of a monumental milestone. The Global In/Out of the Money indicator, which gauges the average cost of tokens for any address with a balance, is signaling a resistance level that is nothing short of staggering: 305 trillion. As of now, the SHIB price is hovering around $0.00000762, according to the latest data.
The Global In/Out of the Money indicator is a nifty tool for traders. It identifies whether an address is "In the Money" or "Out of the Money" by comparing the current price to the average cost of tokens held. If the current price surpasses the average cost, the address is "In the Money," and vice versa.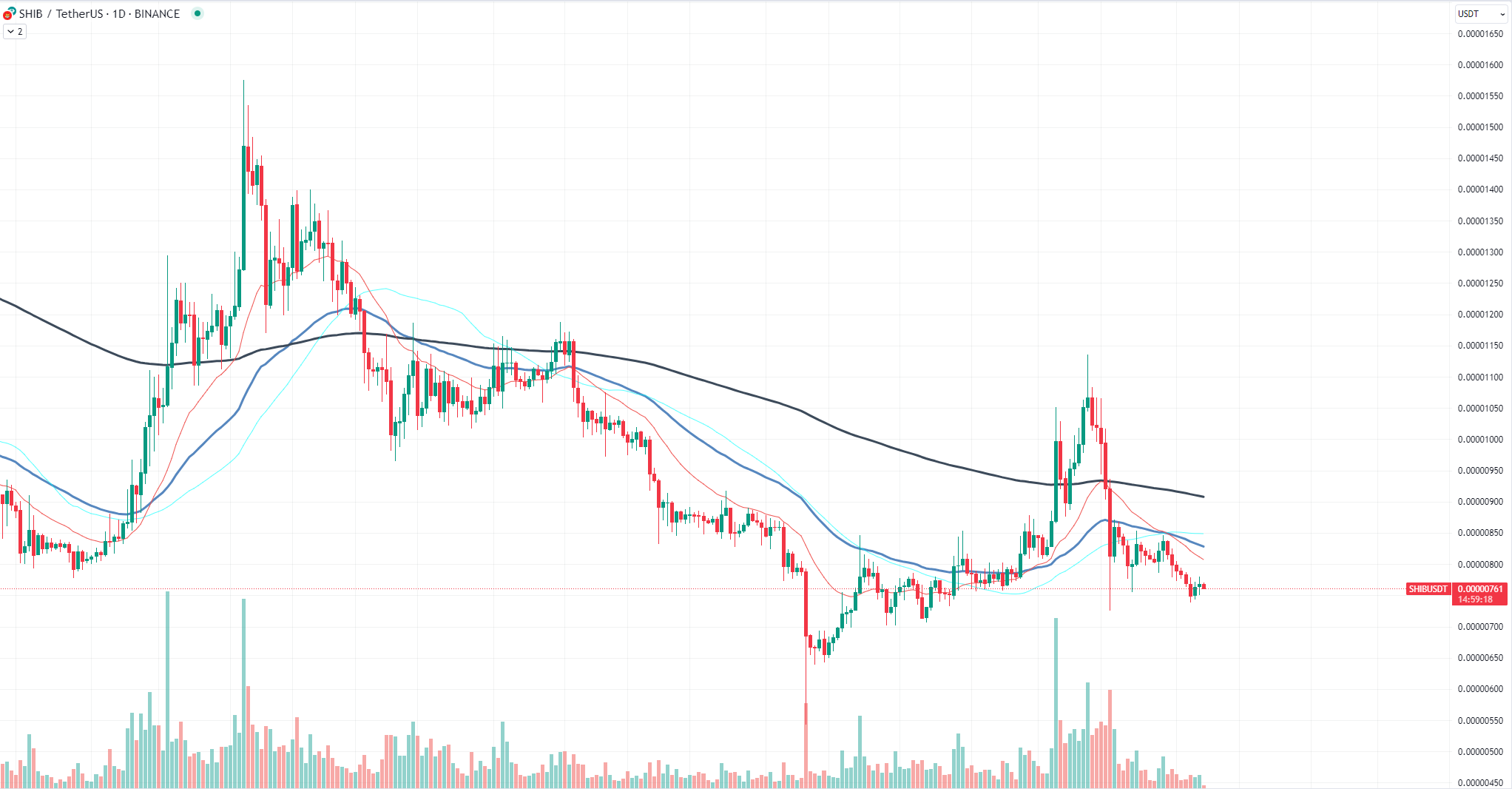 Now, let's talk about the elephant in the room: the potential selling pressure. If Shiba Inu's price crosses the $0.000008 mark, we could witness a surge in selling pressure. Why? Because many addresses would shift from being "Out of the Money" to "In the Money," making it tempting for holders to cash in on their gains.
This is where the 305 trillion resistance level comes into play. It acts as a psychological barrier, a line in the sand that could either catapult SHIB to new heights or send it tumbling down. Breaking this resistance would be akin to shattering a glass ceiling, opening up uncharted territory for the token.
But let's not forget the market's current state. Liquidity is as scarce as hen's teeth, and trading volume is more like a whisper than a roar. This low-activity environment adds an extra layer of complexity to SHIB's journey toward breaking the resistance. A realistic scenario for the meme token must include the overall recovery of the cryptocurrency market.