Shiba Inu (SHIB) is gradually clawing back its gains as its price has fallen by 4.25% over the past 24 hours to $0.00001309. This drop is being fueled by the massive slump in the burn rate, which is pegged at 90.69% at the time of writing, per data from Shibburn.com.
Shiba Inu is a meme coin that was designed to serve as a Dogecoin (DOGE) killer. While this was its initial mantra, it has expanded its core vision and relevance to its community over the years. The digital currency is now the 14th largest asset with a market capitalization of $7.18 billion, proof of how dominant it is as a community-driven token.
The token surpasses the influence of Dogecoin with respect to its embrace of a deflationary strategy to reduce its bogus supply. Despite the slowing burn rate, a total of 2,020,294 SHIB units have been burnt over the past 24 hours, a seeming breather from the 27,164,707 SHIB burnt in a day earlier this week, as reported by U.Today.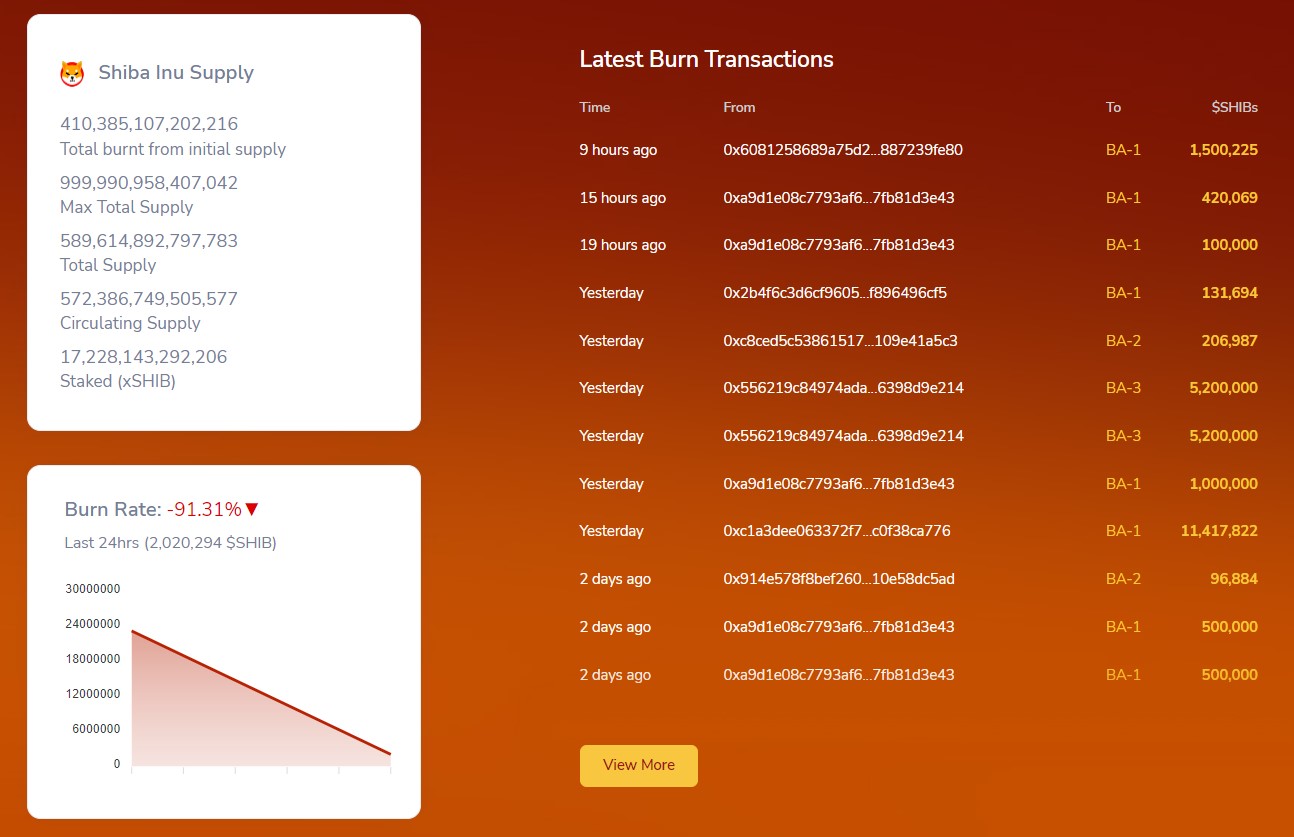 SHIB's burn rate is directly proportional to its price, and at this time, a drastic reversal is needed for both of the meme coin's metrics.
Potential SHIB trend reversal
Shiba Inu (SHIB) is a very sensitive digital asset that is predisposed to high volatility based on unique positive news. Since Shibarium, its highly anticipated Layer-2 protocol is the next big thing for the ecosystem, a constant update about the progress of the project is sure to keep optimism alive and reverse the trend in the short to midterm.
Shiba Inu needs to lead the competition on all fronts, and getting in front of the community with its active development efforts with respect to Shibarium will be considered a proactive step by investors and community users as a whole.
As proof of the community's trust and approval of the project, the token has maintained 5.56% growth over the past week.