The Shiba Inu (SHIB) token, inspired by Dogecoin, has been under the spotlight on the crypto market for its significant burn rate, which reportedly surpassed 50% growth recently. However, despite this surge, the effect on the token's value remains negligible due to the overall insignificance of the burned volume.
Burning is a mechanism used on the cryptocurrency market to permanently remove tokens from circulation, thereby reducing the total supply and potentially increasing the scarcity of remaining tokens. While this can theoretically drive up the price of a token, it largely depends on the volume of tokens being burned.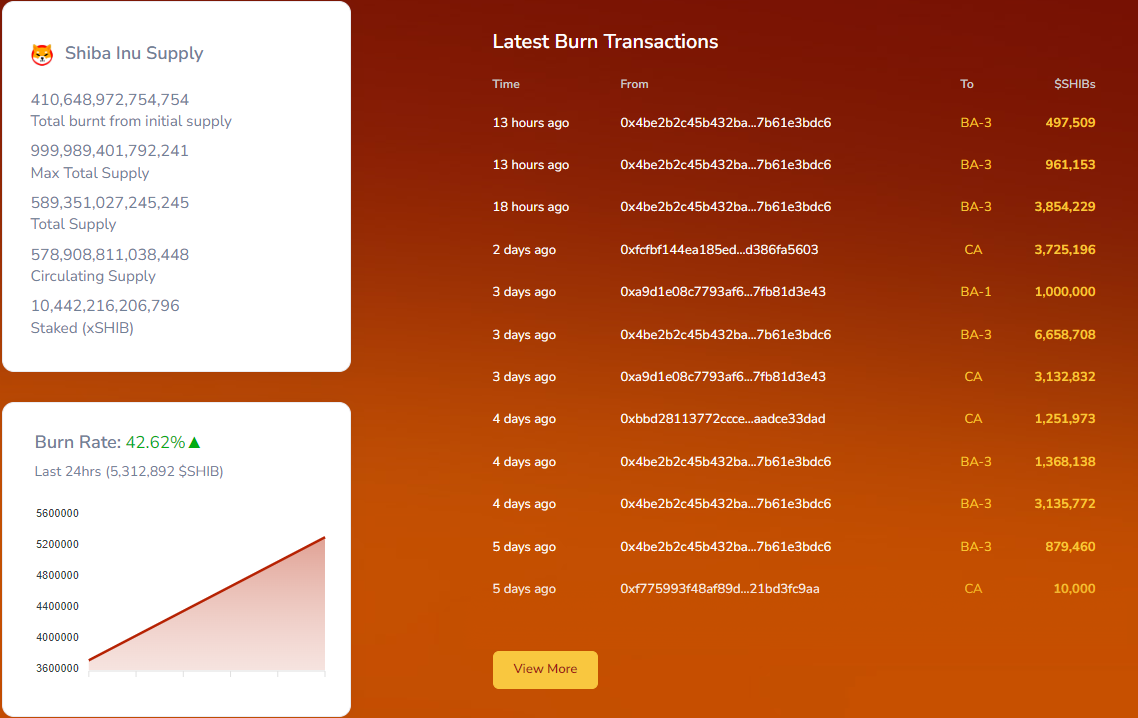 Although Shiba Inu's burn rate has seen considerable growth, the amount being burned is insignificant compared to the total supply of SHIB in circulation. Moreover, the data suggests that merchants are not providing substantial volumes on burn addresses, which leads to the conclusion that the current burn rate is unlikely to have any impact on SHIB's value.
From a price perspective, the situation for Shiba Inu is concerning. Despite a spike in network activity, SHIB has been unable to find a source of buying power to catalyze a price bounce. The token currently hovers around $0.000008, remaining in a state of consolidation.
The absence of significant buying power and the insignificant volume being burned could hinder any potential price surge for SHIB. For any substantial price movement, a considerable increase in token burning would be required, coupled with a major push in buying power.
The SHIB community has long anticipated that the token would follow the path of its inspiration token, Dogecoin, which saw massive price surges earlier this year, and it did — just not in the way everyone expected.