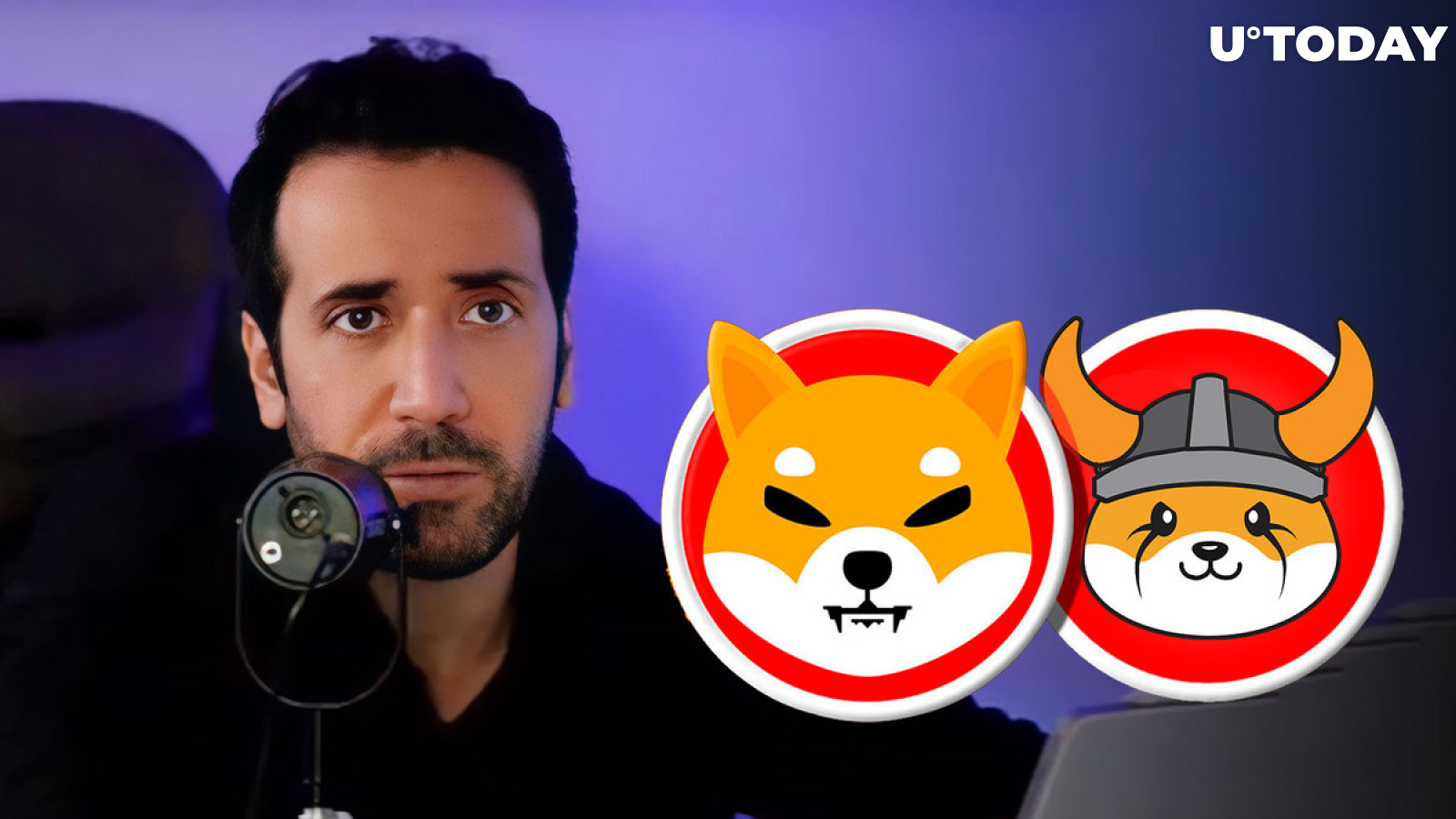 Cover image via www.youtube.com
David Gokhshtein, the founder of Gokhshtein Media, has shared yet another meme-crypto-related tweet with his followers. In a joking manner, he tweeted that he is going to be spending his SHIB and FLOKI tokens on casual stuff, like groceries.
I'm going to be buying my groceries with $SHIB and $FLOKI.

— David Gokhshtein ®️ (@davidgokhshtein) March 12, 2023
Aside from popular meme crypto SHIB and FLOKI, Gokhshtein is a well-known supporter of the original meme token Dogecoin (DOGE), which was created as a parody of Bitcoin back in 2013.
Gokhshtein mainly believes that the function of meme coins is attracting new retail investors into the crypto space. However, in a recent tweet, the crypto enthusiast said, responding to critics of these meme coins, that canine-themed tokens have helped a lot of people "make bank."
In late February, Gokhshtein tweeted that he had purchased "enough SHIB" and was looking forward to the Shiba Inu developers to begin doing "epic stuff." By that, he apparently meant the release of the Layer 2 network Shibarium.
Shibarium beta finally out
On Saturday, the head of Shiba Inu developers Shytoshi Kusama finally spread the word that the public beta of Shibarium was released. The new blockchain is called Puppynet, and all the tokens on it are not real, he reminded the SHIB army, as they are only made for test purposes.
Kusama warned that scammers would raise their heads and begin shilling "Shibarium tokens," urging people not to give their SHIB to those fraudsters. He also confirmed something about the SHIB burning mechanism: the more transactions that are made, the more Shiba Inu tokens will be destroyed by getting sent to dead wallets. At the current stage, however, the burn mechanism is being tested and adjusted, along with everything else on Shibarium.
Shytoshi Kusama also dispelled the FUD and about the mysterious SHIB creator, Ryoshi, allegedly being FTX founder Sam Bankman-Fried. The lead dev shared a few details about Ryoshi that supposedly prove that it was not SBF.
Whales dispose of their SHIB after Shibarium release
As could have been expected, large holders of Shiba Inu began to dump their stashes as soon as the Layer 2 solution was out on Saturday, March 11. According to data published by IntoTheBlock data aggregator, whales sold approximately 10 trillion SHIB on the day that Puppynet kicked off.
Currently, the largest SHIB wallets contain 250.66 trillion Shiba Inu — that is 45.5% of the meme token's initial supply.