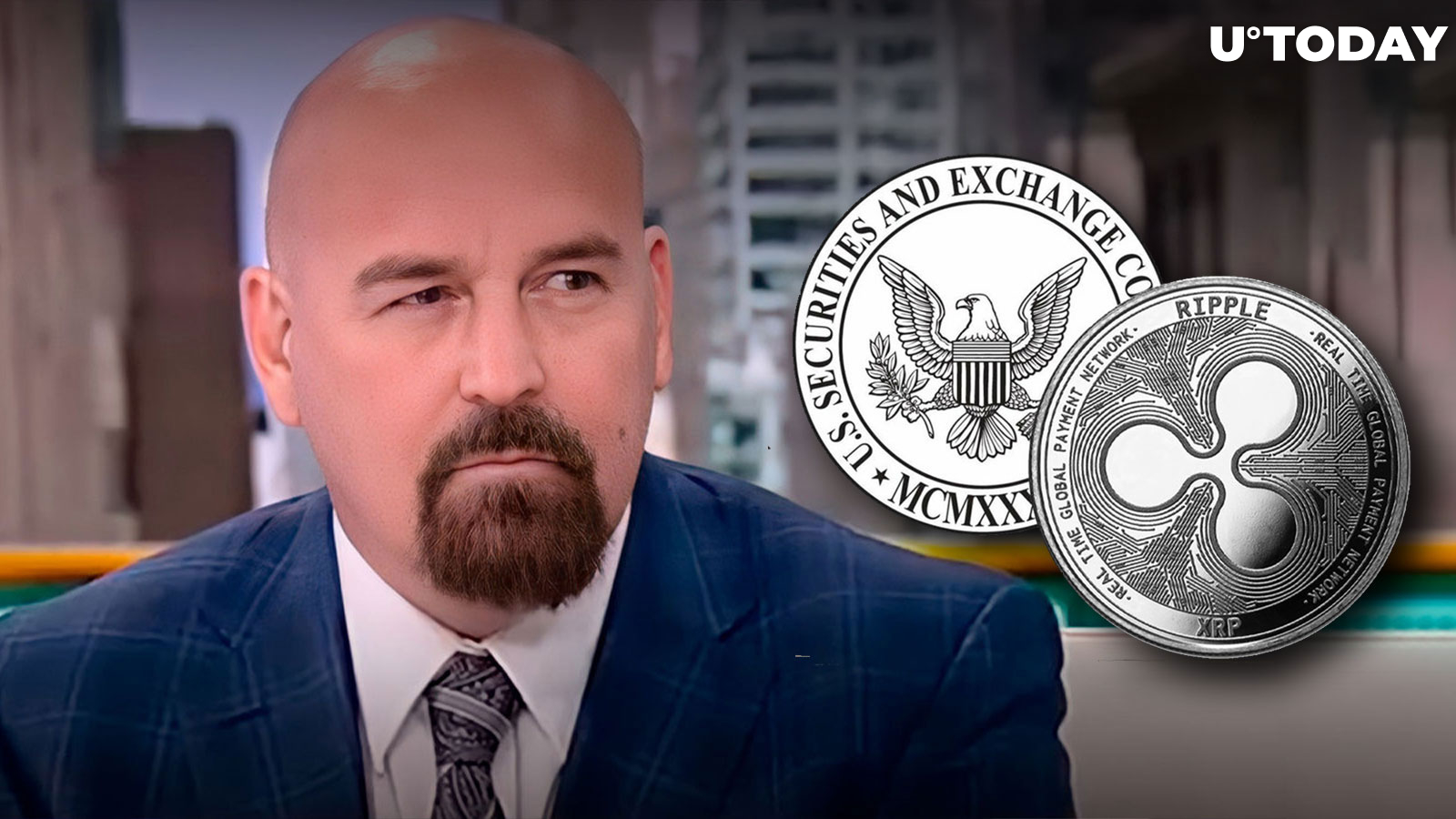 Cover image via www.youtube.com
John Deaton, the founder of CryptoLaw and a famous XRP enthusiast who has been closely following the Ripple-SEC case and sharing updates and his opinions on it regularly, has taken to Twitter to share his take on another XRP-SEC-related issue.
Deaton responded to XRP haters that he has been encountering on Twitter recently, who claim that the SEC is right and believe that "XRP is clearly a security."
Deaton's response to XRP haters on Twitter
Deaton tweeted that "all these XRP haters" who have been tweeting that the SEC will easily win the lawsuit against Ripple cannot provide a sensible answer why XRP is definitely a security in their views.
The CryptoLaw founder pointed out the fact that the regulator could have easily picked on Ripple for the same reason back in 2018, when SEC lawyers made a thorough analysis of the token Ripple Labs works with. The memo was dated June 13, 2018.
I hear all these XRP haters say the case is so simple and easy for the SEC and that XRP is clearly a security, but no one has an answer. If XRP was so clearly a security why didn't the SEC order Ripple to stop selling it after SEC enforcement lawyers analyzed it in June 2018? https://t.co/RPAjlB0cf7

— John E Deaton (@JohnEDeaton1) January 20, 2023
Besides, he adds, after that analysis, they allowed the fintech giant to keep on their XRP sales. What is more, they allowed Ripple to buy 9% of stake at MoneyGram and continue to "dump XRP on the public" through them.
If XRP was clearly a security, per Deaton, the U.S. regulator would not be struggling for two years with this lawsuit and "wouldn't be faced with a fair notice defense now."
In particular, these tweets of Deaton were addressed to a crypto enthusiast @JayVTheGreat, who tweeted that he expects Ripple to lose.
If what you say is so accurate and so obviously clear, don't you find it odd that when SEC enforcement lawyers analyzed XRP in a 📝 Memo dated June 13, 2018, they didn't recommend a cease and desist letter or enforcement if Ripple didn't stop selling illegal securities?

— John E Deaton (@JohnEDeaton1) January 20, 2023
Ripple CEO expects case to end this year
Earlier this week, during the World Economic Forum 2023 in Davos, Ripple chief executive Brad Garlinghouse expressed hope that the judge will make a decision on the lawsuit this year, probably in the first half of it.
He said that all the necessary materials have been briefed and passed to the judge, and now all that is left to do is wait. However, Garlinghouse stressed that he does not see a high chance of a settlement with the SEC, since the only demand of Ripple here is to get XRP announced a non-security on a forward-going basis, which the SEC obviously will not agree to.