Twitter user Whale Alert, which keeps tracks of various big-numbered crypto transactions, has posted a message notifying the community that another portion of XRP has landed in the market.
? ? ? ? ? ? ? ? ? ? 1,000,000,000 #XRP (308,891,433 USD) unlocked from escrow at Ripple Escrow wallet

Tx: https://t.co/hmWS9TFloQ

— Whale Alert (@whale_alert) May 1, 2019
Ripple releases another portion of XRP
The Ripple escrow address detailed in the Twitter post is rDdXiA3M4mYTQ4cFpWkVXfc2UaAXCFWeCK
The transaction was conducted nearly 10 hours ago, just as May 1 started.
In its report for Q1 2019 published recently, Ripple said that in Q1 the company had sold XRP for nearly $170 mln, which is 0.32 percent of Ripple's global volume. Also, Ripple released three bln XRP coins – 2.3 bln of them were later returned to escrow.
The previous 1 bln portion of XRP was released on April 1.
Ripple's XRP-based sponsorship
The use cases of XRP have been increasing gradually. Among the companies that are developing new apps for the XRP ledger is XRPL Labs. This company has been recently funded by Ripple, along with Forte and Bolt Labs.
The former creates programming tools letting game devs integrate DLT into games which already exist or are being constructed. The latter creates payment options based on zero-knowledge proofs, commitments and blind signatures.
The new coins released by Ripple today will be used for supporting new developments in the Ripple ecosystem and also sent to exchanges for trading.
Community's reaction
The XRP community provided various opinions in response to the news. But mainly the reaction was negative. Twitter users keep bringing up the fact that XRP is centralized and can manipulate the XRP rate with such 'XRP releases from the escrow' as they wish.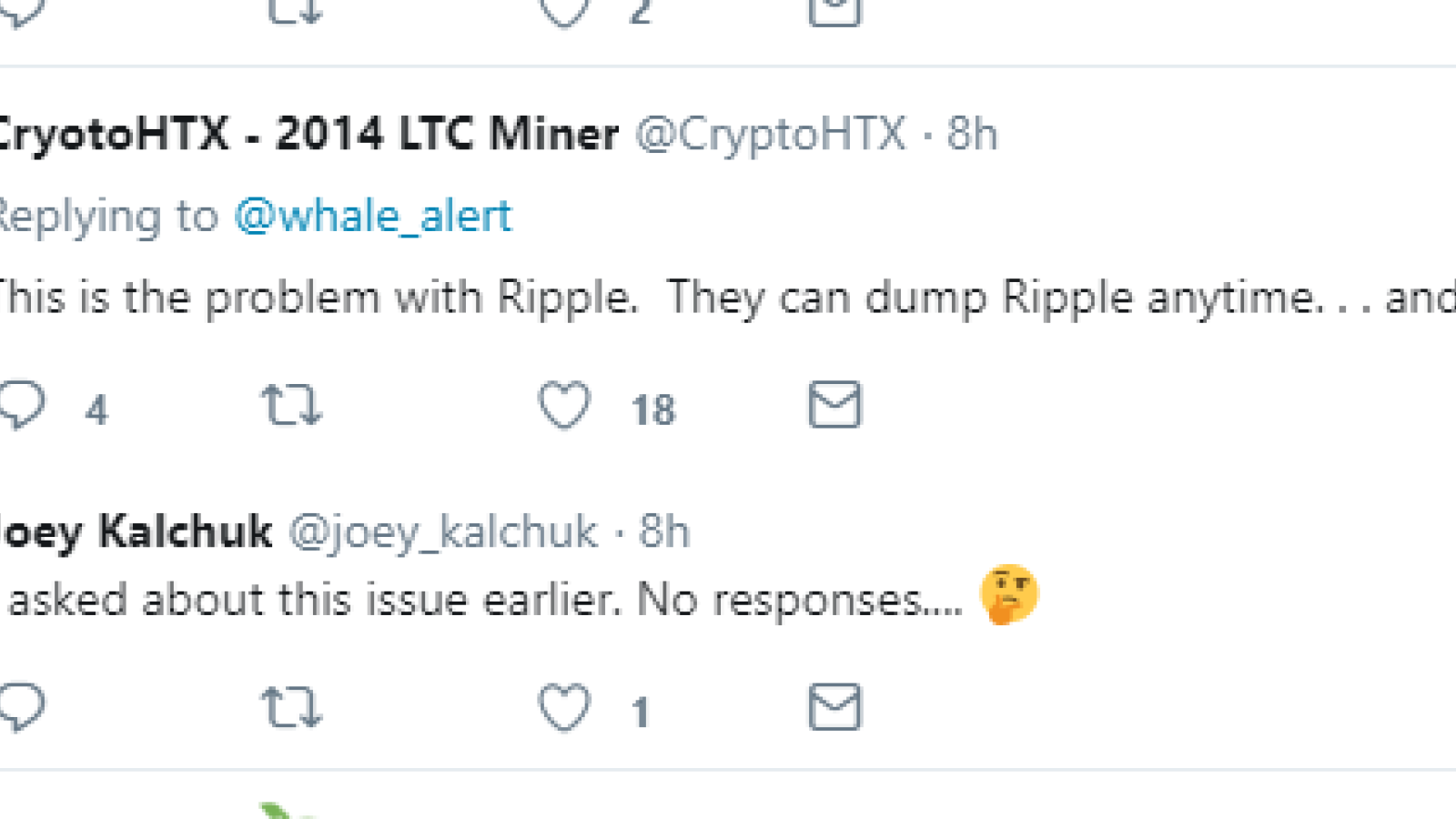 Comments to the @whale_alert tweet (see above).