Over the weekend, Binance announced that as part of its new partnership with the Matic Network, it offers users to take part in paid trials of the new Matic Wallet. The overall amount of prizes totals $60,000 in Matic testnet coins (MATIC).
Help Test @maticnetwork's Crypto Wallet for a Chance to Win $60,000 in $MATIC Tokens!https://t.co/Ffu3UG8INW pic.twitter.com/FrEaO7JsPa

— Binance (@binance) April 28, 2019
3,000 users to get paid
Matic will randomly choose 3,000 users who have conducted a minimum of one transaction on the blockchain and each will receive $20 in MATIC. This reward program will keep running for a few days – until May 4.
Last week, Binance Launchpad made the MATIC pre-sale happen. After that, the token's price jumped nearly 67 percent, moving away from its initial price of $0.00263. Overall, nearly 2 bln tokens were sold – that is around 19 percent of the total MATIC supply.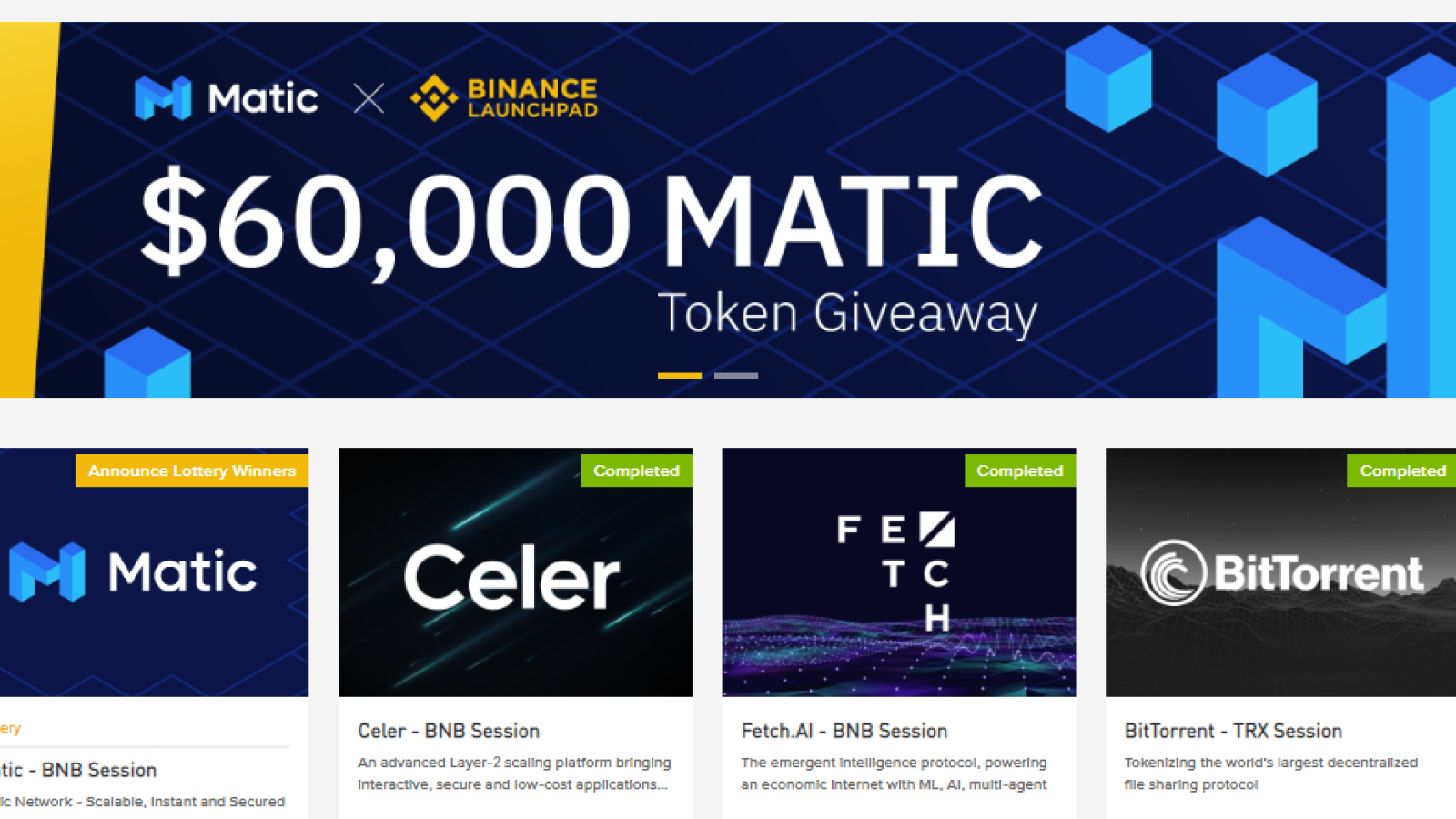 About Matic
Matic Network allows devs to set up and support dApps based on the Ethereum network. The second-layer solution uses side-chains for transactions to perform them off-chain. It was launched recently.
Among the features Matic uses are PoS validators and the Plasma framework.
Binance Launchpad becomes a trend
The year began with Binance Launchpad starting to conduct Initial Exchange Offerings (IEO), which now seem to become a substitute for ICOs that experienced a boom in 2017. The first hugely successful token sales Binance conducted were for the BitTorrent and Fetch.AI platforms.
The major coin used for these IEOs is BNB, which ensures extra liquidity for this native coin of Binance, adds to its trading volume and is considered by many one of the factors that is moving BNB up the top-ten crypto scale.