Congressmen Warren Davidson and Darren Soto will introduce a bill next week that would exclude digital currencies from being considered securities: the "Token Taxonomy Act". The bill clarifies the fact that cryptocurrencies cannot be catalogued as securities once they become a fully functional network.
This would modify the Securities Exchange Act, adding a new definition for "digital tokens" and at the same time bringing much-needed clarity. However, there's still a long way to go and the process will be tedious and marked by lots of changes to the bill. In the meantime, cryptocurrency prices are still rising.
Chart Analysis – LTC/USD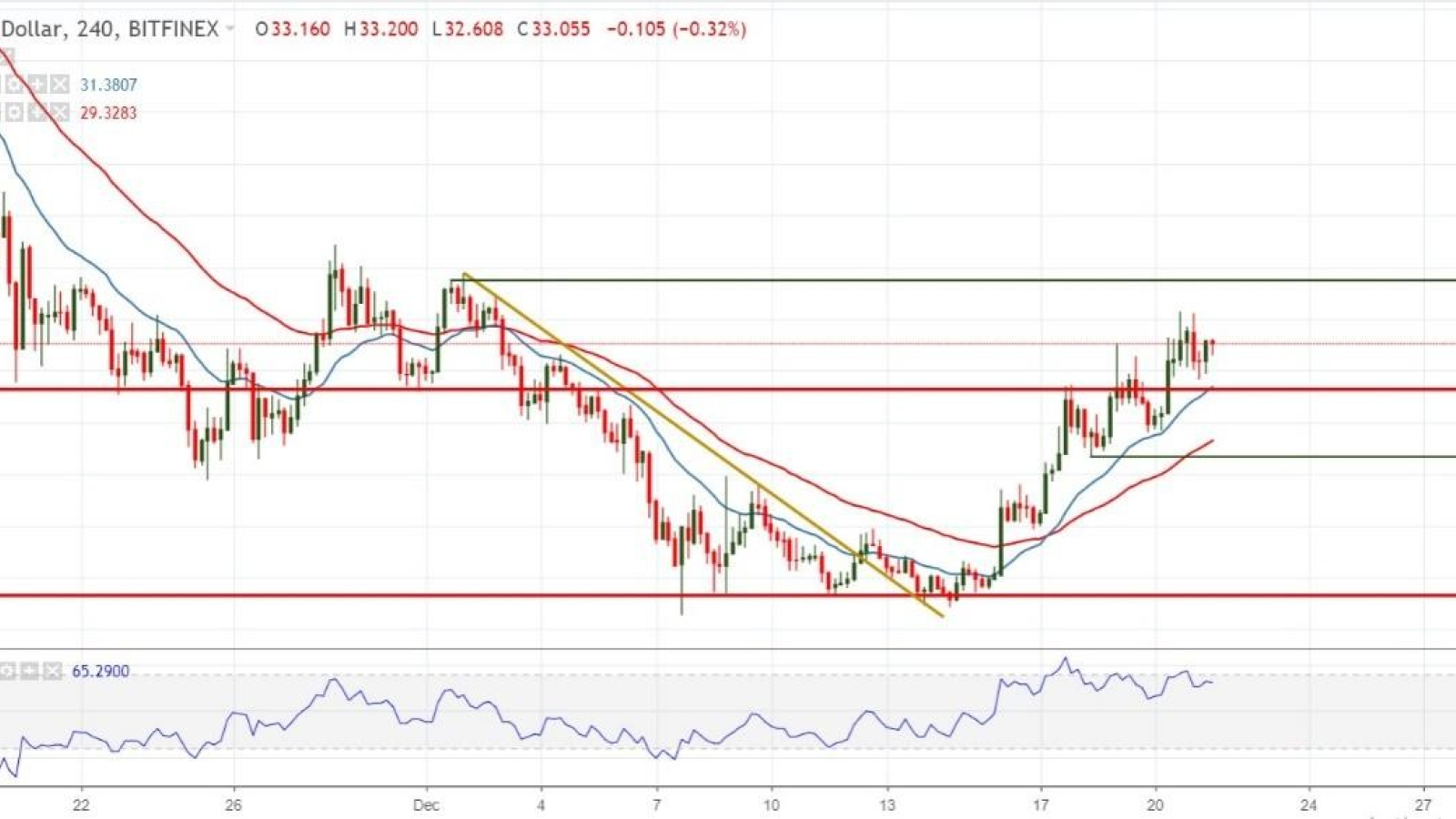 Similar to most other cryptocurrencies, Litecoin has slowed down its bullish pace, posting just a modest 0.55% gain for the last 24 hours at the time of writing. However, the gains for the last 7 days stand at more than 37%, so the fact that it's moving sideways or even retracing shouldn't be a problem.
The first support is located between 31.00 and 31.30, while resistance (and the next target) sits at 35.50. As long as support is holding, our view is bullish, aiming for a touch or break of 35.00 – 35.50. We may see retracements until that target is reached but if nothing important is broken, the upside should continue.
Support zone: 31.00 – 31.30 followed by the 50 EMA (red line)
Resistance zone: 35.00 – 35.50
Most likely scenario: move into resistance (possible retracements until target is reached)
Alternate scenario: break of 31.00, move into 50 EMA without break of the latter