Redshift, a brand-new product by Radar ION, is designed for seamless-UI interaction between the Ethereum blockchain and Lightning Network. Users have been asking for an additional widget in order to receive invoices from Lightning. With that done, these invoices can be paid either by Bitcoin (BTC) or Ether (ETH).
Building the Bridge
With Redshift, any Ether owner can paste a Lightning invoice into his or her Ethereum wallet, just like an ordinary wallet address. Redshift will then exchange it for Bitcoin and send it via the payment channel to the recipient. The service uses hash time locked contracts (HTLC) similar to those in Lightning, operating in a trustless manner in order to avoid touching a user's keys or assets.
As it has been announced by the Radar team, Redshift eliminates the need for multiple ETH-LN swap steps, including a Ether-Bitcoin exchange, setting up Lightning wallet, waiting for withdrawal, channel opening, etc. Developers are also planning to add support for multiple altcoins in order to build a cutting-edge cross-chain ecosystem. The API and SDK are also provided because the project has been declared to be open-source. To start, the basic widget for Lightning invoices can be embedded on any site, even by non-developers.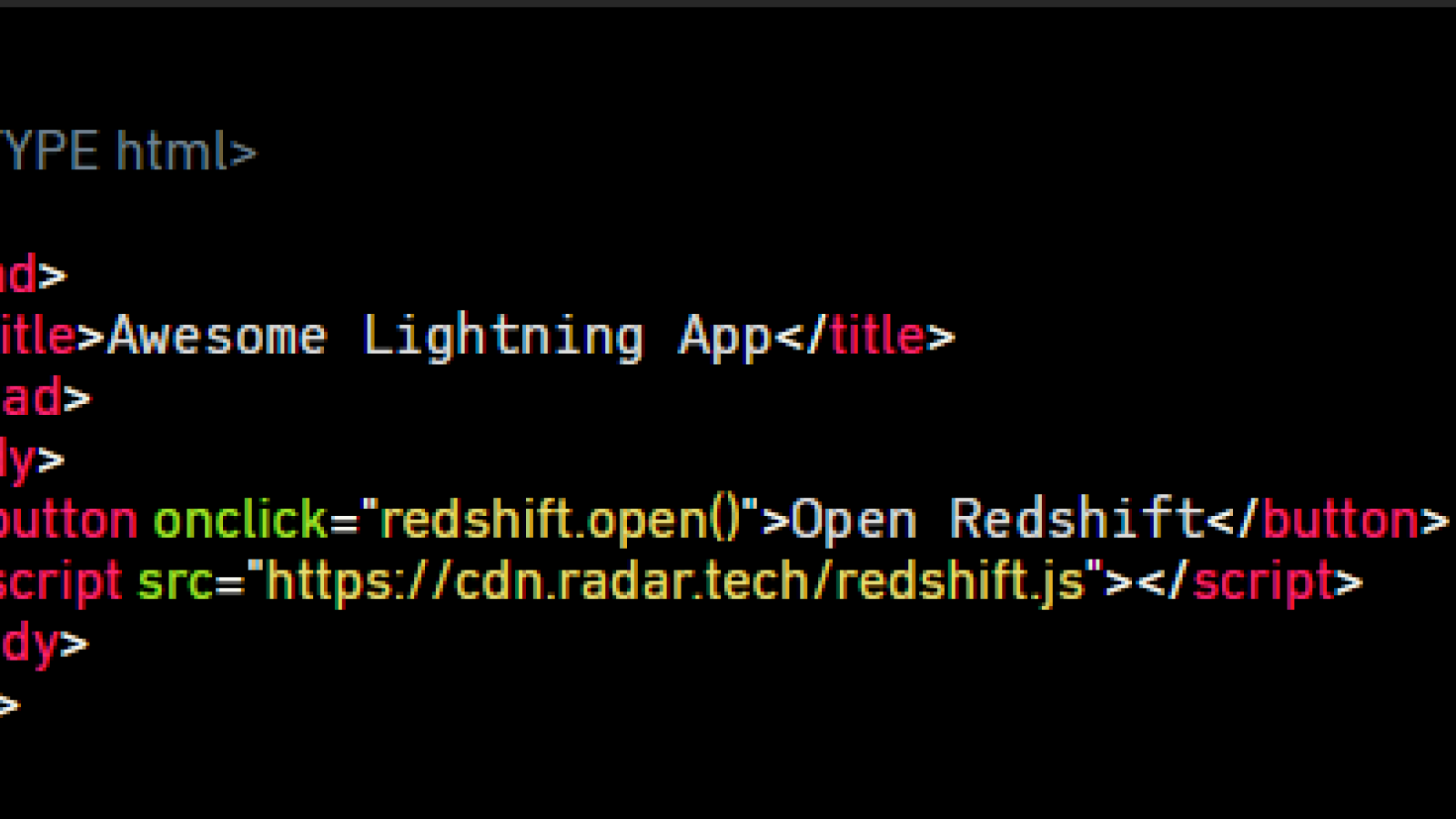 Ethereum & Lightning: Long, Long Story
It's not the first attempt at launching a commercial interaction between the Lightning Network (two-layered Bitcoin scalability solutions consisting of off-chain payment channels) and other blockchains that are different from Bitcoin. To name a few, the gaming startup Blockade presented a tool that allows users to pay for collectible game items using Ethereum-backed NFT on the Lightning Network. Despite being focused on a narrow commercial sphere, this novelty was welcomed by the community.
We shouldn't forget Ethereum's own payment channel solution - Rayden. Redshift will obviously face a few challenges, from commercial sense of ETH-LN swaps, to competition with other Layer2 interaction frameworks.

Should Redshift be treated as a true game-changing novelty, or it will remain an interesting toy for Lightning geeks?