MARIA WILLIAMS, February 23, 2023 - Mirror World Inc., one of the market leaders in the Web3 mobile application movement debuted today the first all-in-one multi-chain development Smart Platform.
Smart Platform by Mirror World has served more than 250 project creations since its alpha launch in October 2022, spanning from games, social apps, to NFT launches.
Smart Platform by Mirror World is an all-in-one platform that offers multi-chain in-app marketplace solutions, NFT management services, social authentication, MPC wallet solutions, all with no upfront cost.
Smart Platform by Mirror World will feature its most recent EVM compatibility while maintaining scalable Solana infrastructure in its most recent launch.
Smart Platform by Mirror World will support iOS, Android, Unity, Unreal, Rust, Javascript, TypeScript and more.
Mirror World, the first all-in-one Web3 application development platform backed by Galaxy Interactive, Republic Crypto and more, debuted today an All-in-one development platform for forward-thinking blockchain projects to reimagine app development. Smart Platform facilitates instant deployment of essential functions such as in-app marketplaces, NFT management, free social authentication, and MPC wallet structure for seedless user experience, all with no upfront cost.
"The status quo for developers and studios is to integrate 5-6 different solutions in hopes for a better user experience. The existing model doesn't work well, some of our competitors are charging ridiculous prices based on app's user count and offering little support to convert revenue from those users," said Chris Zhu, CEO and co-founder of Mirror World. "Developers want to be able to use easy tools and focus on content, while users want to enjoy those content across multiple platforms, on mobile, and on the web. No one is earning revenue from their applications right now because they launch their assets to the wrong target audience. We are ready to help developers and studios convert their users."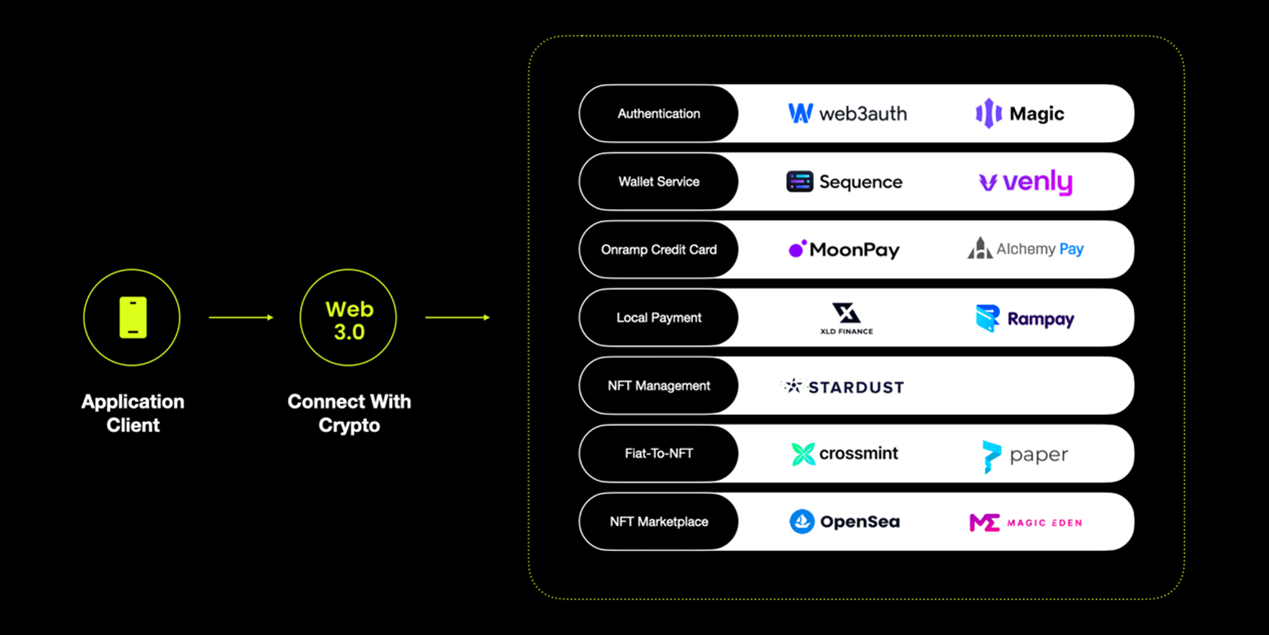 Launch
Mirror World's Smart Platform provides an all-in-one experience in development, allowing developers to quickly onboard, activate and convert their users, while staying compliant with App Store and Google Play.
Developers will get detailed consultation on how they can launch their apps powered by blockchain without risking takedown from App Store or Google Play with native on-ramp coverage, wallet generation and more.
Smart Platform is now available for beta access on Mirror World's website. You can sign up for early access now.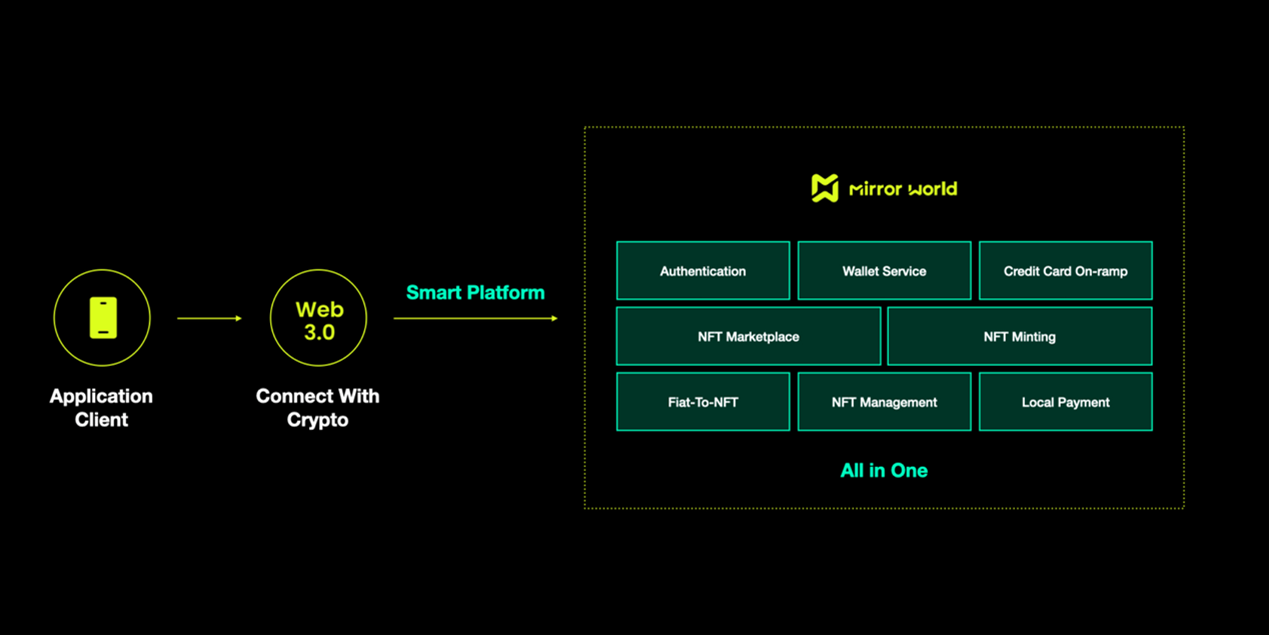 "Developers can now more freely launch their blockchain applications and acquire and convert users. At the end of the day, studios and protocols need to generate revenue with real users instead of hyping up a triple digit user number." said Jonas Bakebwa, the CTO of Mirror World. "The average amount of time we spend on mobile applications averages around 5-7 hours depending on where in the world you live. However, only 1-2 minutes of those hours is spent on a blockchain application. We are here to change that."
Product
Launch Products of the Smart Platform by Mirror World include:
Smart Marketplace: In-app embedded marketplace within minutes
Smart NFT Management: Mint, Fetch, Query, or Scale your NFT operations with Smart Platform
Smart Auth: Easily support social authentication, and give your users a brand new identity
Smart Wallet: MPC wallet and aggregated fiat-on-ramp integrations
Mirror World's Smart Platform will support iOS, Android, Unity, Unreal, Rust, Javascript, TypeScript and more.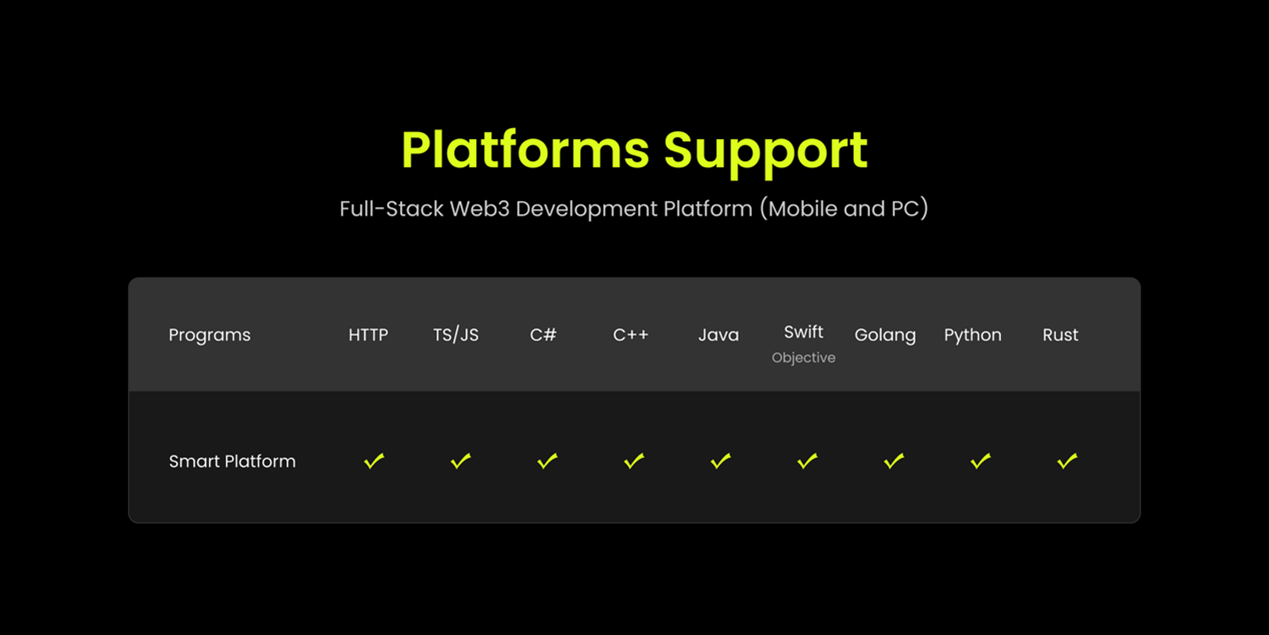 Smart Platform will also support multiple major blockchains including Ethereum, Solana, Polygon, BNB, SUI and more.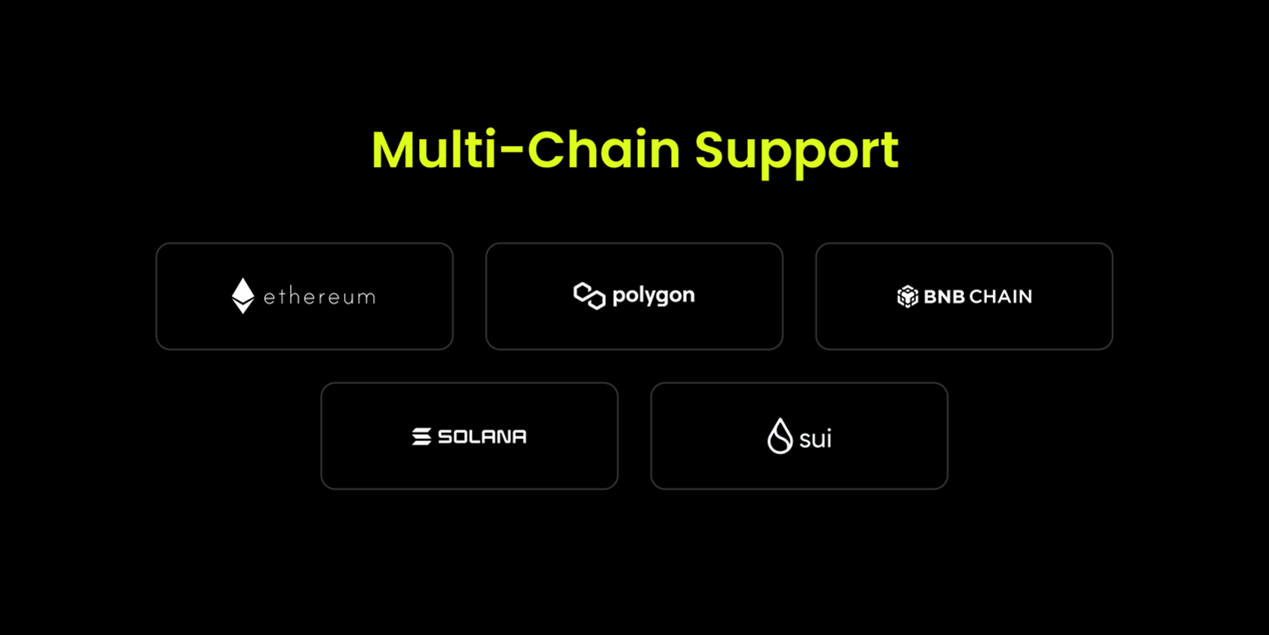 Additionally, there are white-label versions of Mirror World's solutions. Projects can easily tap into the existing functionalities and customize their own marketplaces, NFT management, wallets, and social authentication, providing the best user experience and coverage for different geographies. To learn more about Smart Platform by Mirror World, follow @MirrorPlatform on Twitter, subscribe to https://mirrorworld.fun/blog , or visit https://mirrorworld.fun/.
Launch Partners
Smart Platform by Mirror World will be launching with industry leading strategic partners like Alchemy Platform, MoonPay, Delysium, Rage Effect, Notifi, Motley DAO and many more.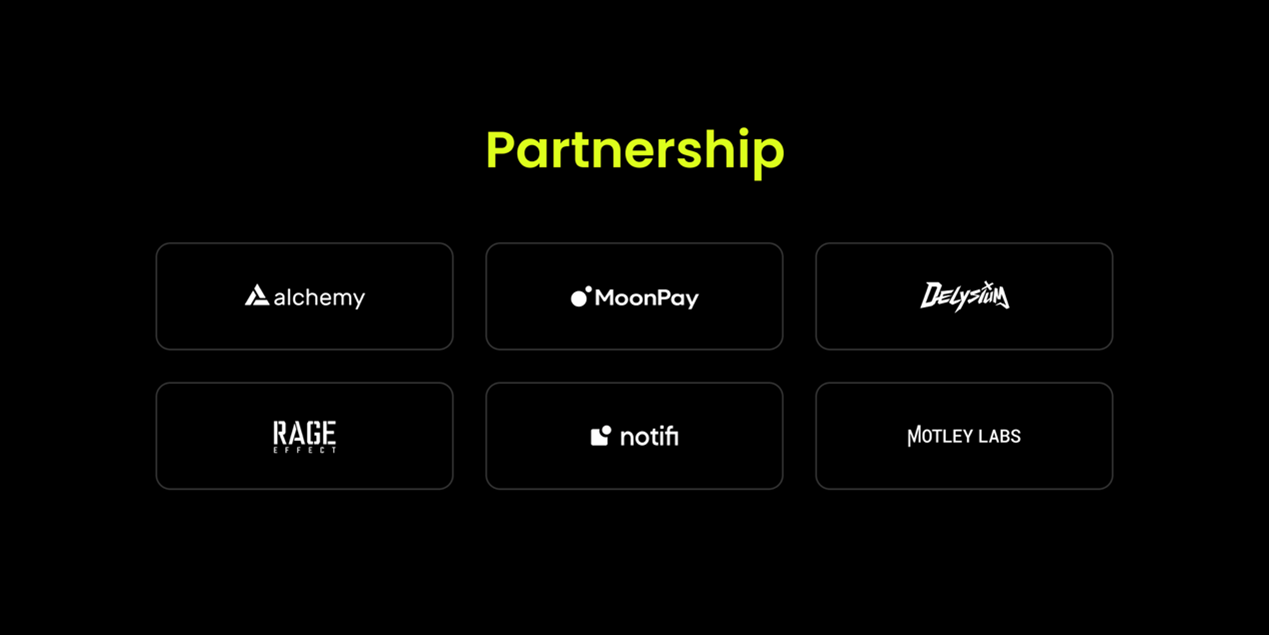 Possibilities
The first all-in-one development platform open up brand new user experiences, here's a couple possibilities:
Developers can finish integration of building a NFT marketplace, authentication, wallet integration, and all in one platform under a day's time
Developers now do not have to be charged for authentication services per user, unless they are generating revenue from those users
Sell or drop NFTs directly through your mobile application on App Store and Google Play
Studios can now aggregate on-chain and off-chain data together through one platform.
Launch multiple versions across different devices with Smart Platform's multi-chain functionalities
Users do not need to understand the concept of decentralized assets and wallets, and can purchase assets through an aggregated on-ramp experience covering many geographies.
About Mirror World
Mirror World has a mission to help engineers reimagine development; to build a platform where people can create, grow and monetize their blockchain applications at ease. It is backed by Galaxy Interactive, Republic Crypto and many more. For more information, please visit https://mirrorworld.fun.
About Smart Platform by Mirror World
Smart Platform is the first all-in-one application development platform that helps developers deploy, grow and monetize their blockchain applications.
Smart Platform offers first-class mobile support. For more information, please visit https://mirrorworld.fun.