As the cryptocurrency market matures, more trading bots are flooding the market. Automated trading is one of the drivers making crypto space-efficient and less volatile. The more efficient the market, the lesser is the extent at which the price deviates on various crypto exchanges.
Below is a chart of Bitcoin's monthly average price deviation on the top-10 exchanges and it illustrates the market-efficiency evolution over the period for the past 3 years: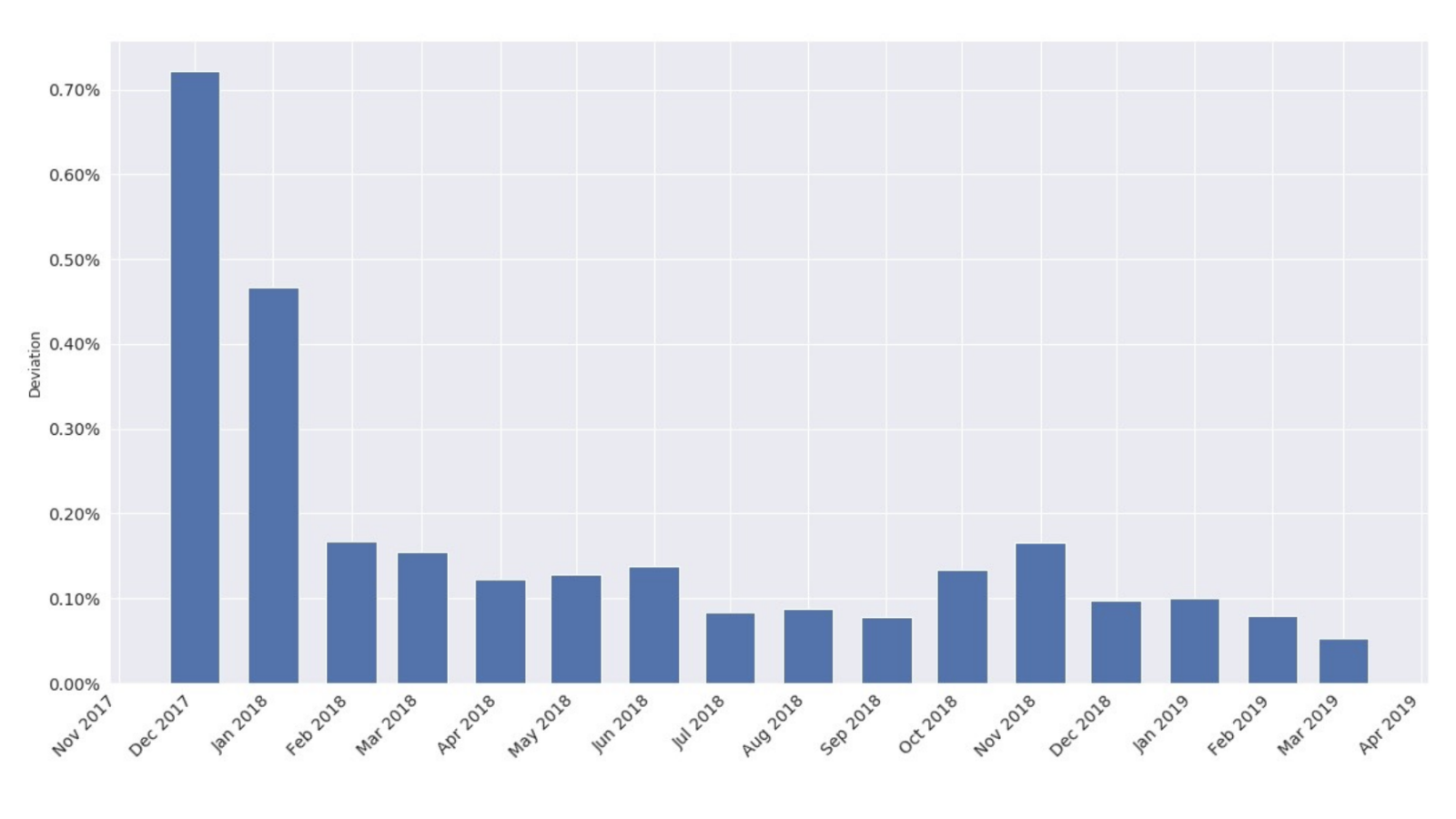 There are several reasons to explain such a downsloping pattern. Firstly, the launch of futures trading desk at CME, which granted both professional and retail traders with an opportunity to short the market. Secondly, the entry of institutional investors in early 2018. For instance, Jane Street - one of the ETF market maker leaders. Later, a Flaw Traders - one of the largest ETF market makers in Europe. Thirdly, the lending market. Genesis Global Capital is one of the leaders in crypto lending to institutional investors.
All of these factors resulted in the development of a two-sided market, which leads us to the second phase - Automated trading.
Automated trading in crypto has actively started to revolutionize the market since 2017 when ICOs have avalanched the market, which provoked an intense competition between cryptocurrency exchanges. Exchanges were fighting for their piece of the ICO market as listing fees were huge. Those cryptocurrency exchanges that could demonstrate the highest daily trading volume were at the top list of CoinMarketCap and at the top of some crypto-media organizations. The higher the volume rank is, the bigger is the listing fee. The question is: How to increase the daily trading volume?
Basically, an automated algorithm, market making bot, creates a two-sided trade. Imagine buying 1 Bitcoin worth $3000 and when selling it back for the same price within the next second. A total of $6000 trade volume is now credited to a cryptocurrency exchange, whereas the price effect is zero.
More about trading volume and how the vast majority of exchanges manipulate the price you can find in the Bitwise report.
Below is a simple example of an automated market-making algorithm, used by cryptocurrency exchanges to show how significantly automated trading affects the market. In fact, there are other automated schemes existing on the market and new technologies are emerging on a monthly basis. Below is a chart for a period of 01/01/2018 to 03/17/2019 that perfectly illustrates the price deviation between crypto exchanges. Such deviations create great and almost risk-free trade opportunities.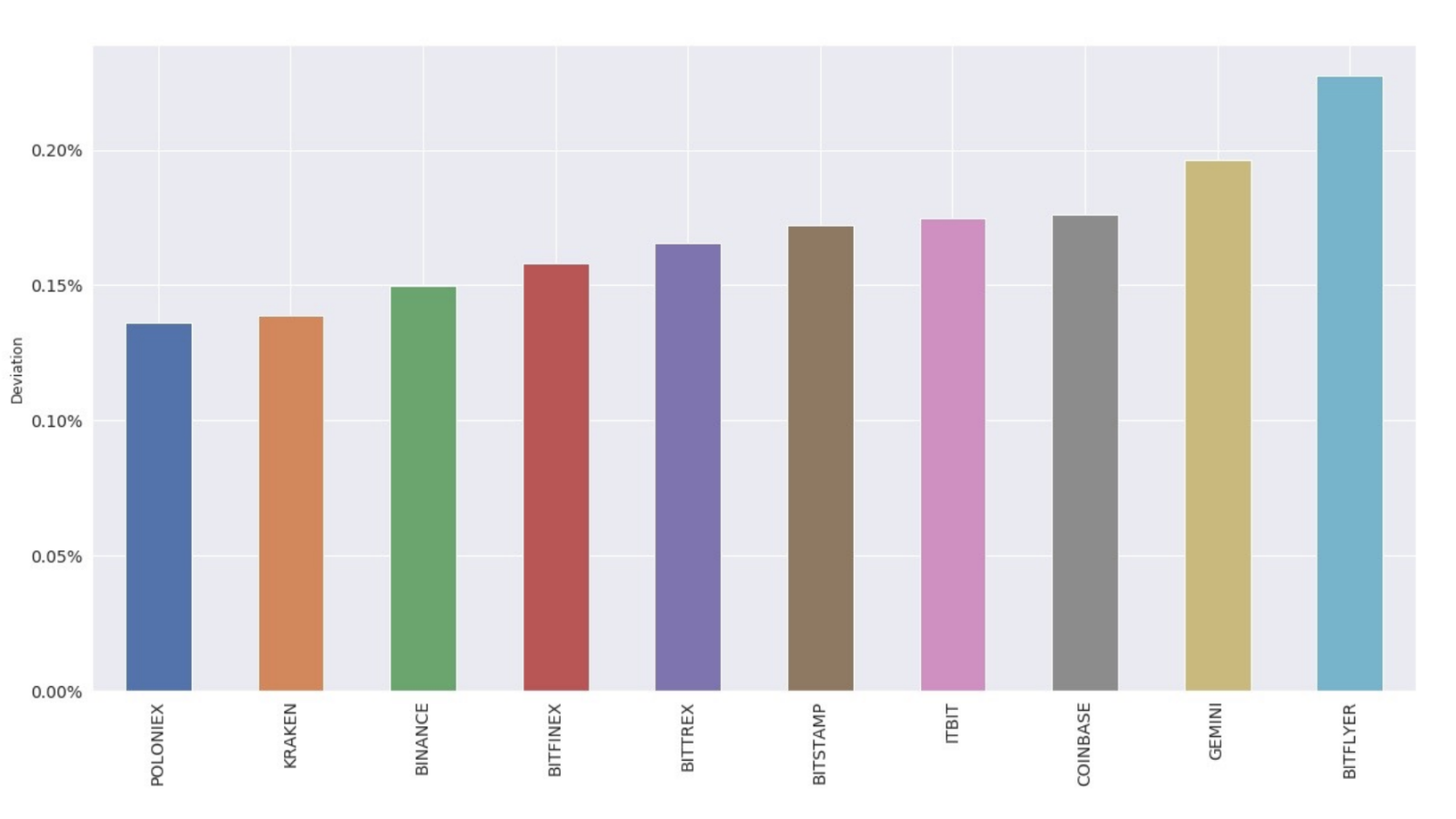 Other automated trading strategies include Technical trading and Portfolio management bots.
Technical automation is based on indicators trading, like MACD, RSI, AROON, and many others. However, the biggest drawback of technical indicators is that they often lag behind the price chart.
Portfolio management bots are designed to achieve diversification and better asset allocation. The aim is to maintain a certain assets weighting percentage in a portfolio and to buy/sell assets when necessary to adjust the allocation.
Automated trading is very popular amongst hedge funds, investment management companies, professional traders. It allows for-profit maximization using high-frequency trading patterns. However, does it mean that efficient automated trading is only available for big market players? - No! There are platforms that offer simple, affordable, easy-to-use, and efficient bots to achieve higher returns.
For example, the Bitsgap has implemented a set of high-frequency trading bots using a very simple and yet efficient algorithm, called GRID. As described in their knowledge base: "The grid strategy works with postponed limit buy and sell orders in predefined price intervals. The price range you choose will be divided into multiple levels (also selected by you) which creates a grid full of orders. This is why we call it The Grid Strategy."
In addition to that, a demo mode is offered to test bots and to optimize their own trading strategy absolutely risk-free. With backtesting provided, traders can generate trade ideas and find pairs that offer the best risk to return ratio. Here is the example of how you can compare cryptocurrencies in terms of risk and return: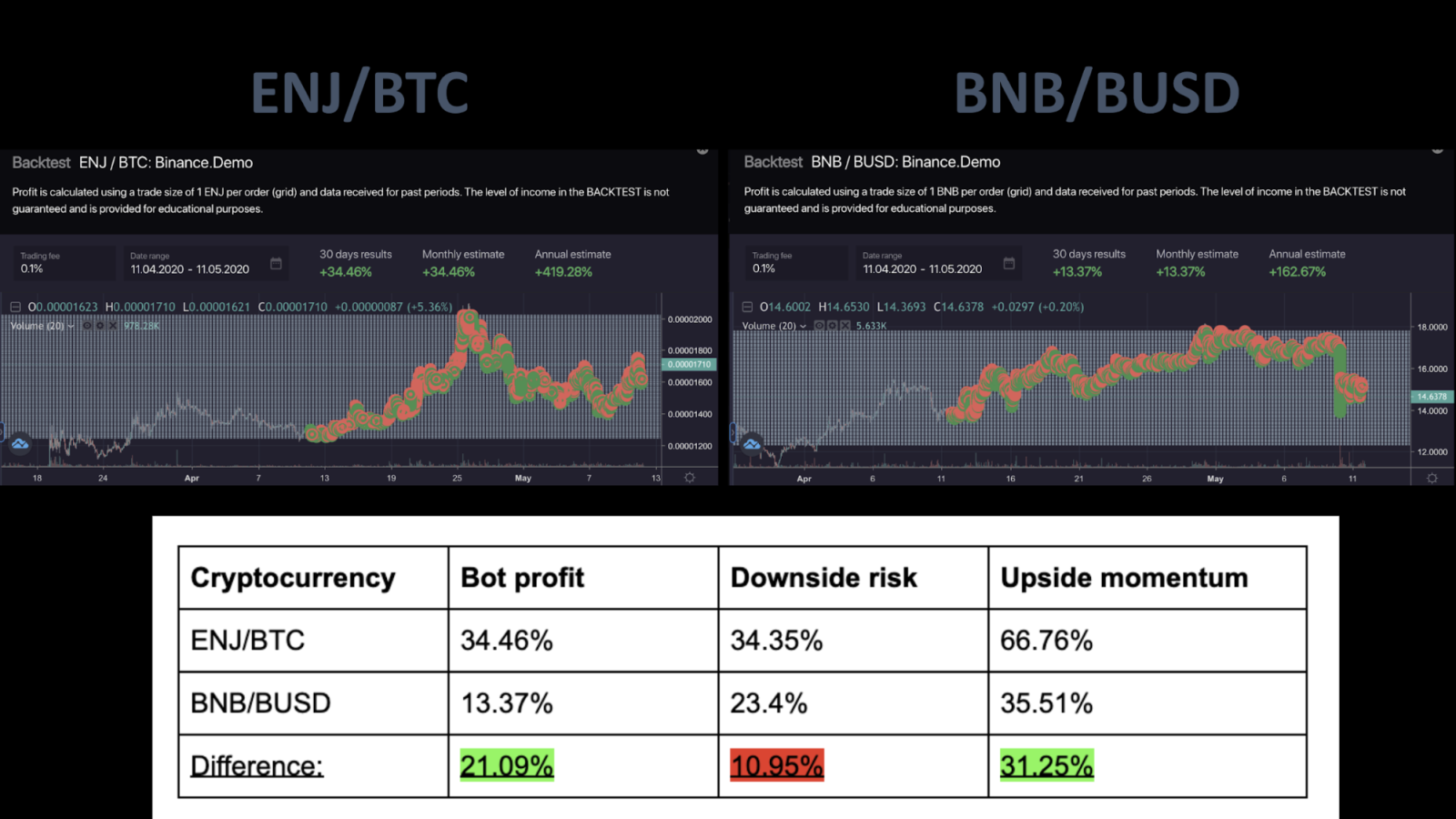 Active trading using automated trading bots looks like this: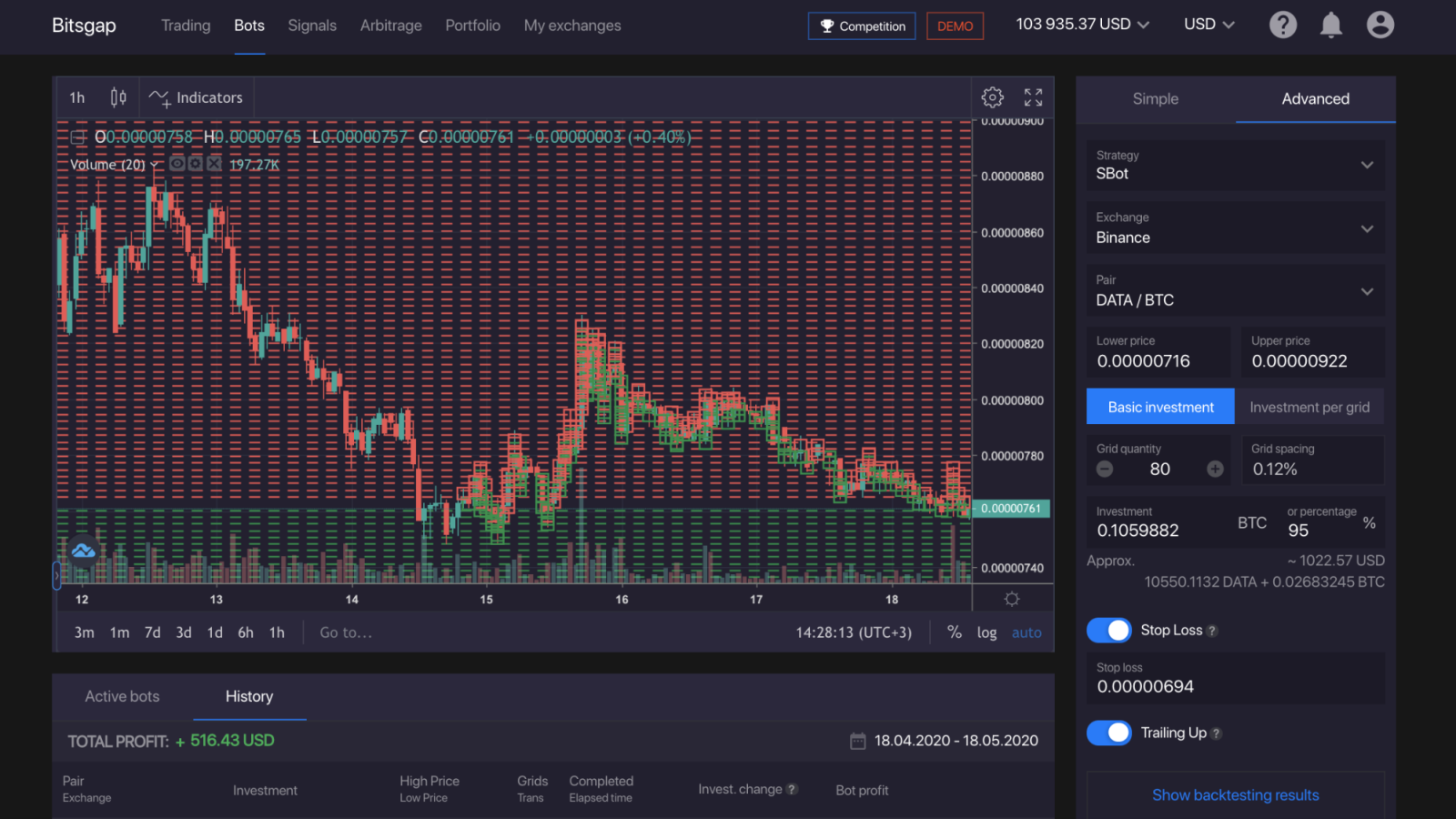 To conclude, automated trading has become extremely popular in the cryptocurrency market. As Bitcoin's decentralized economy narrative is widely spreading each year, efficient automated strategies that were only available for professional market players in the past have now become accessible for retail traders of all levels of trading experience.