Pocket Gamer Connects London 2022
Event details
Location:

Dates:

Mon, 02/14/2022 - Tue, 02/15/2022

Website

https://www.pgconnects.com/london/

Price: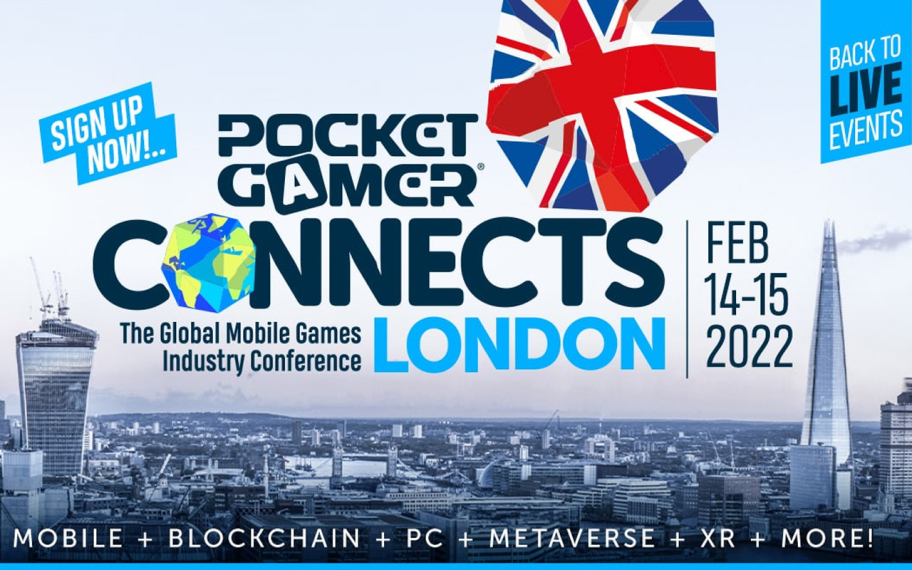 Cover image via U.Today
Pocket Gamer Connects returns to your favourite live venue! The Global Mobile Games Industry Conference is back in London
Monday, February 14th to Tuesday, February 15th
Start 2022 the right way! The leading mobile gaming industry conference, Pocket Gamer Connects, returns to London in February 2022.
Following recent developments and close consultation with our partners, we have made the difficult decision to postpone Pocket Gamer Connects London [https://www.pgconnects.com/london]. Originally due to take place mid-January, PG Connects London will now take place four weeks later on February 14-15, 2022, due to concerns around COVID-19 and the new Omicron variant.
Whilst we are postponing the event slightly, our COVID-19 policy and guidelines for attendees remain unchanged. For full details please take a look at our COVID SAFE guide [https://www.pgconnects.com/london/covid-19-guidelines-pgc-london-2022/] on the official PG Connects London website; this is reviewed and updated regularly to reflect government guidelines and best practices.
Mobile, PC and console, blockchain, VR/AR and more will be covered, across 20 unmissable conference tracks. Our speakers and panellists will share their expert insight into design and development, monetisation and growth, new technologies, company culture and loads more.
The most exciting thing for us is the chance to meet the industry once more. We're using MeetToMatch as our meeting platform now, which will enable attendees to find each other and arrange meetings in our dedicated area. A Pocket Gamer Connects conference is a place to get business done. It's famous for being a place where new connections are made (hence the name) and productive meetings take place. You'll be able to network with hundreds of industry professionals and we will do our best to make that easy.
We'll be running a whole host of side activities and curated matchmaking events to cater to everyone's networking needs.
Book your tickets now and join us for the return of Pocket Gamer Connects London!
https://www.pgconnects.com/london/registration/
Use UTodayLDN20 code and get a 20% discount from U.Today!
Advertisement
Top
Crypto
News
in
Your
Mailbox
Top
Crypto
News
in
Your
Mailbox