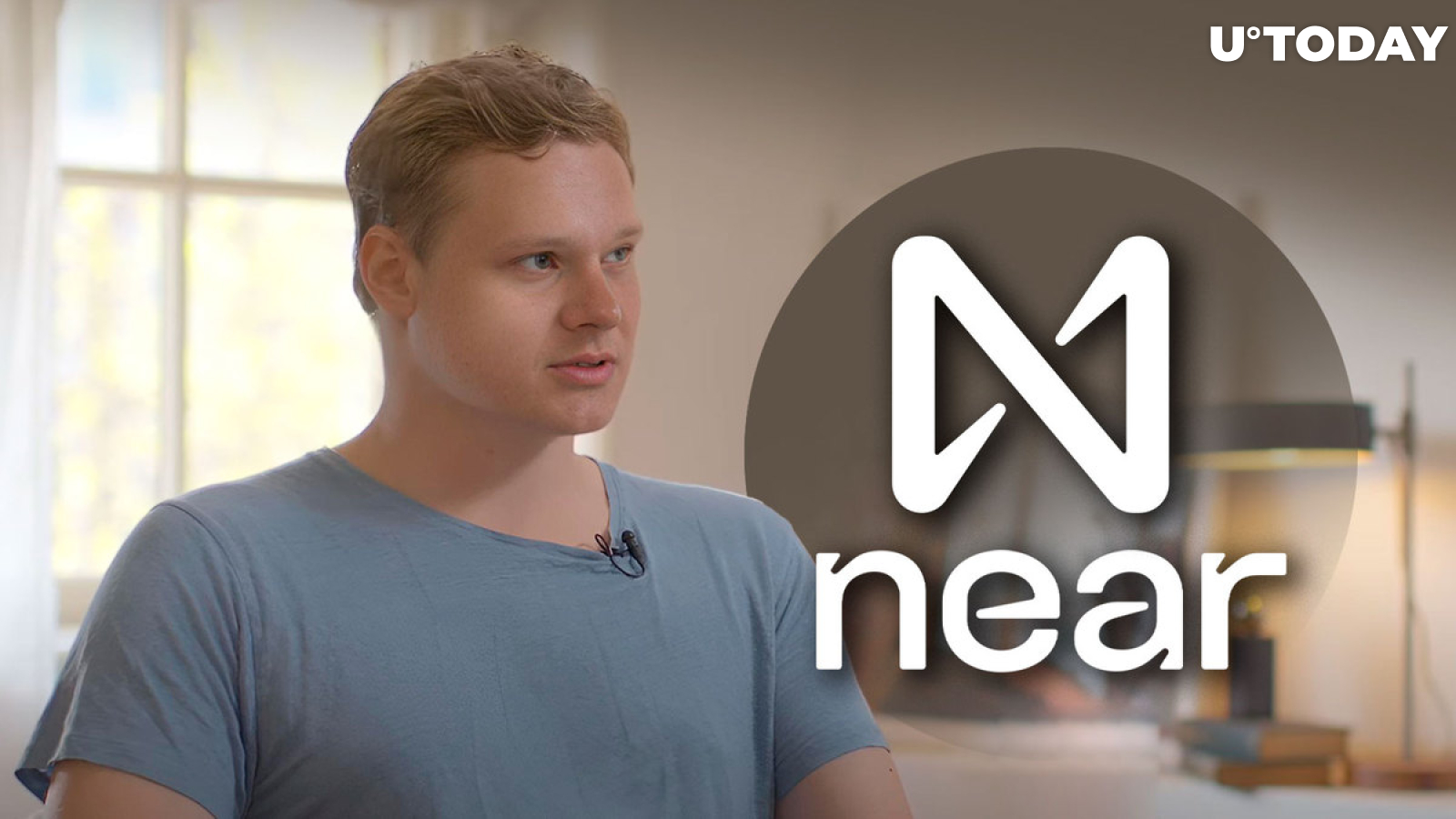 Cover image via www.youtube.com
In his new role, AI innovator Illia Polosukhin will oversee the growth of the NEAR Open Web Ecosystem and guide the constellation of teams that leverage NEAR as a platform for dApp buiding.
NEAR Protocol founder becomes new foundation CEO, announcement says
Illia Polosukhin, a founder of high-performance sharded blockchain NEAR Protocol, joins NEAR Foundation nonprofit as CEO. His predecessor, Chris Donovan, will be stepping into the COO role, an official foundation statement says.
Polosukhin stressed the importance of his new appointment and highlighted that processes optimization within the NEAR ecosystem will be his top priority in his role:
I'm honored and excited to officially join the NEAR Foundation and continue working together with the ecosystem to build towards our shared vision of an open web. Effectively coordinating a decentralized ecosystem involves a lot of iteration and experimentation and I'm proud that NEAR has committed to refining this process since the very beginning. I believe this next step in our shared evolution will help us build our respective verticals faster and work together more efficiently.
Donovan will also remain as a member of the NEAR Foundation Council. Marieke Flament, who served as the CEO of NEAR Foundation since Q1, 2021, announced her resignation in September.
On March 3, 2023, NEAR Foundation announced the transition toward the status of Blockchain Operating System, i.e., a one-stop technical platform for heterogeneous dApps.
NEAR price added 35% in last month
Per data from DappRadar aggregator, NEAR Protocol is in the top 25 of programmable blockchains by number of active dApps, smart contracts and so on.
Racing toward NEARCON 2023, the most anticipated event for ecosystem enthusiasts, the price of NEAR, a core asset of the NEAR Protocol, is pumping hard.
In the last 30 days, it added over 34%. On Nov. 5, 2023, it set a new local high at around $1.65. The last time the NEAR price was so high was in early June.