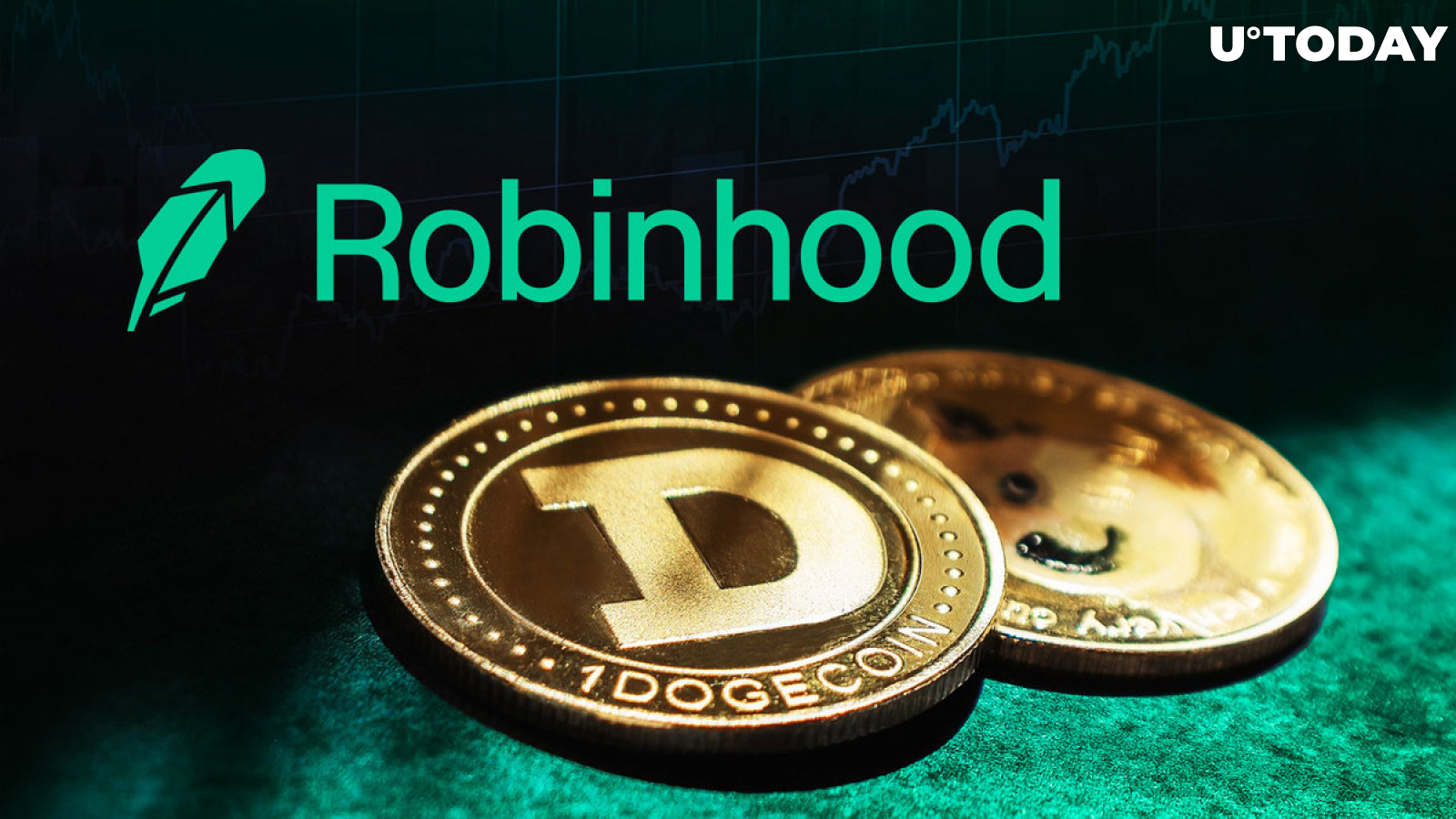 Cover image via www.freepik.com
Whale Alert recently reported a colossal transfer of 300 million Dogecoin (DOGE), equivalent to approximately $18.25 million, heading toward Robinhood. The transaction took place at 4:27:38 a.m. UTC on Oct. 4. The sender paid a relatively modest fee of just $0.21 USD.
This development comes after Robinhood recently expanded its cryptocurrency services.
Robinhood broadens its crypto services
As reported by U.Today, Robinhood announced an enhancement to its cryptocurrency wallet offerings in August. It extended support for Bitcoin and DOGE in late August.
The development was in response to growing demands from its user base seeking diversification in the available assets on the platform.
The zero-fee trading app initially added support for Dogecoin back in 2018 before adding a slew of new coins in 2022.
Slight price uptick
Currently ranked 10th in the crypto marketplace, DOGE is trading at $0.061 after a 1.5% increase, according to
data
provided by CoinGecko. This shows that the massive transfer did not have any noticeable impact on the Dogecoin price.
Within a 24-hour span, its trading range fluctuated between $0.060465 and $0.062099.
Dogecoin's market capitalization stands at roughly $8.63 billion, with a 24-hour trading volume of about $224 million.