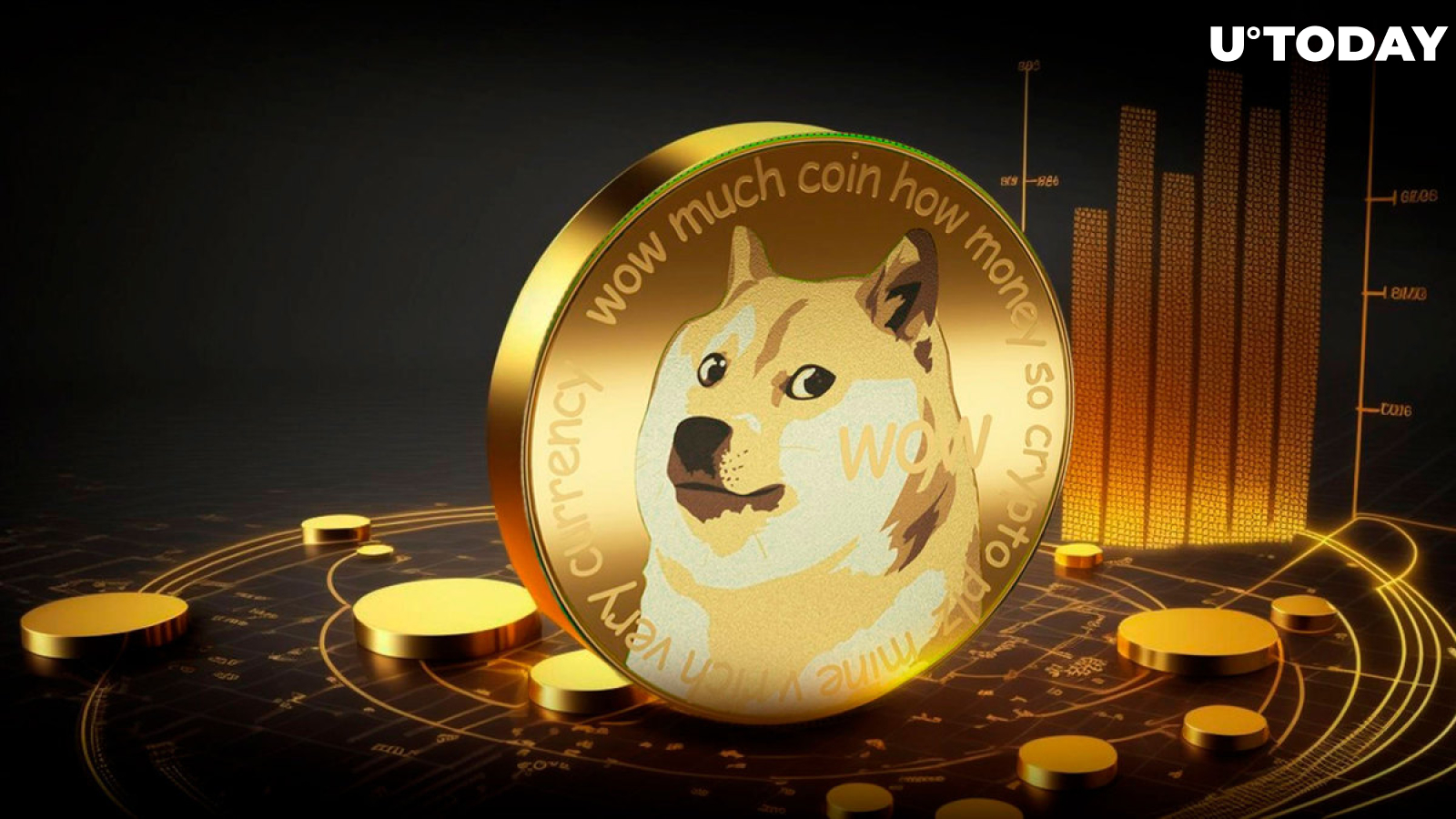 Cover image via www.freepik.com
Dogecoin (DOGE), the first meme coin in the digital currency ecosystem, is currently itching upward as the broader market sailed past its bearish trend. At the time of writing, Dogecoin is currently up by more than $0.06368 and up by more than 5% in the past 24 hours. This Dogecoin uptrend is quite unusual considering its recent growth trends, a new realization that shows the uptrend is here to stay.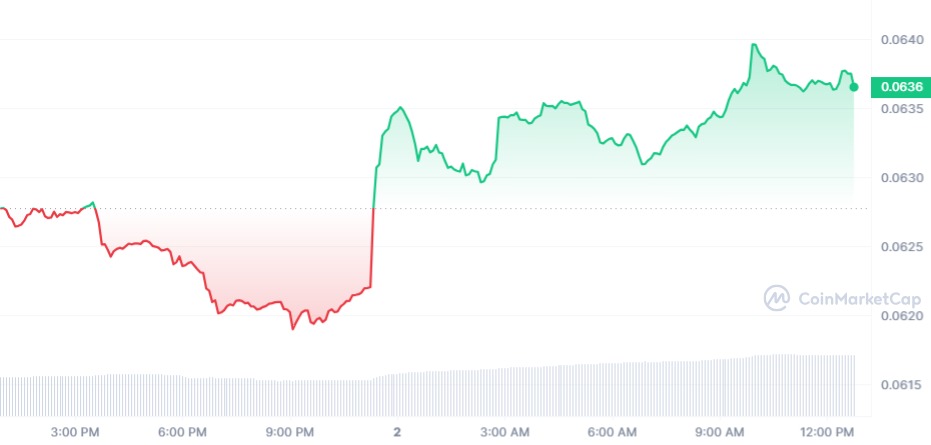 The new growth of Dogecoin is backed by a jump of 57% in trading volume, which touched a total of $226,885,971, per data from CoinMarketCap. To appreciate the current DOGE performance, it will be fitting to bring in the strides of its closest rivals now that the market appears to be favorable to most altcoins.
While Dogecoin is boasting a 5% growth in price, the second largest meme coin, Shiba Inu (SHIB), is also trading in the green but with a relatively lower growth rate of 0.95% and price pegged at $0.000007513. The uncommon outpacing is also observed for the frog-themed meme coin, Pepe, whose price is pegged at $0.0000008178 atop growth of 2.82%, which is also far below that of Dogecoin.
Growth here to stay?
With the current outlook, one might be forced to assume that the growth of Dogecoin is finally here to stay, a reality that might be hard to judge from the momentary data available at this time. Notably, the coin has lagged behind these top rivals when the monthly performance outlook is brought into focus.
Additionally, besides the general market momentum, there is nothing in the Dogecoin ecosystem that is fundamentally driving the price of the asset at this time. This is unlike Shiba Inu, which has close ties to Shibarium, its Layer-2 scaling solution, which is helping to usher in new decentralized applications (dApps) that can help drive the utility of the SHIB token.