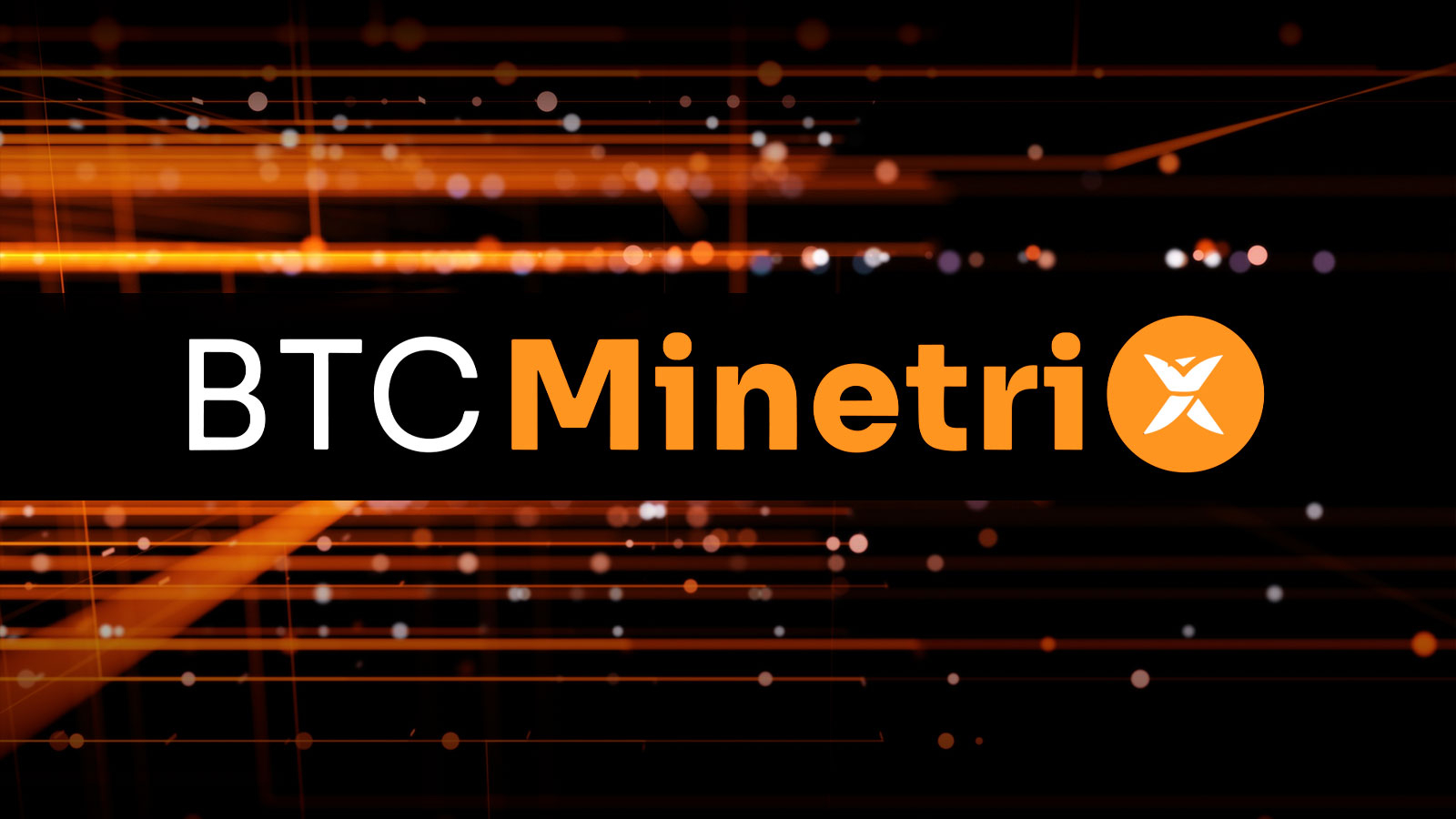 Market Release
Cover image via www.freepik.com
With over $1.8 million raised, there are few projects that are making as deep an impact in the crypto community as Bitcoin Minetrix (BTCMTX). This project has been compelling investors to rush into it for a very good reason - it offers a cloud-based decentralized way to mine BTC.
As such, the project has pulled in so many investors and this doesn't look like it is going to slow down anytime soon. The project is proving to be one of the biggest hits of the year with its presale. The next stage is set to arrive in about 3 days, so those who want to enter will have to do so soon. We give you all the information you need to consider participating before that happens.
Bitcoin Minetrix Offers Stake-To-Mine BTC Mining
Bitcoin Minetrix is a tokenized cloud mining platform that simplifies the process, allowing anyone to engage in Bitcoin mining with reduced entry barriers. The platform ensures transparency, security, and trustlessness through complete decentralization.
Investors have the opportunity to earn credits for Bitcoin mining, enhancing accessibility for anyone interested in participating. This approach effectively addresses concerns about questionable cloud mining operations and prevalent frauds.
This unique feature has attracted a substantial number of investors to the presale. Traditional Bitcoin mining has historically been financially out of reach for the average individual. However, thanks to this platform and its associated token, anyone desiring to mine the world's largest cryptocurrency can now do so.
To participate in the ecosystem, users only require an Ethereum-compatible wallet like MetaMask to purchase and stake BTCMTX tokens. The project boasts a secure, user-friendly interface, affordable startup costs, and a straightforward onboarding process. The steps involve acquiring the tokens, selecting the buy-and-stake option, and subsequently receiving Bitcoin payouts.
There are also several eye raising and lucrative plans in the pipeline. According to the tentative roadmap, the foremost goal is to secure listings on exchanges, followed by an extensive multimedia marketing campaign. Subsequently, the team will expand while concurrently developing desktop and mobile versions. Engagements with cloud mining giants are also scheduled, promising accelerated growth. The stake-to-mine contract will be intricately tied to these endeavors.
This phase will primarily concentrate on initiating BTC withdrawals to wallets and implementing stake-to-mine desktop and mobile dashboards. Concurrently, it will be feasible to convert mining credits into hash power.
BTCMTX Will Reshape The BTC Mining Sector
Bitcoin Minetrix has rapidly hit significant milestones in its presale and this momentum continues without any pause. The BTCMTX token has secured over $1.8 million in funding and is priced at $0.111 in the current stage. With approximately 3 days left in the presale, it is crucial to enter at the current opportunity and join this groundbreaking project at a lower cost. BTCMTX tokens can be purchased through ETH, USDT, BNB, or credit card transactions.
Furthermore, an exciting Gleam competition is underway, offering a mine drop prize pool of $30,000. Participants have the chance to win one of ten rewards, collectively amounting to $10,000. To qualify for this competition, they only have to commit to certain tasks, such as participants having to engage with and follow the project on Twitter.
This is just another way that potential participants can earn from this project. It could very well set off a trend the crypto market - though being the first it will have a significant advantage. There's a lot of potential to be had here and it warrants further examination.
This project is rapidly gaining traction in the cryptocurrency community. It could serve as a gateway for many individuals into the Bitcoin ecosystem, providing easy access to Bitcoin mining. The potential here is significant, especially given the importance of the current decade in the crypto market. Initiatives like Bitcoin Minetrix have the potential to be game-changers.
Conclusion
Bitcoin Minetrix is shaping up to be one of the most exciting projects to hit the market in recent times. The project has the ability to rope in people who previously were not invested in crypto and it can really shake up the mining sector. We recommend taking a look at the project's website, the BTCMTX presale, and the social media channels to learn more about the project.