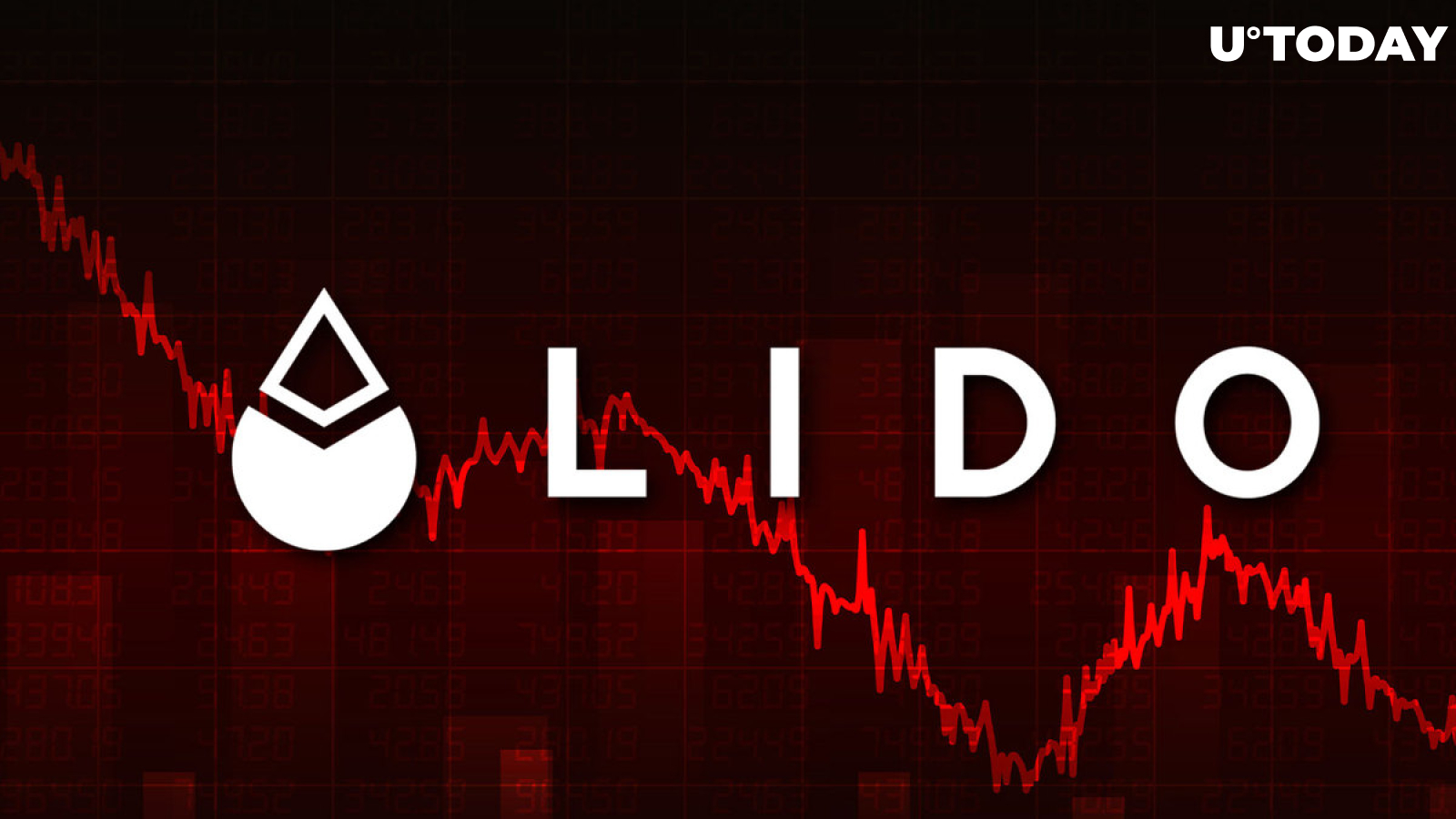 Cover image via stock.adobe.com
The price performance of LDO during this market recovery has not been truly explosive as the asset has gained almost 200% at the local high, showing one of the highest returns on the market. However, the situation is rapidly changing, and moves made by this group of traders show their involvement in Lido's most recent moves on the market.
In the past few days, it has been observed that Jump Trading, a prominent trading firm, has been transferring large amounts of LDO to Binance. These transfers have significantly impacted the price of LDO, as the value has decreased by roughly 10% following the first transfer and by an additional 5% after the second transfer.
We noticed that Jump Trading started transferring $LDO to #Binance 4 days ago, and after that, the price of $LDO dropped by ~10%.

13 hours ago, Jump Trading started transferring $LDO to #Binance again, and the price of $LDO dropped by ~5% after that.https://t.co/rxksXerU8Y pic.twitter.com/UtcSsyYK3j

— Lookonchain (@lookonchain) January 31, 2023
It is important to note that Jump Trading is a major player in the cryptocurrency market, and any movement made by the company can have a significant impact on the value of digital assets. The transfer of LDO to Binance, one of the largest cryptocurrency exchanges, has likely caused an occurrence of selling pressure, which has resulted in a decrease in the price of LDO.
LDO's movements are not typically regarded as a harbinger of the crypto market's condition, but it does offer valuable information to investors regarding the state of Ethereum staking. The value of LDO is directly linked to the amount of ETH that is being staked on the network.
As more ETH is staked, interest in LDO increases, with many investors selecting Lido Finance as their chosen method of securing liquidity while retaining their Ether in smart contracts.
Recently, LDO experienced a decline, falling below its local 21-day moving average, which is usually used as a measure of trend strength. This drop below the moving average signifies a change in the staking trend, which had been rising since the start of the year.