The price performance of Shiba Inu we witnessed at the beginning of the year was surprisingly solid as the token managed to climb back to the local resistance level of the 50-day moving average. However, the lack of trading volume on the weekend led to the rally fading and to a conclusion of the ascending momentum.
According to the daily chart of the token, Shiba Inu might hit a downward reversal as soon as significant selling pressure occurs, which might not happen in the foreseeable future considering the enormous selling pressure SHIB went through back in 2022.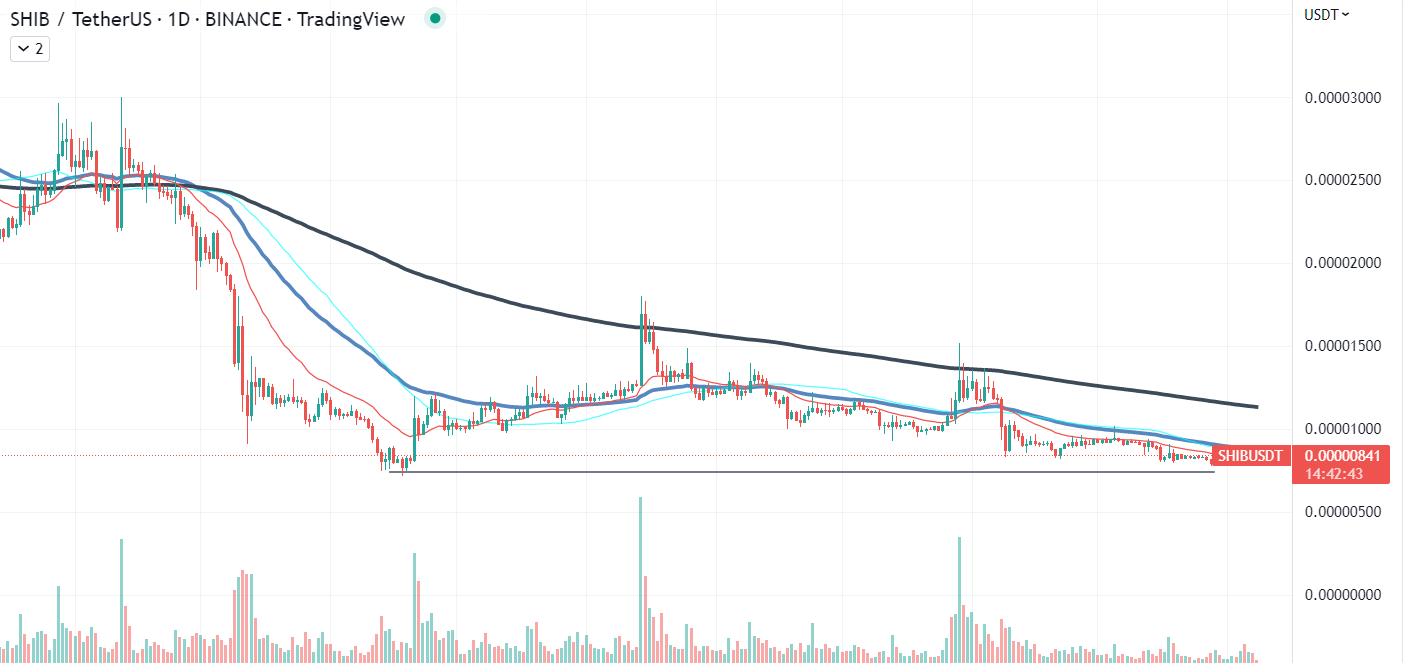 Some indicators even suggested that most Shiba Inu investors have capitulated, making the asset a good choice for whales who are willing to actively accumulate the token without worrying about a sudden appearance of strong selling pressure that would lead to the end of the recovery rally.
The burn rate for the token remains around the levels we witnessed throughout the last three months, and the situation may not change until the cryptocurrency market sees a recovery. The operational volume of merchants remains the main source of burning volume for Shiba Inu. According to the most recent on-chain data, it is too low to provide a noteworthy amount of fuel for investors to burn.
At press time, Shiba Inu is trading at a level close to what we saw back in June 2022, which is considered a local low for the token. The trading volume and composition of funds currently shows that no significant buying power exists on the market, hence the breakout attempt we are seeing now will most likely become unsuccessful, and the token will return to the usual consolidation range.