In our exclusive interview, I had a conversation with Koichi Hatta, founder of marumaruNFT, where we delved into the truly distinctive Japanese culture. Hatta shared with me an intriguing tradition involving visiting nightclubs accompanied by a hostess or host to drink for a fee, and how the NFT industry intertwines this real-world culture with the metaverse. Let's delve deeper into this fascinating topic.
U.Today: Mr. Hatta, thank you for your time. Could you please provide us with some information about your background? What sparked your interest in NFTs?
Koichi Hatta: I used to be in a position to make a living as a full-time investor, and I used to invest in crypto along with stocks and forex. This naturally led me to an interest in investing in NFTs.
Crypto investments sparked my interest in NFT technology, and I saw the advantages of using it in business.
I was convinced that this superiority and my idea (an NFT marketplace specialized for cabaret hostess/hosts) had great prospects.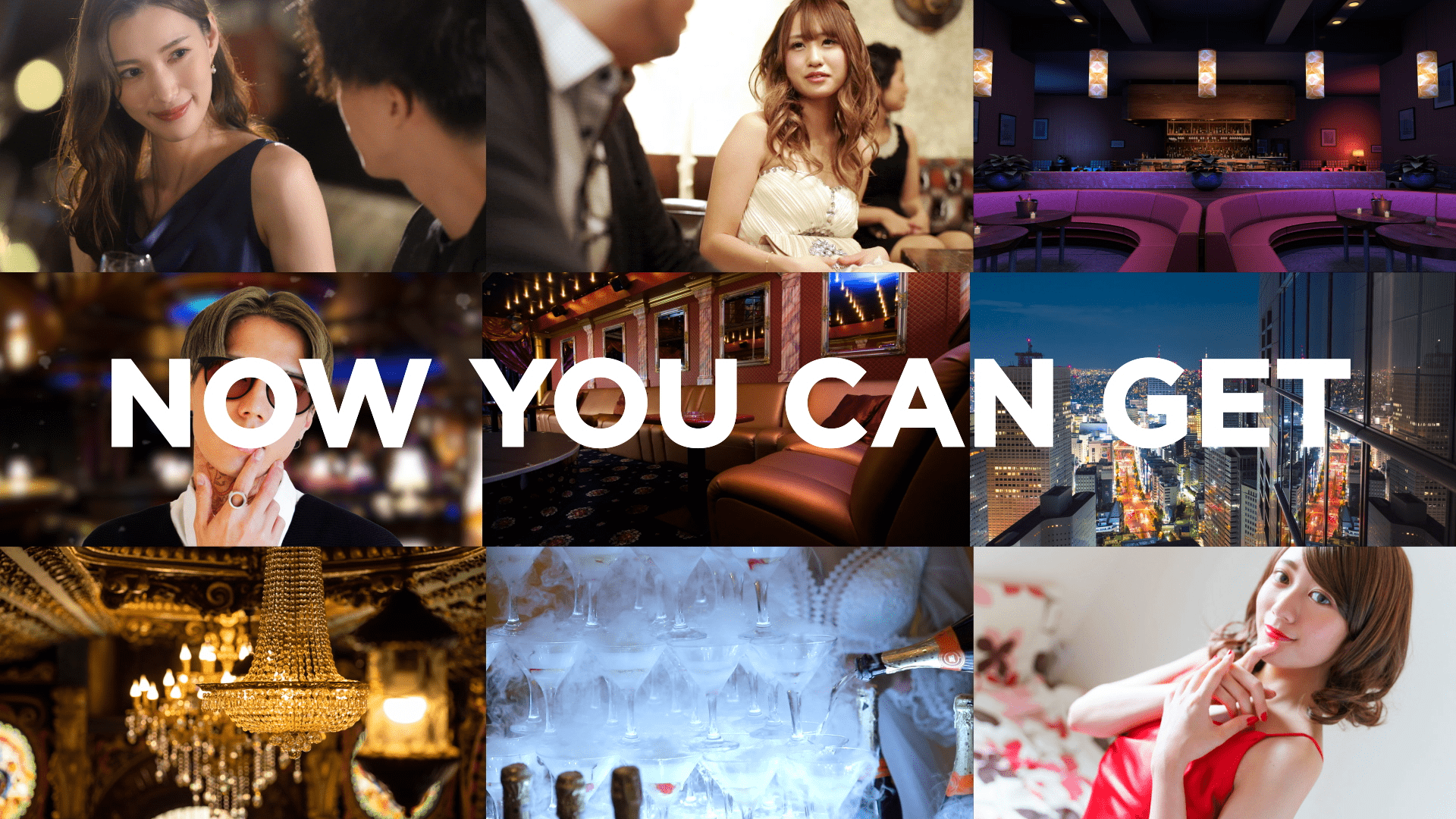 U.Today: Japanese culture is truly unique. Could you please enlighten us about the traditions known as cabaret clubs and host clubs?
Koichi Hatta: Japan is one of the world's leading countries in nightlife, and the cabaret club and host club business models are part of Japanese culture that evolved from nightclubs of foreign origin.
The atmosphere of these clubs is not as high status as that of the nightclubs of the past, and they are widely popular among the general public because average businessmen can casually enjoy themselves. The cast members are so-called "ordinary girls," which is a slightly different atmosphere from that of nightclubs. It is now an indispensable part of the nightlife market in Japan.
U.Today: MarumaruNFT is a marketplace where cabaret clubs and host clubs can sell NFTs featuring their own cast members and hosts. Can you provide us with more details about this project? Why do you believe it will gain popularity?
Koichi Hatta: Cabaret/host clubs have needs from multiple perspectives. They are used for virtual romance, adult desire, entertainment and as an environment for drinking alone when lonely or for making noise with friends.
Love is an extremely emotional desire, while adult lust is an instinctive desire. These tend to lack rationality and, in addition, because alcohol is involved in the environment, people tend to "impulsively follow their instincts and emotions," for better or worse. This worldview is far removed from that of general society and allows for consumption at high unit prices that deviate from the norm.
For example, a person who would never purchase a 100,000 yen bottle of champagne would do so in the environment of a cabaret club or host club. Such phenomena occur every night as a matter of course in the nightlife world.
We are convinced that our project's NFT, which is set up in this unique environment, will induce many more active transactions and higher unit prices than NFT, which is only traded for art, collections and investment purposes.
U.Today: Will cast members and hosts receive revenue from sales of NFTs?
Koichi Hatta: Only "stores (member stores)" that operate cabaret/host clubs are allowed to register with marumaruNFT. This is because it is difficult to maintain quality and rules if individual cast members are allowed to register.
Member stores receive 87% of NFT sales (13% is collected by management as commission). Of that, each store pays back a predetermined amount to the model cast members, but I think it is common for the cast members to receive "half of the proceeds" as in the case of alcohol sales.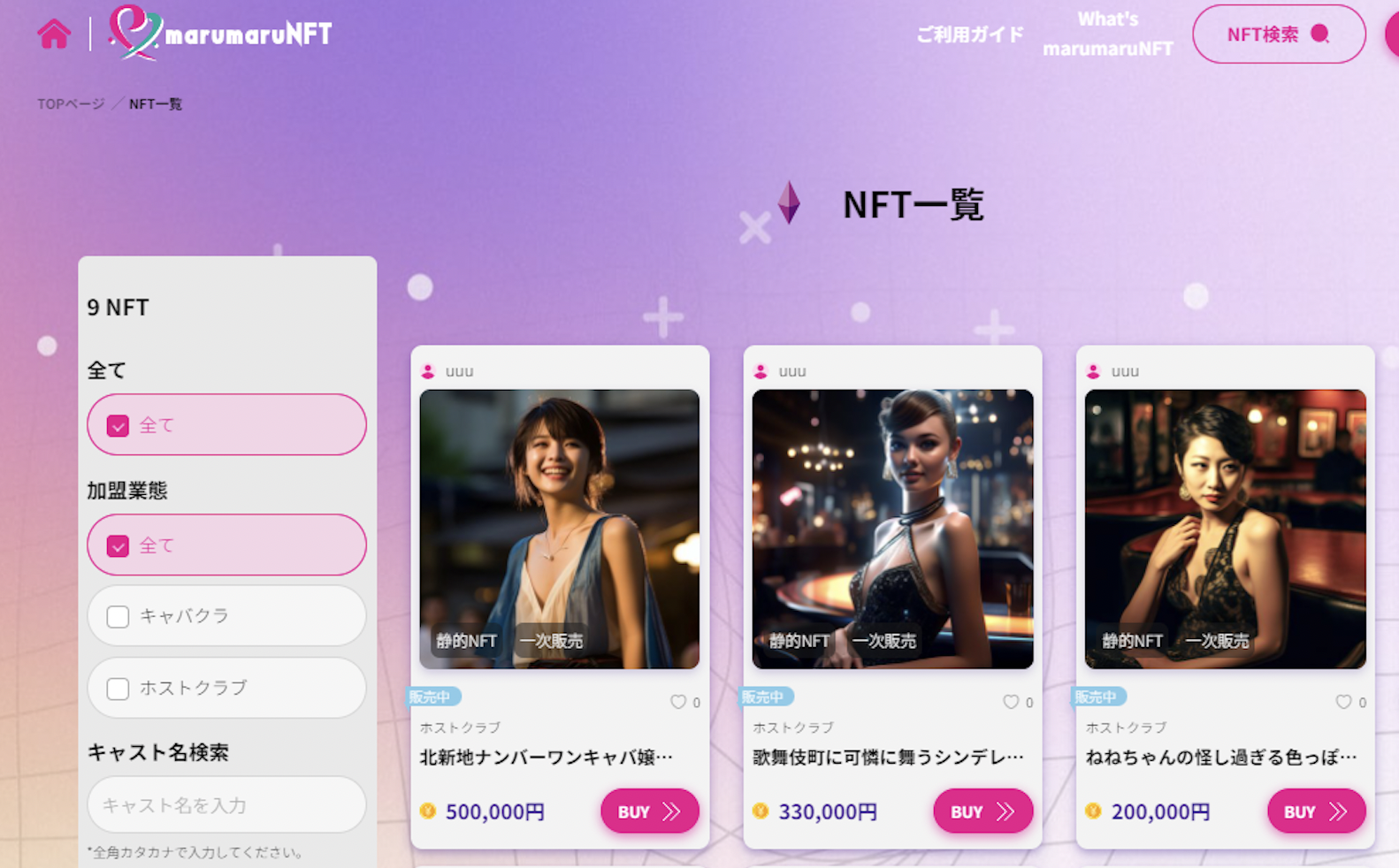 U.Today: Please share with us your roadmap. What steps should we anticipate in the future? What are your plans regarding the metaverse?
Koichi Hatta: MarumaruNFT will be launched this year. The business model is known and inevitably allows us to organize cabaret/host clubs throughout Japan in the form of a member store. This is a very significant resource. In today's Japan, popular cabaret girls and hosts are not only influencers but are also actively celebrities. Our ability to secure B2B relationships with people like them makes it possible for us to host a wide variety of events. In this context, it is only a matter of time before the metaverse will be generalized as a new market in terms of the current trends of the times.
Despite the sound of the word, most of the current metaverse projects are inactive, but we see this as a phenomenon similar to the early days of the internet, and we expect a similar trend of growth to replicate itself.
We plan to metaverse the nightlife district as a new market when the metaverse emerges, which is expected to occur in the near future. At that time, the resources of the cabaret/host club franchisees that have organized already will strongly support our metaverse plan.
U.Today: What exactly is DynamicNFT?
Koichi Hatta: DynamicNFT is a "changing NFT." Visual elements and data can be changed according to conditions. For example, it can be used in various situations, such as game characters changing (growing) according to their experiences. But when considering its use in the real economy, its greatest feature is its "practicality" not found in conventional NFTs.
The application depends on your ideas, but here are three representative samples of Dynamic NFT provided by marumaruNFT.
By storing elements of expiration dates and membership benefits (discounts, etc.) in the NFT, the NFT can be used as a membership card. Announcements of members-only events, special offers, etc., can be displayed on the NFT.
By having NFT hold the elements of a loyalty card that can be used for payment, NFT owners can pay with points stored in NFT and sell them at marumaruNFT when they are no longer needed.
NFTs with the right to enjoy after-dinner drinks with cast members (having dinner and drinks with cast members after business hours); NFT holders can enjoy after-dinner drinks with cast members according to predetermined conditions.
U.Today: What has been the project's most significant achievement thus far this year?
Koichi Hatta: We raised funds through Pancakeswap, more funds than expected, which I am proud of because our project's business model, vision and roadmap were supported by many investors, and I myself was able to gain their trust.
While the crypto market as a whole was weak, we succeeded in raising over $3.5 million in funding from Japanese investors alone.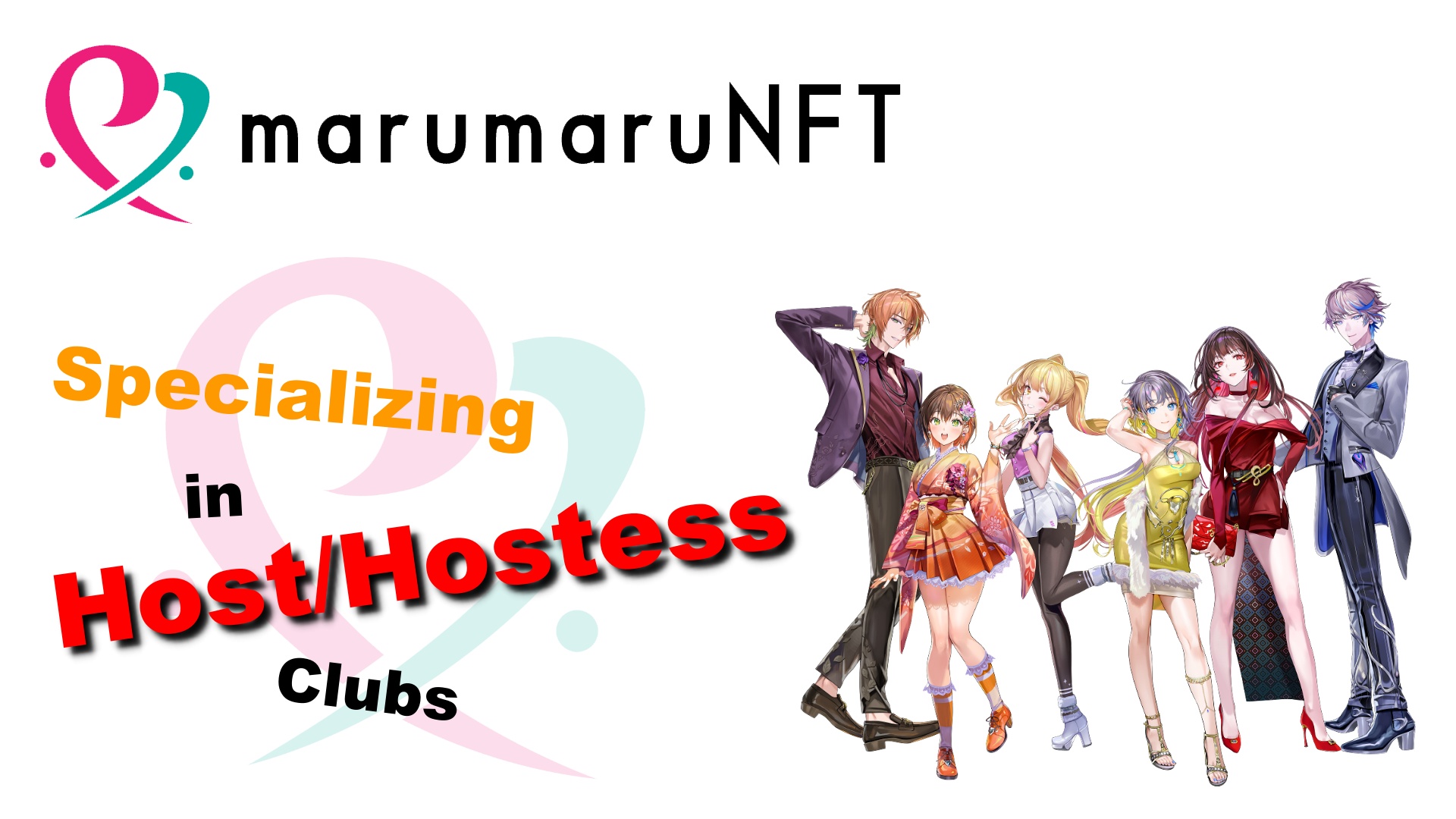 U.Today: Now, moving on to some cross-cutting questions. Do you have your own collection of NFTs? If so, which one is your favorite?
Koichi Hatta: I owned several ICP-based NFTs for investment purposes, but I sold them long ago and now own nothing.
In my personal opinion, the NFT bubble, which was mainly for investment purposes, has passed. From now on, I believe that the key to the growth of NFTs will be noninvestment purposes (practicality and irrational emotional/instinctive desires that exist in marumaruNFTs, etc.).
U.Today: Do you have a cryptocurrency portfolio? If so, what assets are in it?
Koichi Hatta: BTC, BNB, ETH and the project's proprietary token, MARU.
U.Today: What advice can you offer to individuals who are interested in starting their own business in the blockchain field?
Koichi Hatta: We should keep in mind that a business should target users, not investors. Essentially, a business should be "user targeted."
A user is a person who "unilaterally pays money" in exchange for a service. In the case of games, they are like Prestige and Xbox users.
Most of the current users of Web3 services, such as GameFi, are investors, and they are not "pure users." Their objective is not to play games but to invest. In other words, they do not care about the quality of the game as long as they can make money. This is not the way it should be.
Currently, the majority of participants in the Web3 market are "operators" and "investors," and there is a conspicuous absence of users. As long as this is the case, it will be difficult to break away from this Ponzi scheme, and growth will not be sustainable.