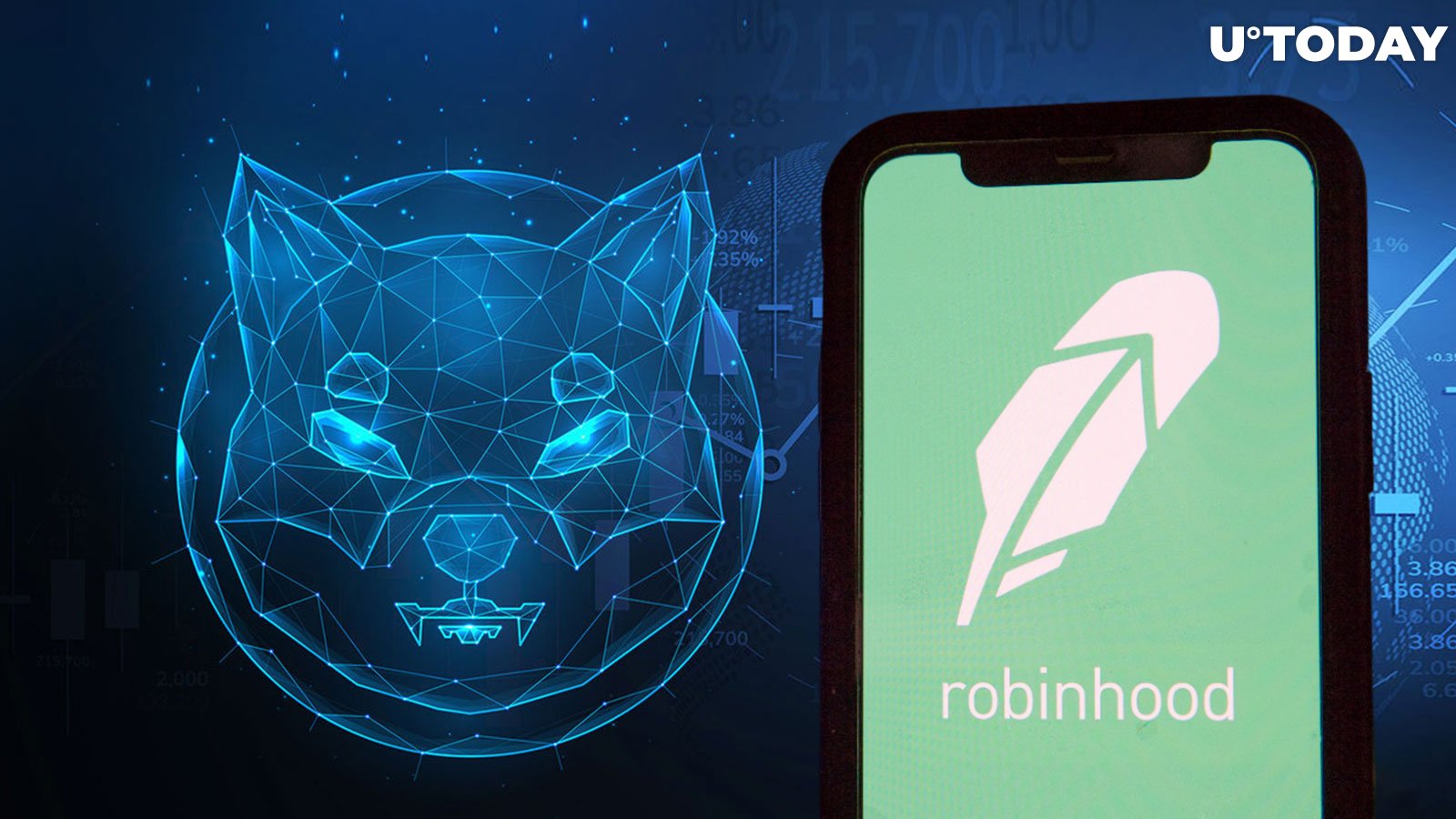 Cover image via stock.adobe.com
Coinbase director Conor Grogan claims that popular online brokerage Robinhood holds $266 million worth of Shiba Inu (SHIB) tokens.
All in all, Robinhood holds $3.37 billion worth of assets on Ethereum Virtual Machine (EVM) chains.
Interestingly enough, Grogan claims that roughly 15% of all tagged Robinhood user withdrawals went to a gambling website.
As reported by U.Today, the SHIB token was listed on Robinhood back in April 2022.
Earlier this month, the company
announced
that its Web3 wallet would add support for SHIB as well as such coins Solana (SOL), Polygon (MATIC), and Compound (COMP).
Founded back in 2013, Robinhood allows individuals to buy and sell stocks, options, and ETFs with no commission fees. The platform gained a reputation for being user-friendly and accessible to a wide range of investors, including those who are new to the stock market.
In addition to traditional investments, Robinhood also started offering trading in cryptocurrencies back in early 2018. Users were originally able to buy a small set of cryptocurrencies that included Bitcoin, Ethereum, Litecoin, and Dogecoin.
Robinhood dramatically expanded the list of available cryptocurrency trading options in 2021 with the likes of SHIB, SOL, and Cardano (ADA).
Overall, Robinhood has managed to disrupt the traditional brokerage industry by making it much easier and more affordable for the regular Joe to access the stock market. However, the platform has faced controversy and criticism for its questionable business practices.