Bitcoin Debit Cards, Explained
Cryptocurrency debit cards have the same modus operandi as your run-off-the-mill card; the only difference is that you preload Bitcoin or altcoins in advance. Merchants do not usually discriminate between ordinary debit cards and crypto debit cards, so this old-meets-new technology opens plenty of possibilities for wider Bitcoin adoption.

Back in January, VISA nixed major debit cards providers by dropping a popular card issuer WaveCrest, but major companies signed deals with other issuers. Wirex, for instance, already brought back its integrated Bitcoin cards for European customers in Q1 while Cryptopay has opened a pre-order for its plastic prepaid cards.
You are free to make any payments with crypto whether it would be booking a hotel room or simply buying groceries. Transactions that are performed with the help of cryptocurrency debit cards are instantaneous, and merchants are able to receive the payment in any fiat currency of their choice (if the card, of course, supports more than one currency).

Speaking of the main disadvantages of such cards, it is worth mentioning that they completely contradict Satoshi's vision. Your digital assets are fully controlled by a debit company. Another downside of such a payment solution (the fee that you have to pay) stems directly from this centralization issue.

Once we've covered all the major advantages and disadvantages of such cards, let's review the top 10 best cards on the market. These are the following factors you have to pay attention to while picking the best Bitcoin debit card:
availability

the number of supported coins

the fee structure
Bitpay
Bitpay is one of the leaders on this market with an enormous user base and a good track record; it's been around since 2011. In fact, that was the very first debit card that became available in all 50 US states.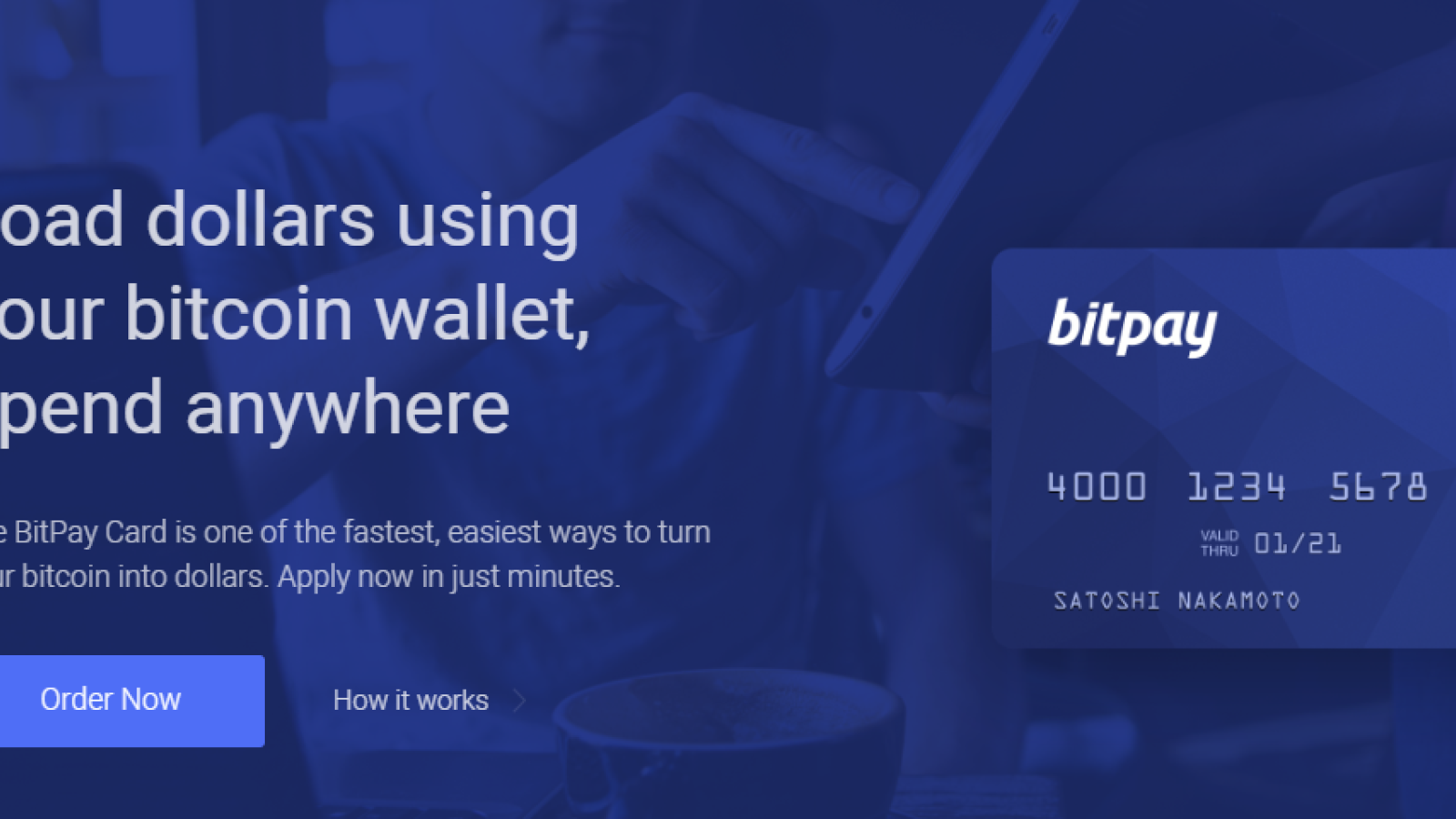 Bitpay's debit card only supports two coins so far — Bitcoin and Bitcoin Cash, which might be a turn-off for crypto evangelists with diverse investment portfolios. When it comes to fiat currencies, Bitpay only deals with the US dollar, which essentially means that you have to pay an exchange fee as well.
You have to pay $9.95 in order to get the card issued to you (you are supposed to pay the same amount of money if the replacement card is requested).

NB: Bitpay requires mandatory ID verification! The card won't be shipped to those who didn't confirm their identity, so BitPay shouldn't be your choice if you are looking for an anonymous Bitcoin debit card.

The fees that are associated with the card are the following.
Account management: $5
ATM withdrawal fees: $2 (in the US), $3 (outside the US)
Wirex
Wirex, previously named E-coin, is an EU-based fintech startup company that offers a Bitcoin wallet with a debit card attached to it.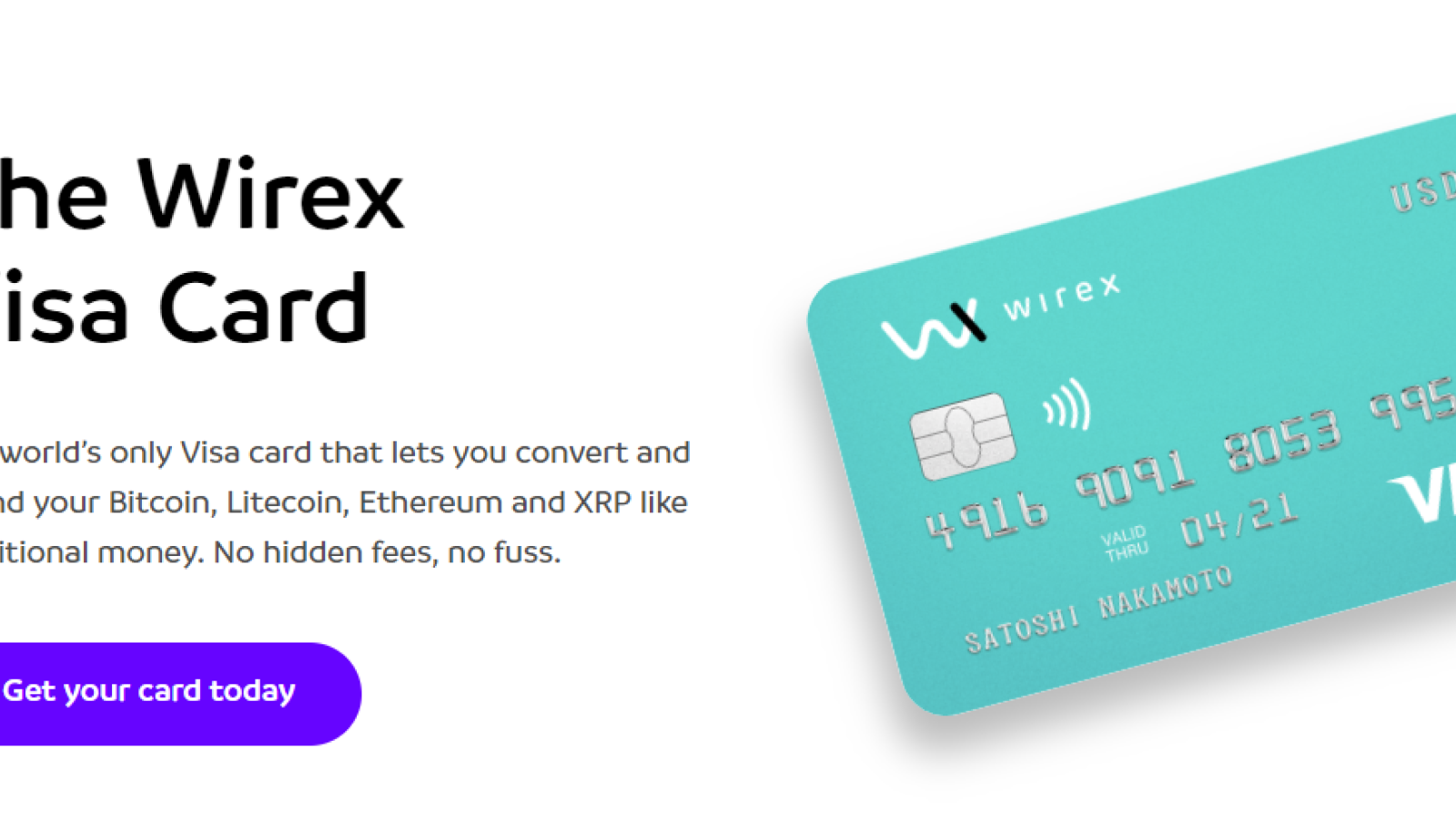 Apart from Bitcoin, the new Wirex debit card will also support a slew of other major cryptocurrencies, including Ethereum (ETH), Ripple (XRP), and Litecoin (LTC). Due to the fact that the Trump administration is betting on Ripple to disrupt China's hegemony in the crypto space, the support for XRP is a smart strategic move.

On Oct. 24, Wirex launched its own prepaid cryptocurrency debit card in America. Wirex's foray into the US crypto-debit card market poses a serious threat for Bitpay's near-monopoly in this niche. Earlier, it was only available for European residents, but now the startup is aiming for global expansion. However, Bitpay's partnership with AsiaPay also proves that the Atlanta-based company won't focus on the US market alone.

Account management: $1.50
ATM withdrawal fees: $2.50 (in Europe), $3.50 (outside Europe)

NB: Since May, Wirex also started offering 0.5-percent cash back in BTC on all in-store transactions. The funds can be redeemed directly to your Wirex wallet.
Cryptopay
Cryptopay is a Russia-based company that appeared on the market in 2013. In September, Cryptopay, one of the companies affected by the aforementioned WaveCrest ban, made an announcement about issuing new credit cards after terminating their project in January. The pre-order has been already opened for Russian customers. The company offers two versions of their cards — physical (plastic) and virtual. Apart from the Russian ruble, it also offers two other fiat currencies — USD and EUR.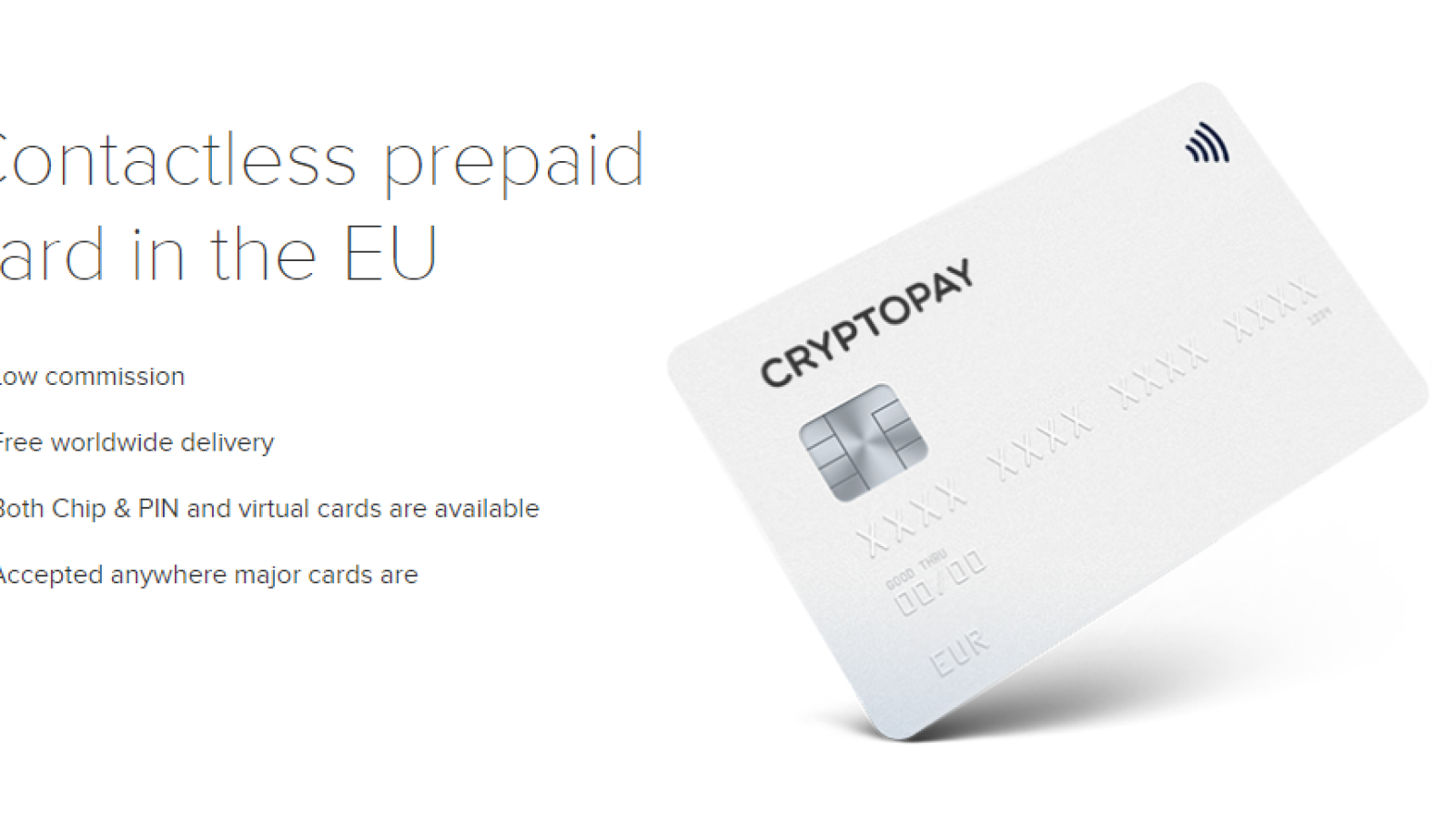 The card would allow withdrawing funds from any ATM in the world. Similarly to other cards, it requires ID verification in order to be able to withdraw bigger amounts of money.

Highly competitive fees are among the major advantages of this card. However, Bitcoin is the only supported digital asset. Fiat-wise, there are three supported traditional currencies — USD, EUR, and RUB.

Account management: $0.98
ATM withdrawal fees: 1.5 percent
Shift
Shift is a Bitcoin debit card (the USA) that is issued by a cryptocurrency exchange Coinbase. This project is owned by one of the biggest industry players (the crypto behemoth has recently confirmed its $8 bln valuation). Instantaneous conversion is supposed to be one of the most salient features of this wallet — that allows Coinbase to have an edge over its competitors, but many also criticize Shift for not having its own wallet. While there are no conversion fees, this Bitcoin VISA debit card is only available in 46 US states. Moreover, it only supports one cryptocurrency — Bitcoin — that may be viewed as a drawback by all potential customers.
In order to issue this card, you have to pay $20 (card replacement costs $10). It is worth mentioning that Coinbase doesn't charge any maintenance fees unlike the majority of other debit card providers.

Account management: $0.00
ATM withdrawal fees: $2.50 (in the US), $3.50 (outside of the US)

While Shift does seem like a very solid option, it is only focused on the US market, which means that non-US residents won't be able to take advantage of the card's services.
SpectroCoin
SpectroCoin was also among startups that were affected by the crackdown on the abovementioned card issuer WaveCrest. However, according to their website, they already accept new orders.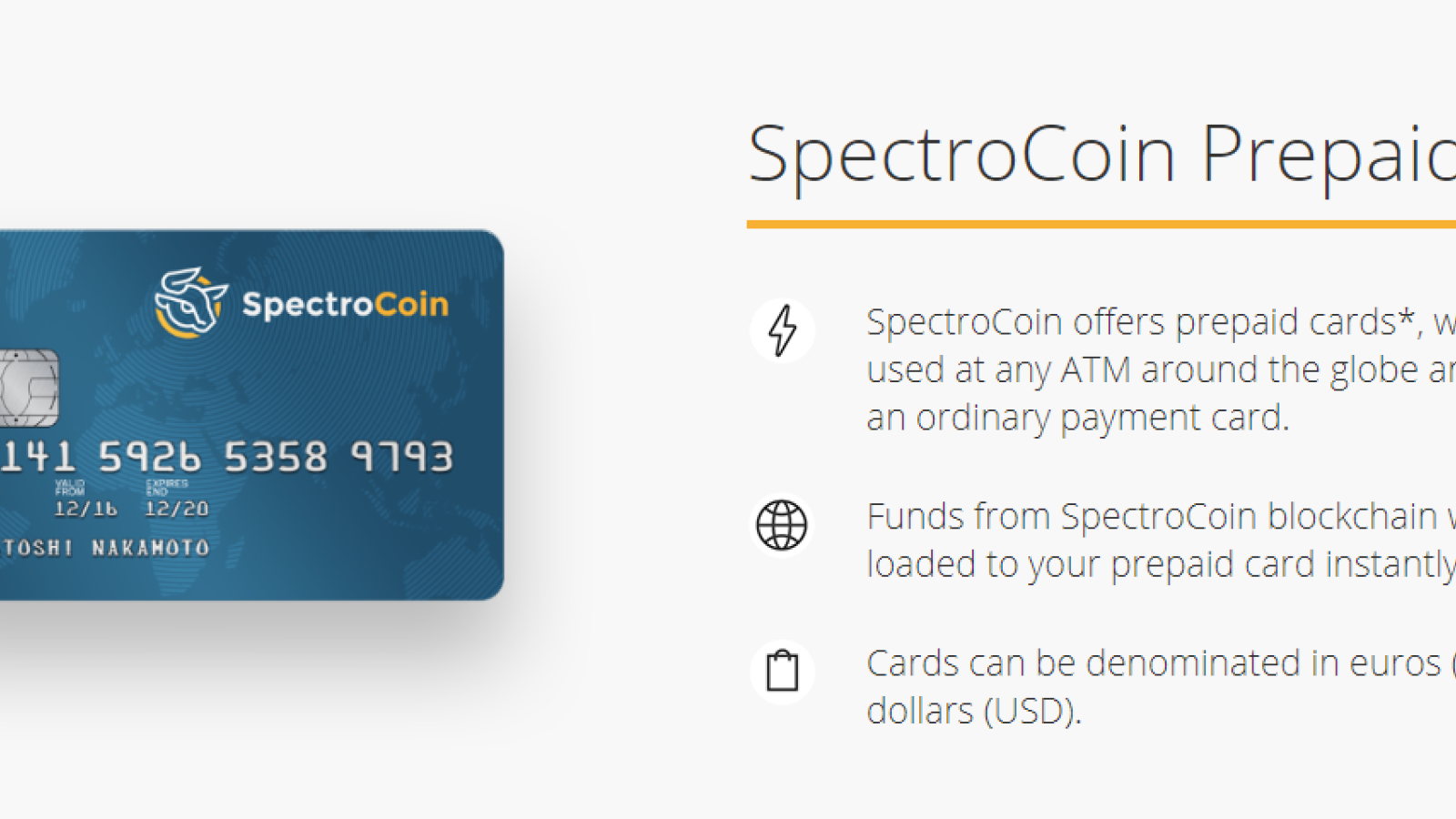 The peculiar thing about this startup is that its services extend far beyond offering cryptocurrency debit cards — it is also an exchange with its own native token (BNK). This huge ecosystem allows the exchange to offer a slew of payment methods, surely outperforming its competitors. Apart from conventional deposit methods, it also supports SEPA, Payeer, and other means of payment. On top of that, it supports five cryptocurrencies (BTC, DASH, ETH, BNK, XEX) and five fiat currencies (USD, EUR, GBP, XAU, PLN), effortlessly surpassing any other card in this department.

Another major plus of this particular Bitcoin VISA card is unlimited withdrawal limits (only applies to those who get SpectroCoin's VIP card). However, this amount of flexibility definitely comes with a big price (literally). Get ready for a five-percent deposit fee coupled with a three-percent withdrawal fee.

Account management: $1
ATM withdrawal fees: $2.50
The Bottom Line
As you can see, availability plays a pivotal role when it comes to choosing a Bitcoin ATM card. Shift and BitPay would be the most obvious solution for American customers. Wirex, which keeps expanding its reach, remains the mainstay of the European cryptocurrency debit card market, while Cryptopay keeps focusing on Russian customers (the latter also has the most competitive fee structure). Although, when it comes to the number of available coins, the Euro-centric Wirex card trumps all other providers.
| | |
| --- | --- |
| Card | Availability |
| Bitpay | the US (all 50 states) |
| | Europe (mainly), the US |
| | Russia |
| Shift | US (not all states) |
| | Worldwide |