The world's 17th largest cryptocurrency, Ontology is an innovative blockchain platform that has much potential to bring about. However, after 2018 bearish period, the cryptocurrency has lost about 95% of its value and isn't developing well. The major price cut reduced its $10 price to $1.27 now, so traders are wondering whether it will ever reach the highest high again. This Ontology price prediction is here to help you understand whether ONT is a worthy investment, and what will happen to it in the long term.
What is Ontology (ONT)?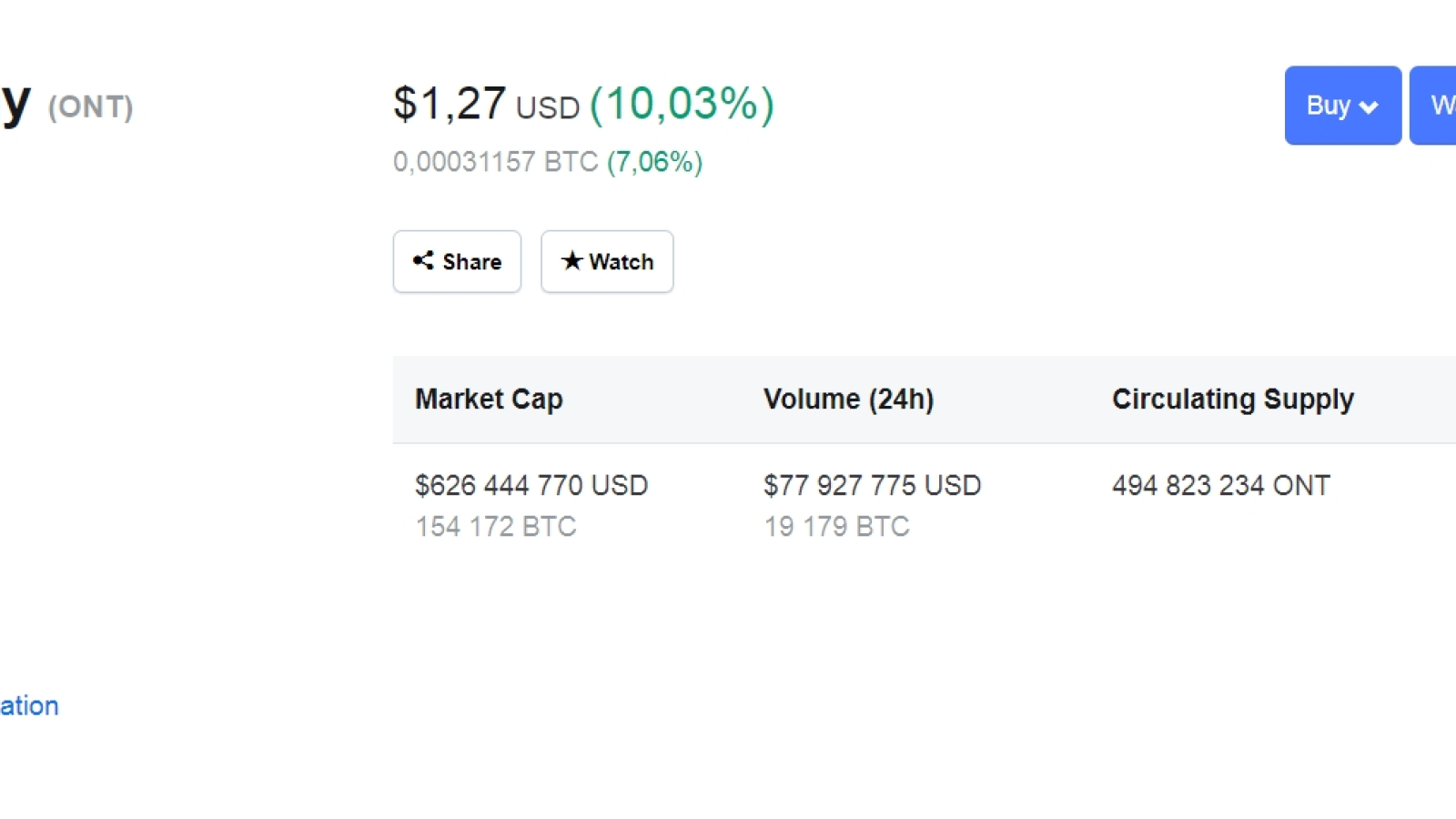 ONT is a blockchain structure for organizations that enables them to host information and applications inside their infrastructure and reap benefits from various advanced features. This blockchain environment is designed for coordinating each segment together with the governmental area. It leverages a new distributed ledger that allows combining data collaboration, decentralized groups, and protocols.
Ontology has a P2P network that supports work with various apps, gadgets, and chains. It is useful for scaling, safety, and interaction protocols.
While the essential services they offer is indistinguishable from what Ethereum provides, they additionally have very interesting perks. Organizations who partake in their environment access verification algorithms, credit scoring, and adaptable customization not accessible on Ethereum.
For financial specialists, our Ontology forecast reveals that there's still space to develop and grow. This crypto asset has encountered a quick drop, like all other cryptos in the market, however, it seems like it's back on track.
Ontology infrastructure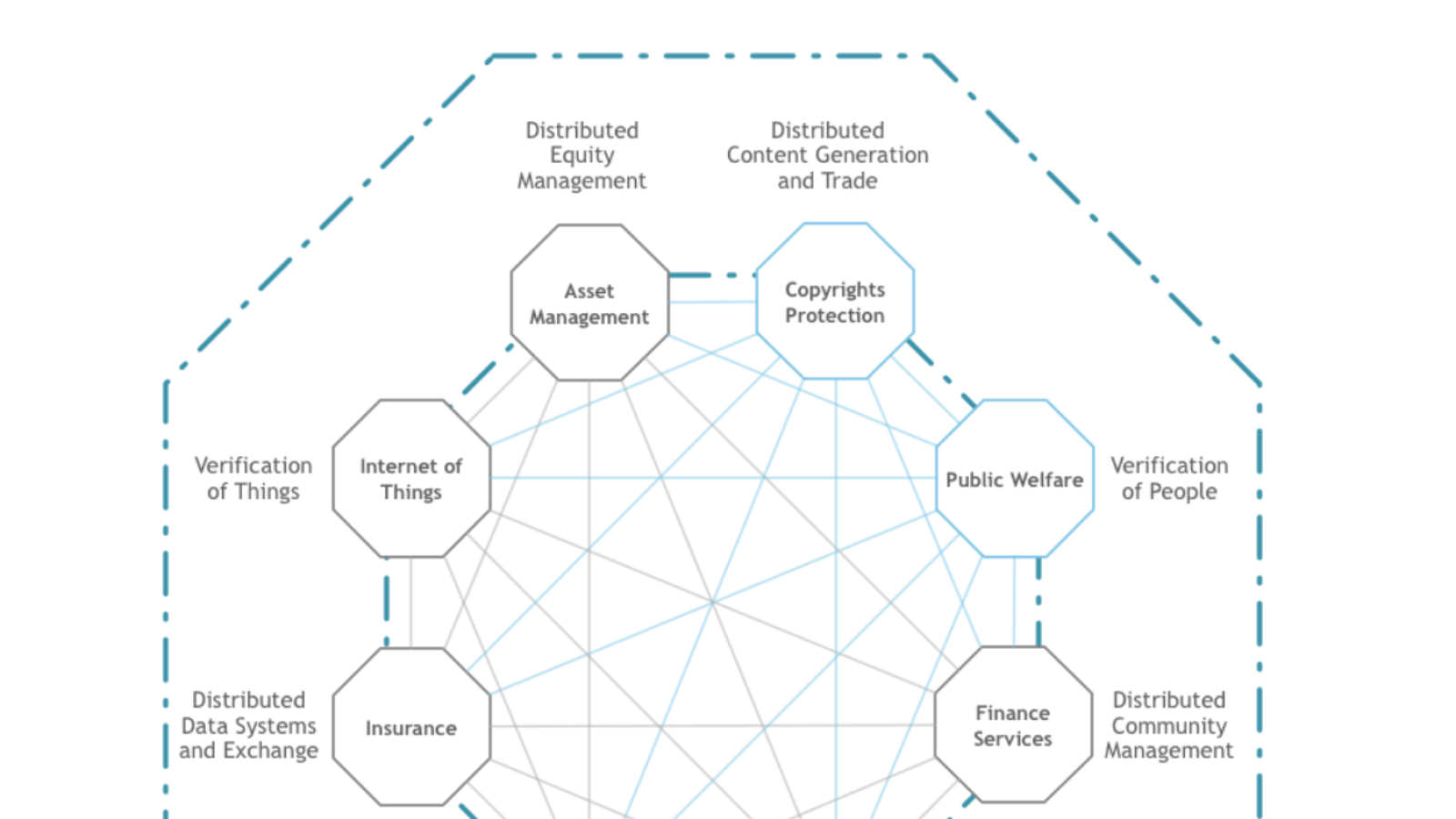 To understand the functionality of ONT better, let's take a closer look at its components:
Common apps and different services for the Ontology ecosystem to work with public blockchains.

Frameworks used to help different sorts of organizations, the infrastructure of the blockchain is exceedingly modularized and adjustable.

Protocols: These algorithms are responsible for platform compatibility with various gadgets, frameworks, and blockchains.
The Ontology system is also comprised of:
ONT ID – a verification and identity proof module that permits validation of different assets and items.

Data system that deals with information on the blockchain. It handles activities like information management, transactions made over smart contracts, and so on.

Score system offers help for different organizations so as to create distinctive evaluation techniques. It's possible thanks to credible data.

Decentralized system which gives the clients control over their data, personal account, and digital assets.

Search engine created for connection and authentication operations for items, people, and assets.

Decentralized information exchange system. It ensures financial protection and the possibility to adjust data trading infrastructure.
Key advantages of Ontology
What makes Ontology an outstanding product? Consider these advantages:
Gifted engineers: Ontology is created by a gathering of profoundly talented and smart programmers. They are exceptionally experienced.

It's properly financed: Established by a Chinese organization, it is financially supported by many other Chinese businesses, too.

NEO Partnership: The help from NEO is one of the main reasons behind the current achievements of Ontology.

Transaction Process: Though it is still being developed, Ontology has affirmed that it will introduce two token frameworks, ONT and ONG. The ONT token will offer access to consensus and administration while ONG will serve for execution of smart contracts. As the framework is acquired from NEO, its ides of transaction fees will be the equivalent for Ontology.
Ontology price forecast 2019
According to optimistic ONT price predictions, it could achieve the estimation of $1.30 as the beginning for 2019 with the capacity to draw near to the value of $4 before the year is over. Since its price is a bit lower than $1.30 still, this forecast might not actualize.
With current market trends, it seems like bear patterns won't permit ONT to ascent at the proposed pace. Rather, it is more possible that in 2019, the ONT price could reach the bottom of $0.35 while the highest for Ontology would be $2 before the finish of 2019. If no market manipulation is involved, an Ontology price of $3 could still be a possible situation.
Judging by technical analyses of ONT price, the cryptocurrency can reach only $2 by the end of 2019, which coincides with our opinion. Some websites provide pessimistic ONT price predictions, for example, according to TradingBeasts, it will be about $0.22 by the end of 2019.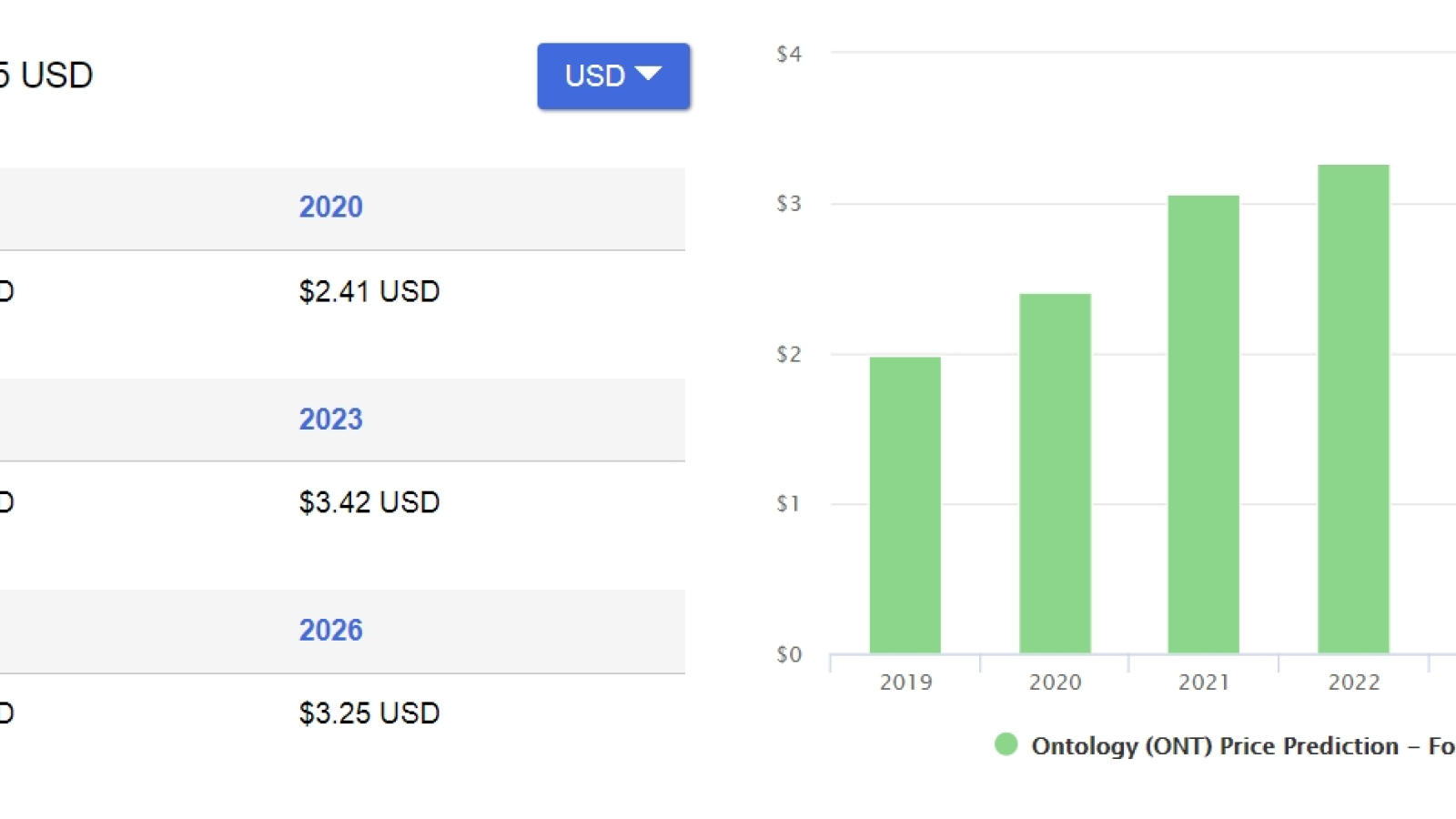 Ontology price forecast 2020
Numerous experts reckon that the market will swing to progressively bullish patterns in 2020, which implies that ONT could see its growth before the finish of 2020, drawing near to its unequaled high, at any rate going towards the cost of $5 per one unit.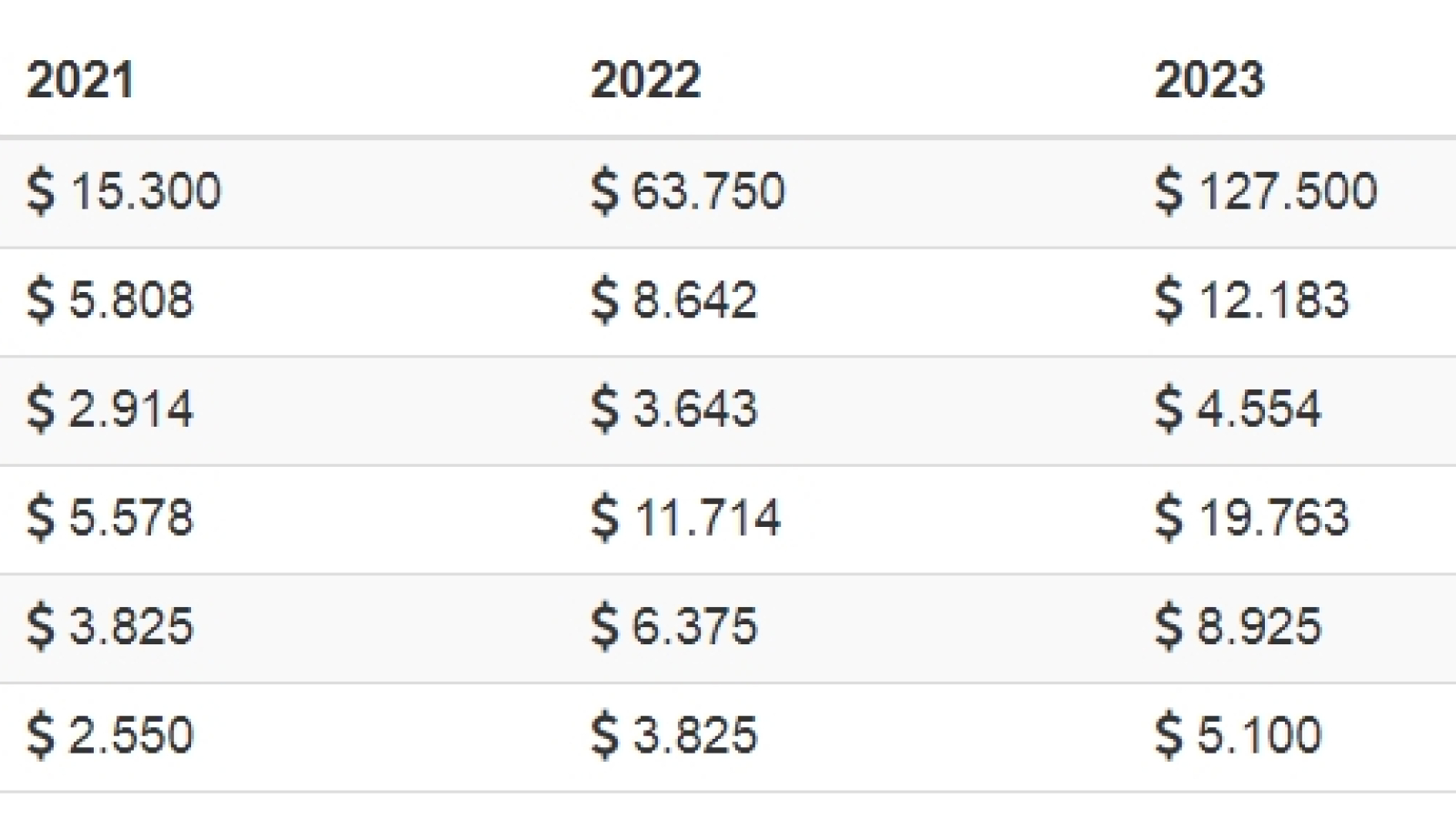 Ontology price forecast for 2025
In six years, the crypto money market will presumably be very, very different from what it's like now, and Ontology won't be an exception. Many traders and experts suggest that ONT will go past its unsurpassed high of $10 and even make its way to $30 or higher.
What will drive Ontology growth?
With a market cap of $1 bln, Ontology has already achieved much, but it will continue evolving thanks to its technologies and current partners:
Tembusu Partners – a developing private Singapore-based equity firm.

Accomplice – an American-based capital firm. Ontology helps them boost their technical advances.

Hashed – is a standout amongst the most well-established blockchain companies in South Korea. They support communities and help projects to develop.

Onchain – an organization that puts its focus on blockchain development, research, and promotion.
Is Ontology a worthy investment?
The growing market cap of Ontology is a good answer to that question. Representing a 2nd generation blockchain, it has a lot of perks and incentives for investors, which, of course, attracts many of them.
What else makes its blockchain superb?
Advanced Trust Mechanism: Ontology unites different trust components to develop a decentralized trust system. It is exceedingly adaptable and can be modularized to fit your requirements.

Multi-source identification mechanism: This framework requires proof of identity from various sources like family, place of work/businesses, and banks. That allows for building a reliable trustworthy system. The current worldwide market needs such systems, which is why ONT has a competitive advantage over other blockchains and cryptocurrencies behind them.

Partnerships: As we've mentioned organizations working with ONT are one of the main reasons why you ought to consider Ontology for investment. It's an indication of corporate adoption and strong backup, which increases value. Together, company partners develop a reliable and secure system for users.
Risks for Ontology
The main threat to Ontology is market saturation. There are many smart contract blockchains with Ethereum, EOS and NEO in the head of the race. The chances for Ontology to disappear from the market are minor because such risks are typical for projects maintained by 1-2 people. It's not our case.
Even though Ontology is not a Top-10 cryptocurrency, it stands out from altcoins offering smart contract blockchains. This cryptocurrency might be a good long-term investment, and you can expect about 100-200% profit if you make an investment now.
Disclaimer: The opinion expressed here is not investment advice – it is provided for informational purposes only. It does not necessarily reflect the opinion of U.Today. Every investment and all trading involves risk, so you should always perform your own research prior to making decisions. We do not recommend investing money you cannot afford to lose.