With Nvidia, the world's leading GPU producer, being hit by a class-action lawsuit by a group of indignant miners, the future of cryptocurrency mining doesn't seem that bright (to put it softly). Nevertheless, Utoday reviews the best mining hardware for those who decided to enter the yo-yo market.
A perfect buying opportunity?
Unless you have free electricity or plan to heat your apartment with GPUs whirring in the background, there is very little incentive to continue mining – Bitcoin price dramatically plunged by 80 percent in 2018. Along with BTC, the prices of mining hardware caught up with the trend. For example, you can now buy GIGABYTE's Radeon RX 570 4 GB for only $183.98 (a world of difference from its hefty $600 price tag). As U.Today reported earlier, GPUs are currently being sold at embarrassingly low prices worldwide.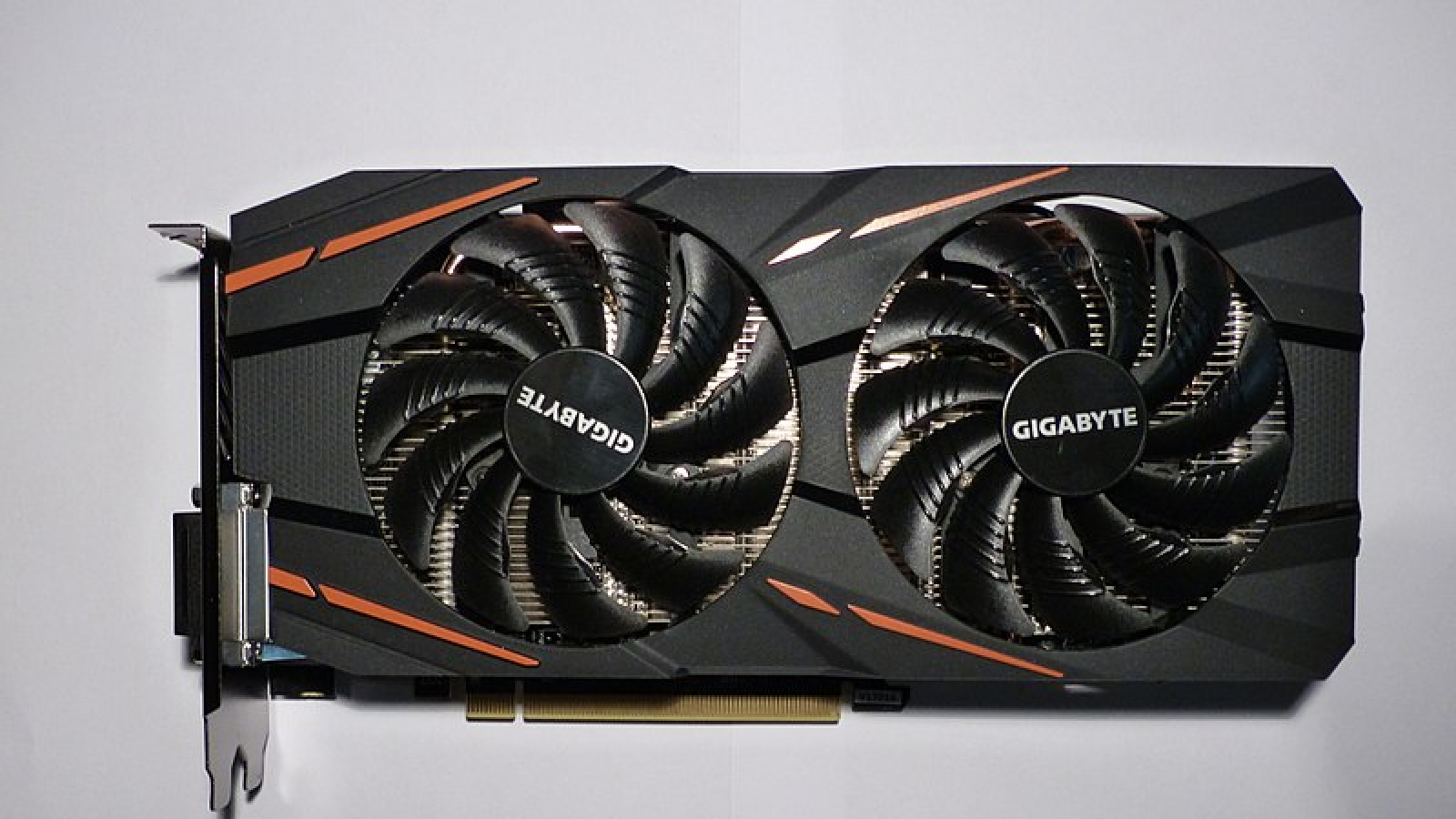 Bitcoin Farms - The Ready Solutions for Mining
These complexes are not cheap, but already fully equipped with compatible elements, customized and ready to go. Consider it as the most popular and exciting solutions for BTC mining.
CoinTerra TerraMiner IV
CoinTerra's TerraMiner IV is a Bitcoin earnings machine with the following features:
ASIC-equipped water cooling.
Delivered with 4U add-on with power supply.
Equipped with 4 ASIC chips, each of which delivers up to 500GH/s, which means that the total power of TerraMiner IV is 2TH/s.
At the moment, it is quite difficult to earn Bitcoin, and this system allows you to mine up to 1.1 coins per day. CoinTerra also says that TerraMiner IV is effective in terms of energy consumption, although these statements are not yet supported by evidence.
Hashfast Sierra
Sierra from Hashfast is a machine with water cooling for BTC mining, based on Golden Nonce ASIC chips. The hardware is built into a 4U rack housing, and is delivered with two built-in Seasonic power supplies.
Specifications:
The nominal rate of 1.2TH/s, which gives about 0.66 BTC per day.
Does not have a built-in controller, so you have to connect the machine to the main control point via USB; it can be anything with the installed CGminer software.
A quick look at types of mining hardware
CPU. Fun fact: the first-ever block of Bitcoin ('Genesis Block') was mined by Satoshi himself on his own PC. Early Bitcoin adopters could mine the first cryptocurrency on their own computer! Pentium4 PC could mine up to 100 BTC in 2010.

GPU. As the mining space was getting more competitive, the code that allowed using graphics cards for mining was introduced on Sept. 18, 2010.

ASIC. The bloodbath began in 2013 when ASICs, specific chips for mining Bitcoin, were introduced. They started greatly outperforming GPUs and FGPAs (the latter never caught up with miners).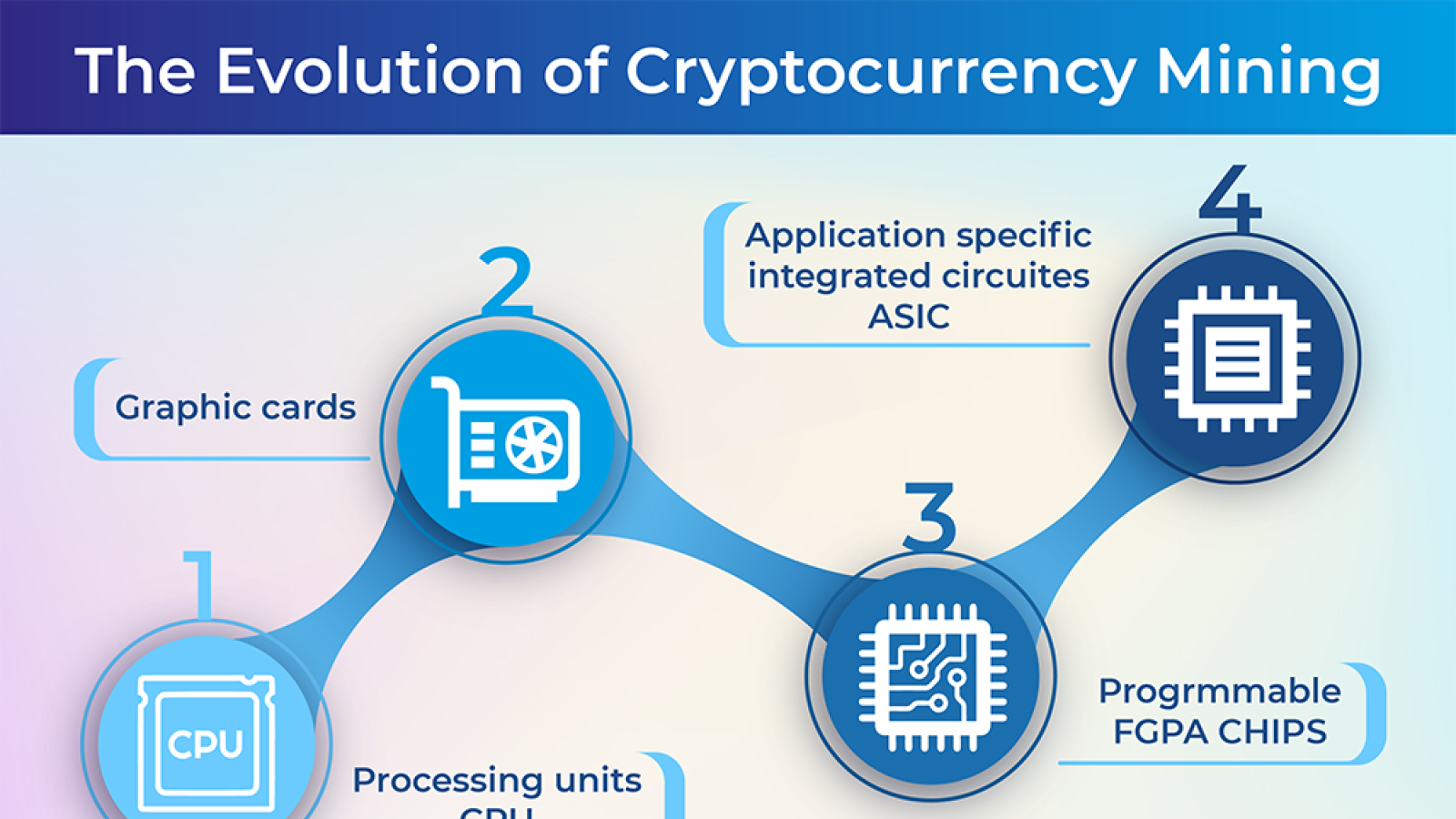 Bitcoin mining – yay or nay?
Bitcoin, despite the sharp profitability drop, remains the king of crypto, and the global mining industry that generates billions of dollars is not going anywhere. If you want to purchase a perfect cryptocurrency miner, here a few suggestions that might come in handy:
Innosilicon T3. This is one of the most powerful miners on the market with a whopping 43 TH/s hashrate. The first batch is expected to be delivered to buyers as soon as in January 2019.

GMO miner B3. B3, which was released in November 2018, is yet another juggernaut on the list with 33Th/s of hashing power. However, GMO recently called it quits with its mining business, and for a good reason – B3 is one of the worst miners by profitability (you would actually start losing $4.52 per day when running this miner).

Ebit E11+. By offering 37 TH/s of hashing power, this miner easily stands out among its competitors. Given that Bitcoin price currently stands at $3,818, it can offer miners a $2.65 payout (well, at least it's profitable!).

Antminer S9 ('oldie-but-goodie'). Antminer S9 has acquired the legendary status in the ASIC space due to its immense popularity. Currently, 2016 fails to generate any profit, but Bitmain is not there to cede ground to a slew of competitors that easily – the Beijing-based behemoth presented its next-generation Bitmain S15/ T15 miners back in September.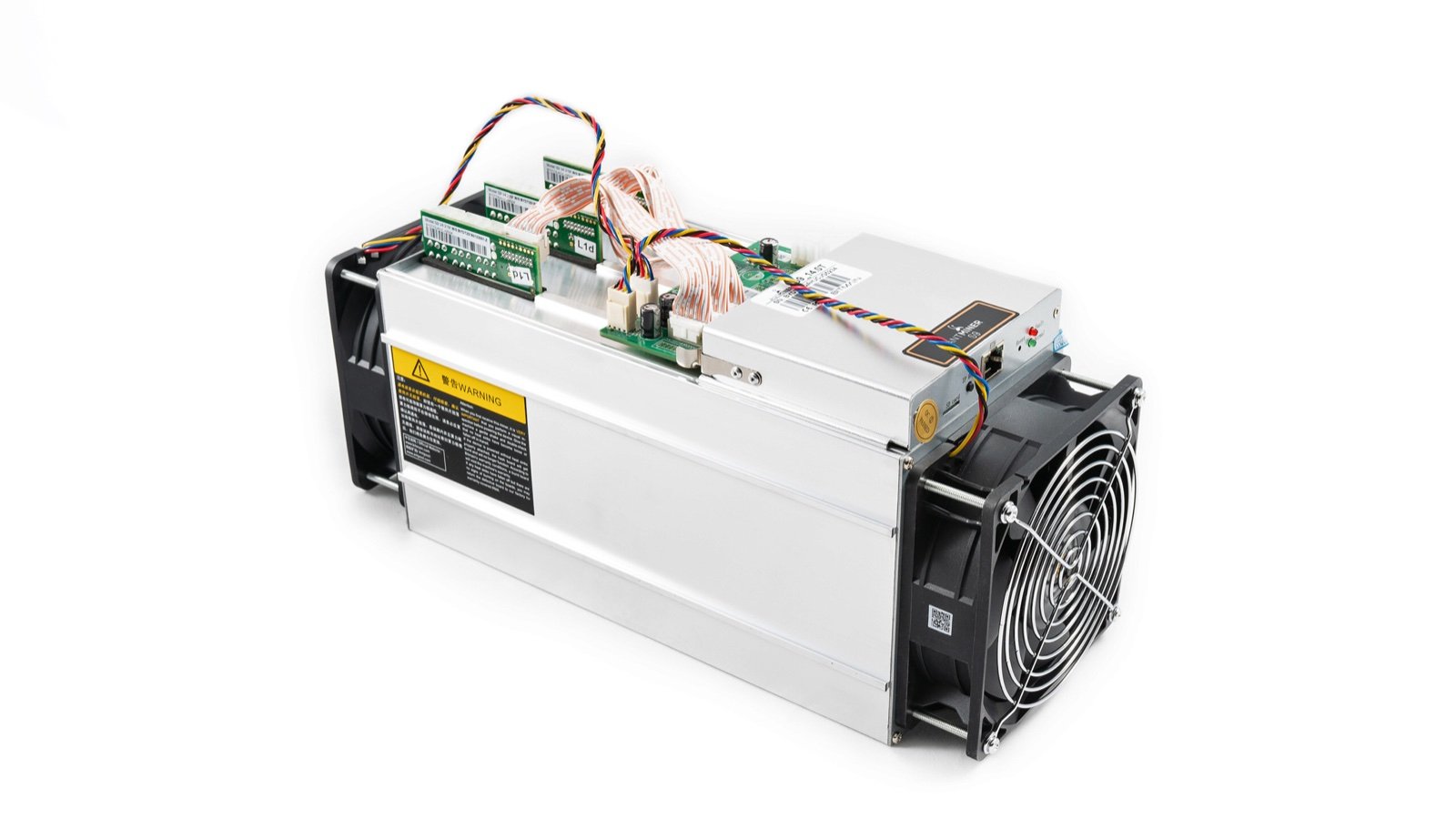 Ethereum mining hardware options
In November, technology firm Susquehanna revealed that the mining profitability of a GPU mining rig plunged to zero. Bitmain also brought new things to the table by introducing E3 ASIC, the first ASIC that is specifically designed for mining Ethereum). Subsequently, the fact that the Beijing-based behemoth set its eye on Ethereum became a matter of concern for many community members given Bitmain's near-monopoly status.

When comparing GPUs to ASICs, it is worth mentioning that graphics cards have a sizeable advantage when it comes to depreciation. As mentioned above, ASICs are specifically designed for mining a given cryptocurrency, which means that a spike in mining difficulty could make the likes of E3 obsolete.
Mining ZenCash, Zcash, and other Equihash-based coins
Back in July, Zcash (ZEC) became the most profitable cryptocurrency to mine, showing 400 percent better results than Bitcoin and other PoW-based currencies. Miners could generate an $8,000 ROI with Antminer Z9 mini in two years.

ASICminer Zeon 180K is yet another beast on the market that could mine up to 10 ZCash per day with hashrate of about 180ksol/s. Moreover, this is the first water-cooled miner that went into the mainstream, which means that you can barely hear it working (just keep an eye on that tank reservoir!). At the time of writing this article, it remains the second most profitable miner on the market.

Yes, this unicorn comes at an insane price – $20,000. Hence, many speculate that it would be more efficient to simply fork out this money on several Bitmain Antminer Z9s. One of the reasons why anyone would want to buy ASICminer Zeon 180K, which will most likely stay with you forever, is to do their part in disrupting Bitmain's monopoly.
Decred or SiaCoin? Meet the mining juggernauts
MicroBT Whatsminer D1. This is one of the most powerful ASIC miners, which offers an eye-popping 48Th/s. It's based on the Blake256R14 algorithm, which means that Decred (DCR) is the only currency you can mine with that hardware.
Taking into account the average price of electricity ($0.12 KWh per hour), it's one of the very few ASICs that remain profitable during the prolonging crypto winter. At the time of writing this article, it could make $10.31 per day.

Obelisk SC1, a $4,000 miner that is specifically designed for mining Siacoin (SC), is the most profitable miner as of now: it could generate up to $20.69 on a daily basis!
Mining on FPGA - a profitable novelty device of 2019
FPGA (Field-Programmable Gate Array) is a programmable logic integrated circuit. Its main difference is the incredible machine logic adaptability and flexibility for any mining algorithm. The firmware (bitstream) is uploaded into the device and starts performing complex computational operations.
For a long time, an unsolvable problem existed - the default cooling system of FPGA boards isn't designed to work in 24/7 mode under 100% processor load. This is the mode a mining equipment should operate in most of the time. However, with the advent of immersion cooling systems, it became possible not only to ensure stable FPGA cooling but also to overclock them by 20%+ of the stock performance.
Fire up your CPU to mine altcoins!
CPU Bitcoin mining stopped being relevant in 2010, but there are still plenty of coins you can simply mine on your laptop. That essentially explains why XMR is the most popular coin with cryptojackers who stealthily install mining software on other computers.

NB! It's not the best idea to mine Monero with your laptop (even if it has a top-notch Intel Core i7 9700K) given that they have a tendency to overheat.

AEON is one of the most CPU-friendly coins due to its CryptoNight-light PoW algorithm. Aeon usually mines 3x of XMR.

While Bitmain, the Beijing-based ASIC producer is struggling to hype up its IPO, CPUs are on the verge of making a comeback. The VerusHash 2.0 algorithm, which was introduced on Dec. 21, is supposed to be the fastest CPU mining algorithm in the world, according to the team's blog post.
Here's how you can mine crypto with your smartphone
There are many coins that can be simply mined with the help of your phone. Case in point: Electroneum.
Electroneum (ETN) is a cryptocurrency that was launched in September 2017. Electroneum also helps its users to escape the ASIC hegemony with the help of the above-mentioned Cryptonite-light algorithm. The modus operandi is extremely simple – you have to download an Android app to start mining crypto.
It's worth mentioning that some of the reviews are not particularly flattering with users calling the project an outright scam. The plethora of fraudulent apps that allegedly let users mine cryptocurrencies even forced Google to ban all mining apps from its Play Store.

Of course, it's not the best option to use your smartphone for Bitcoin mining – it would take months to generate a tiny fraction of 1 BTC. However, back in 2017, C-Lab, an engineering team from Samsung, managed to come up with a creative way to utilize old Galaxy S5s by building a full-fledged mining rig.
The bottom line
As you can see, the cryptocurrency mining market is saturated with all types of hardware – from your old smartphone to super-powerful ASIC miners that cost up to $20,000. It just goes to show you that everyone can dip their toes in that nascent industry even during the crypto rout.
It is also worth mentioning that the best option for cryptocurrency in 2019 is cloud mining because it pays off faster, is easier to learn (does not require any technical knowledge on connecting and configuring) and is more stable. Power is always available to you; there is no such situation when the equipment fails; you rent exactly power, not hardware.
Utoday wishes you safe and profitable mining!