The hype around cryptocurrencies is going on, and people continue mining coins: the number of miners around the world exceeds millions and that means that software producers come up with great solutions tailored specifically for mining. While obtaining BTC is becoming extremely hardly, ETH can still be easily mined on one's own, or in pools. Want to jump in the flying bandwagon? Check out our list of the best Ethereum mining software 2017 and 2018.
Before we start...
Let's define what Ethereum mining software is. This is the program that connects mining hardware to the Ethereum network and the mining pool– without it, you won't be able to exploit the hardware and load money on your wallet.
Prior to choosing the best Ethereum mining software, you will need to obtain the following:
Ethereum GPU (mining software you'll select later should be compatible with the devices you get).

Ethereum wallet. This is where the payouts will be sent. If you need an exceptional level of security, get a hardware wallet.

Mining pool. This is a better option for individual miners because you can share the hash rate and get payouts more frequently, not only when you find a block.
1. Claymore
Want the most efficient software for mining Ethereum? Consider Claymore's dual Ethereum miner that allows for mining another similar algorithm cryptocurrency without hurting the hash rate. Besides, you can sell other earned coins for Ethereum, if you don't need them. Thus, with Claymore, you can mine:
• Pascal
• Decred
• Lbry
• Siacoin.
Don't worry, your mining speed won't be affected. Keep in mind that mining of a single coin is charged by one percent, while dual mining goes for a two percent fee. This is versatile Ethereum mining software: Windows 10 and Linux are supported. Most of the time, no issues arise (errors usually appear when the settings are incorrect).
As for the key features, we should also mention supports failover and a great statistics tool. All detailed mining information is displayed: you can see the hash rate of your card, monitor and control a broad spectrum of customization options (temperature, overclocking, GPU selection).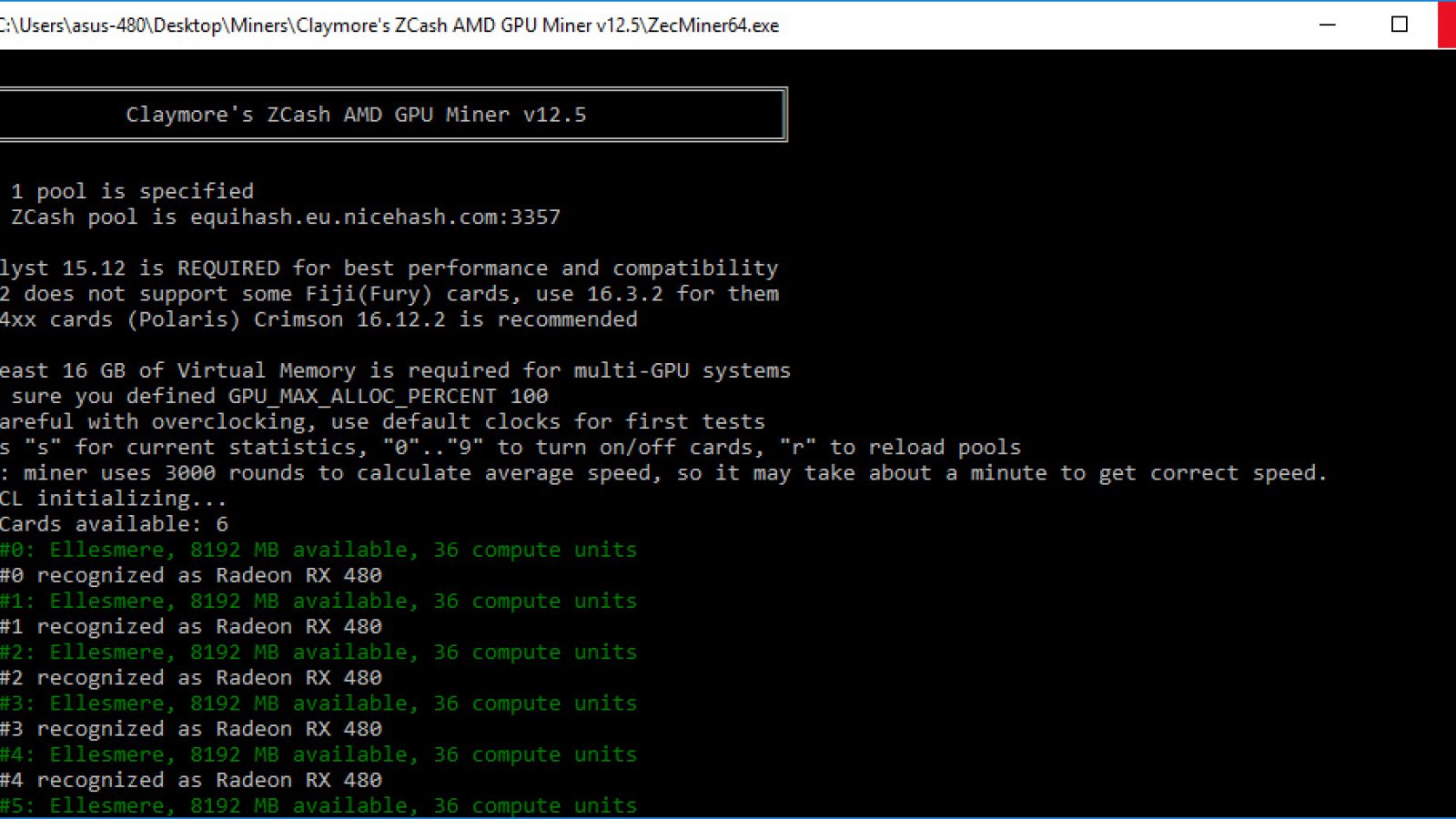 2. CGMiner
This mining software for Ethereum has been introduced six years ago and written in C++, which means it's highly compatible with most platforms. The program works via a simple command interface and can work with multiple devices and mining pools. Although CGMiner is designed as Ethereum mining pool software, you can use any GPUs connected to your machine.
What makes this variant exceptionally good for beginners is the fact that you just need to enter the URL, username and password, select a mining pool, and your hardware will be defined automatically. Despite the fact that you have to work with the command line, the user interface is intuitive, and the commands to specify settings are simple.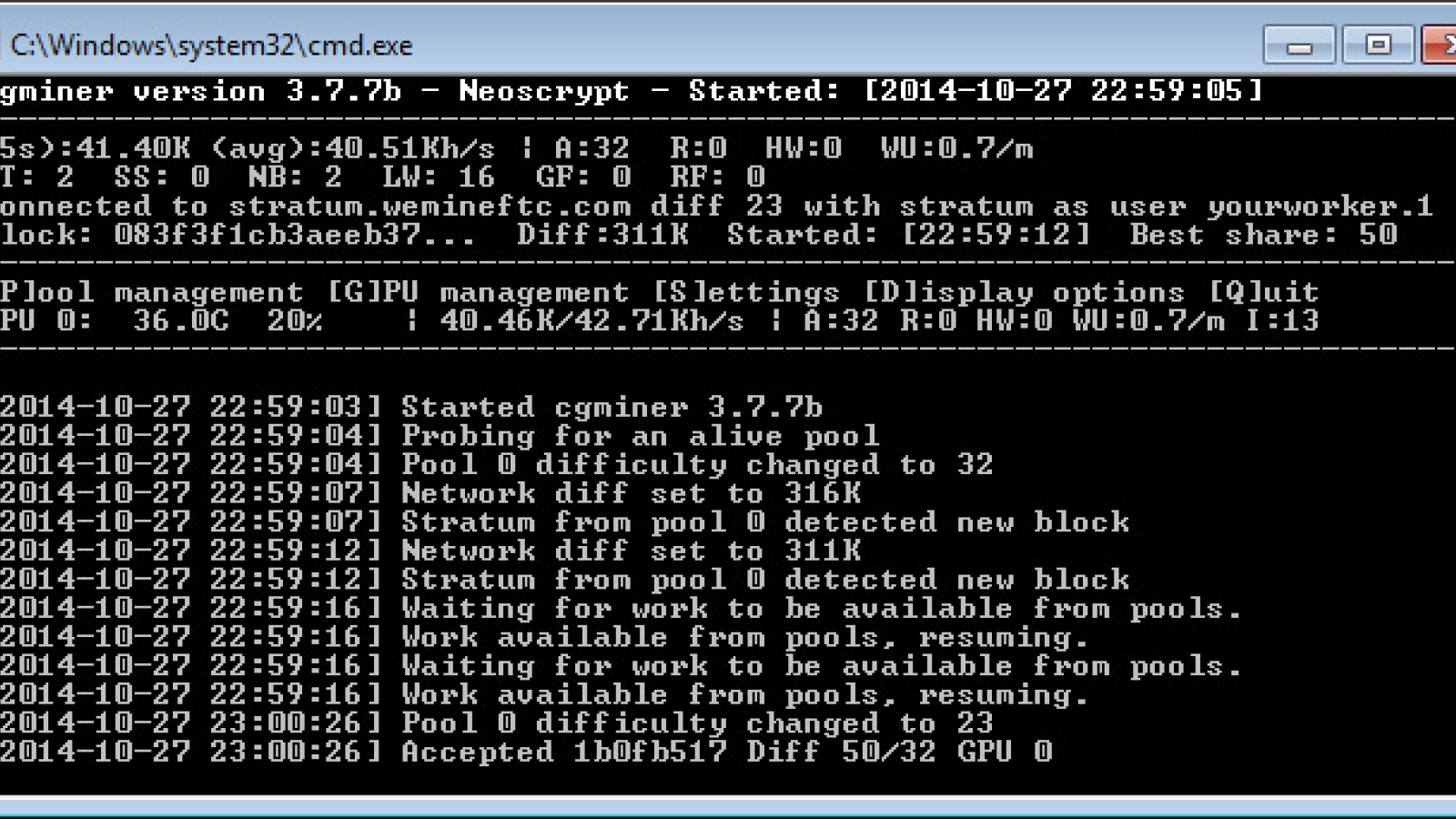 3. Minergate
Do you own a Mac? Then Minergate is the best mining software for Ethereum in your case. The program allows for easily switching to various cryptocurrencies, and will inform you which ones are the most profitable at the moment. The dev fee varies from one percent to 1.5 percent depending on the coin mined. At the moment, users can mine ETH, BTC, Ethereum Classic, Dash, Monero, Zcash, Litecoin and a few less popular coins.

card
Authorization is simple: you just need to specify your login and password. The interface isn't complicated, and Mintergate supports several languages (English, Chinese, Italian, Russian, Spanish, German, Czech and others).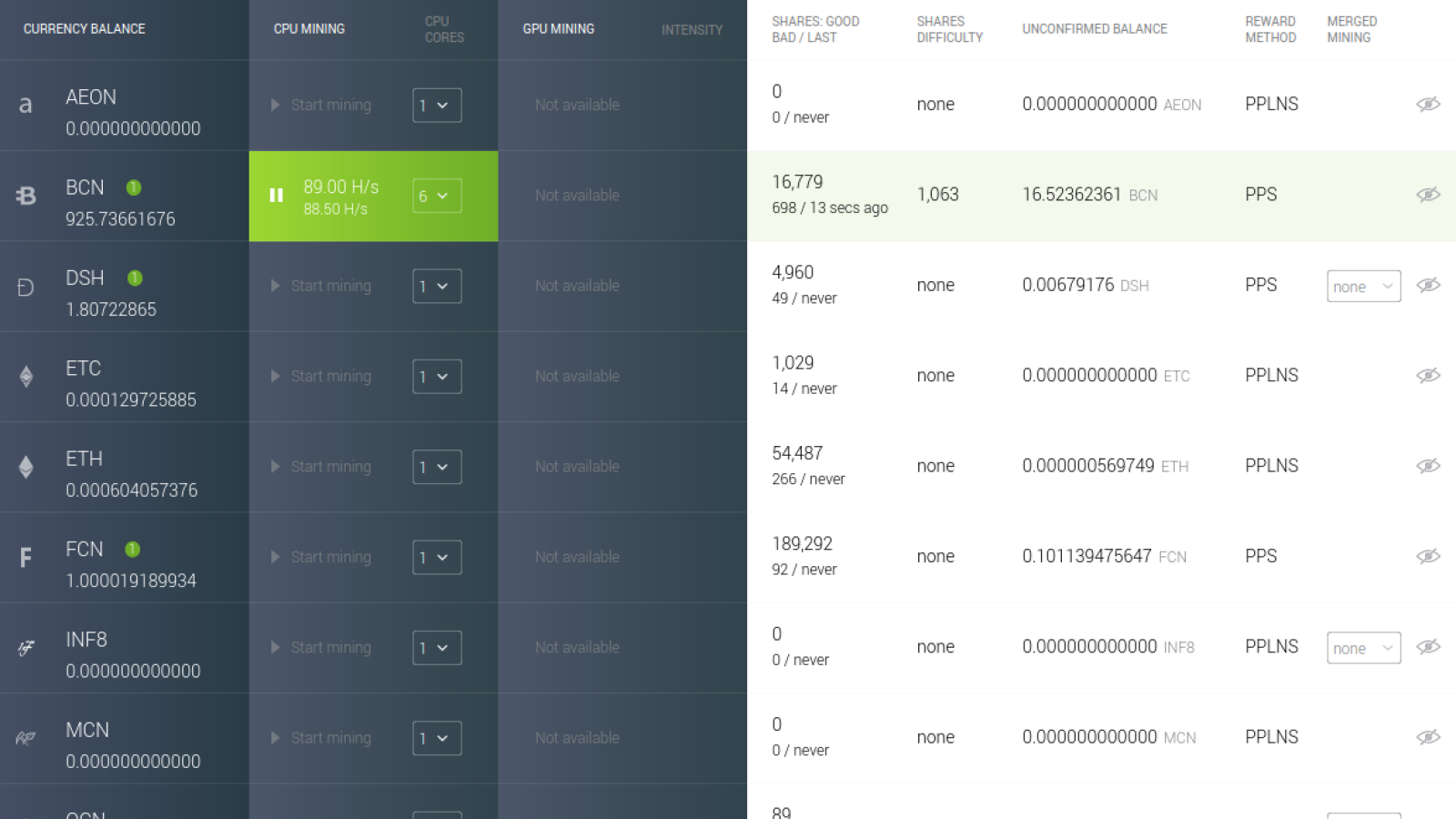 4. Ethminer
As you can guess by its name, this is a specifically designed Ethereum mining software (Windows, Mac, and Linux are supported). Of course, you need to install the corresponding software version on your device. By the way, if you need Ethereum classic mining software, Ethminer is exactly the thing: it allows you to obtain all coins based on the Ethash algorithm, such as:
Pirl

Musicoin

Metaverse

Ellaism

Expanse

and others.
Just like many other software options around, Ethminer gets a one percent dev fee, which is quite fair. Updates are released every few weeks, and the GitHub repository offers users such features as OpenCL mining, farm failover, stratum mining without proxy, and so much more.
Please, note that this software is mostly designed for Nvidia graphics cards– it may work inappropriately with other hardware brands.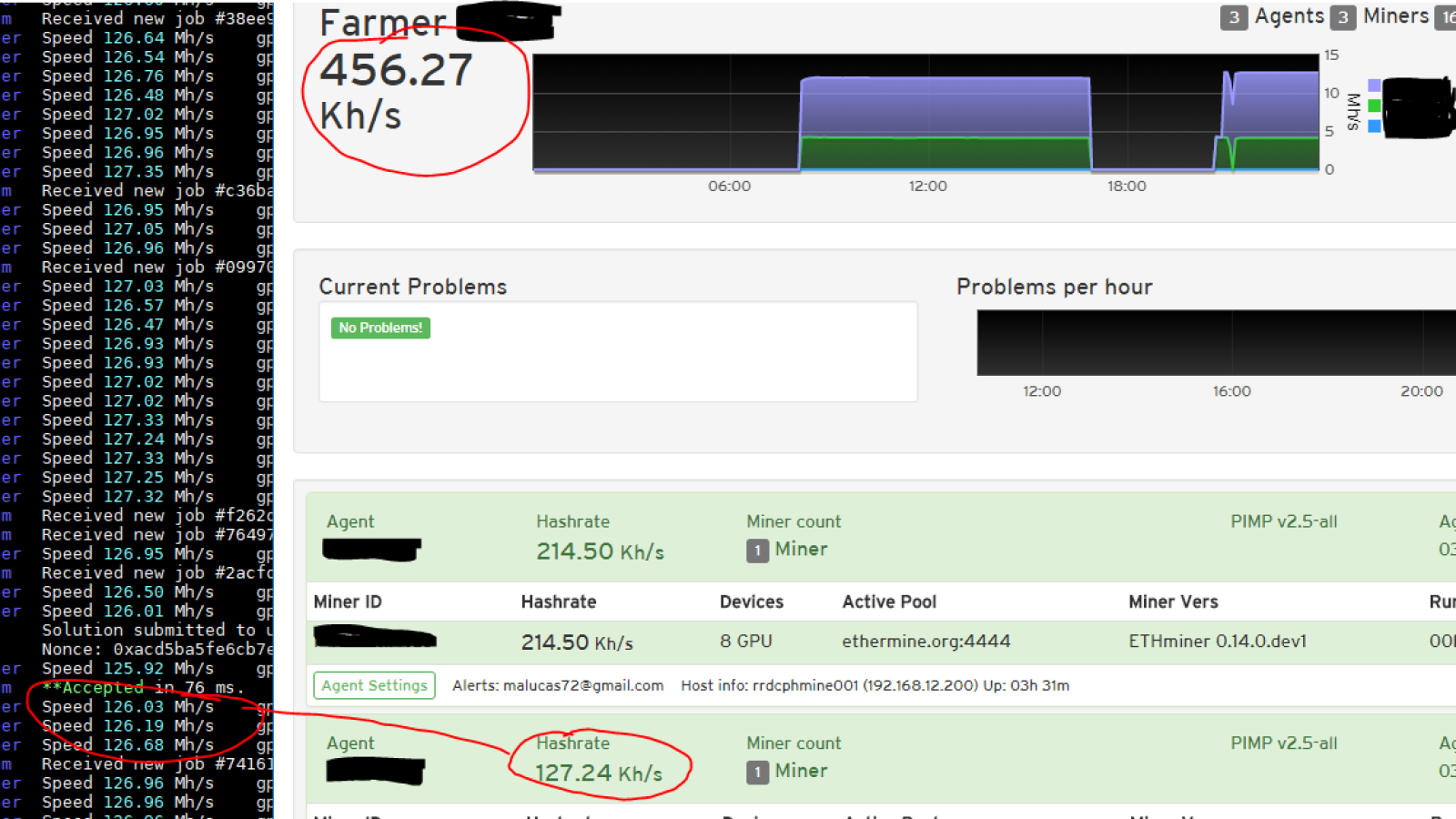 5. Geth
This solution was developed by Ethereum team themselves and is considered to be the original ETH miner. Therefore, it's safe and reliable: you can earn ETH mining alone, and they provide a wallet. GETH allows for transferring funds between addresses, creating contracts, and viewing the history of blocks. The software is compatible with Windows, Linux and iOS.
When it comes to mining software, Ethereum team's proprietary solution seems to be the safest option so far, even though you can only mine Ethereum with it. The developers keep updating releases and eliminating bugs continuously.

card
Comparison
Cannot decide with which Ethereum software mining will be easier for you? Let's make a shortlist of their pros and cons.
Pros

Cons

Claymore

Has a dual mining feature

Cost-efficient and strong.

2% fee is charged for mining two different coins.

CGMiner

Cross-platform and compatible with different OS

Intuitive interface.

Hard to install on Windows, and Windows 10 tries to block it.

Convenient multi-language interface

Easy navigation.

Cloud mining option is useless, and investments may not be paid off at all.

Ethminer

Can be used to mine other Ethash algorithm coins.

Designed for Nvidia GPUs;

Displays errors msvcr120.dll and an internal driver error that cannot be solved.

GETH

Safe and reliable.

Suitable for Ethereum only
Bottom line
The software options mentioned above are considered to be among the best ones according to users. Please, don't forget that the efficiency of mining also depends on the quality of hardware you use and mining pools you work in. Also, keep in mind that there's no such thing as free Ethereum mining software: almost all pools get at least a one percent developer fee.