Cryptocurrency exchange Gate.io confirmed that a successful 51% attack on ETC indeed happened and that it resulted in a loss of approximately 40K ETC, the equivalent of roughly $184,000 at the time.
Gate.io publicly stated they will cover the loss entirely, so their clients won't be affected. They have also raised the confirmation number to 500, implemented a new 51% attack detection and urged ETC devs to build a new consensus mechanism to better protect the network against this type of attack.
As it was expected, Ethereum Classic's price is going south, but then again, most coins are headed that way so maybe the 51% attack is not the main culprit.
Chart Analysis – ETC/USD
On Jan. 6, Ethereum Classic made a final attempt to break the resistance at $5.63, but failed and started to drop sharply, now trading at 4.55 against the US Dollar, having shed 12.50% in the last 7 days.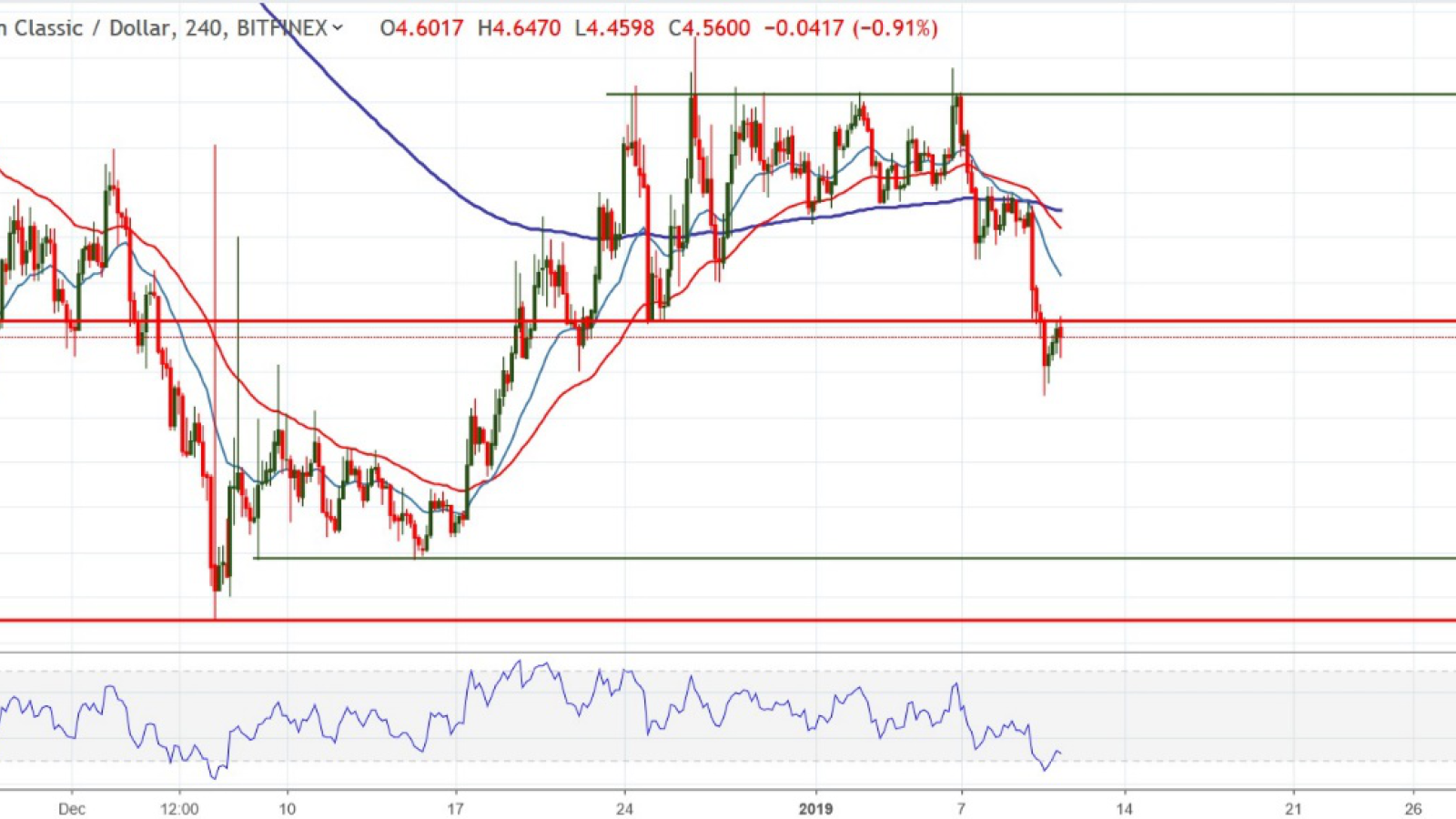 The major support at 4.63 was recently broken and it is currently being re-tested from below, which is a pattern seen often after a break. If the price will be rejected lower from here, the level will turn into resistance and the break will be confirmed, which means we will probably see an extended period of downside price action.
The RSI is oversold and the last few candles show long wicks in their lower part, suggesting there's a small trace of bullish pressure, but probably not enough to offset the selling pressure.
Support zone: 4.00 as psychological level, followed by 3.57
Resistance zone: 4.63 (potential resistance) and the moving averages
Most likely scenario: drop into 4.00 area
Alternate scenario: timid rally based on the oversold position of the RSI