Choose an EOS Wallet
EOS doesn't have its own wallet, so you have to look for third-party solutions. In order to store EOS tokens, you have to look for any wallet that is ERC20-compliant. However, pay attention to the fact that these tokens will be moved from the Ethereum blockchain to the new EOS blockchain which is expected to launch on June 2. EOS investors were to register their Ethereum addresses in order to transfer tokens to the new blockchain. Anyway, let us find out what the most suitable EOS storing option. There are desktop wallets, hardware wallets, web wallets and even mobile wallets.
Desktop Wallets
Jaxx is the most obvious choice if you prefer desktop wallets. It is a user-friendly wallet that is available on multiple platforms. Furthermore, it can be installed as a simple Google Chrome extension. The ShapeShift feature Jaxx provides a detailed guide for EOS tokens holders on how to transfer their crypto to the brand-new blockchain in July. However, Jaxx has some major security drawbacks like the absence of TFA. The same applies to Jaxx's main alternative Exodus, but it still offers more privacy since the user can fully control his or her private keys. It should be mentioned that basically any desktop wallet is subjected to phishing attacks, so those who are looking for an additional layer of security may consider other storing options.
Hardware Wallets
Hardware wallets do not require internet access for storing tokens. Trezor, KeepKey and Ledger Nano S are currently the most popular hardware wallets on the market that are compatible with numerous cryptocurrencies including EOS tokens. However, pay attention to the fact that EOS tokens (like the majority of other ERC20 tokens) can only be managed with the help of MyEtherWallet, a reputable online wallet. MyEtherWallet is used for establishing a connection between your computer and the device for conducting a transaction. It doesn't have access to your private keys or any personal information. Furthermore, each transaction has to be confirmed on your device.
Web Wallets
The aforementioned MyEtherWallet is probably the only reasonable solution for storing your ERC20 tokens when it comes to online wallets. MyEtherWallet is an open-source wallet that can be run on a computer without the need to connect to a server. Without a doubt, this is a major advantage because it makes storing cryptocurrency significantly safer since the wallet can function even without an Internet connection.
Mobile Wallets
Twitter CEO Jack Dorsey has recently shocked the online community by saying that he does not even own a computer. If you are a smartphone guy, you may consider downloading a mobile app that serves as a crypto wallet. Jaxx mobile app, which is available for Android and iOS devices, would be a perfect solution for a beginner.
Pick an EOS Exchange Platform
EOS is a cryptocurrency with the fifth biggest market cap on the market (only behind Bitcoin, Ethereum, Ripple and Bitcoin Cash). The majority of reputable exchange services allow trading EOS tokens, so your choice is unlimited. Some of the most popular exchanges are listed below.
Binance
Binance is a relatively young exchange which appeared on the market in 2017. As of now, it is a widely known exchange service which supports a lot of altcoins along with Bitcoin. One of major downsides of of this exchange is that funding method are strictly limited to cryptocurrencies. Binance allows depositing any available cryptocurrencies, but fiat money is not accepted here.
Kraken
Another leading cryptocurrency exchange is called Kraken. Unlike Binance, it supports deposits in various fiat currencies offering its users more flexibility. It is also important to mention that Kraken is considered to be a low-fee exchange. Kraken suffered from numerous outages during Bitcoin's unprecedented rise in December. Furthermore, the service may be routinely down during intense trading hours.
HitBTC
HitBTC is a European exchange service that also supports a vast amount of altcoins. When it comes to funding methods, you can deposit fiat money, buy you can choose either euros or dollars. Some critics claim that HitBTC does not provide enough openness for the traders contrary to what HitBTC's creators are saying. HitBTC is not subjected to any regulations, and that partially explains why trading on HitBTC is prohibited in many counties.
Shapeshift
ShapeShift is a perfect choice for those who want to remain completely anonymous, because no personal data is required here. This exchange platform also features a big amount of trading pairs. However, complete anonymity comes with a price in the form of high transaction fees.
Bithumb
Bithumb is the biggest trading platform on the South Korean market that added EOS to its list of digital assets in December, 2017. It is worth mentioning that only South Korean won is accepted here, so it might not be suitable for foreigners. Bithumb is specifically designed for beginners, so there are no advanced trading instruments for crypto enthusiasts.
Bitfinex
Bitfinex is a rather controversial trading platform that dominated the news cycle in 2016 after a huge hack that resulted in more than $70 million stolen from users' accounts. This exchange service is particularly remarkable because it features a rare EOS/USD trading pair. Unlike Bithumb, it is not a user-friendly platform: novice users without extensive experience in trading will be rather baffled by its complex interface.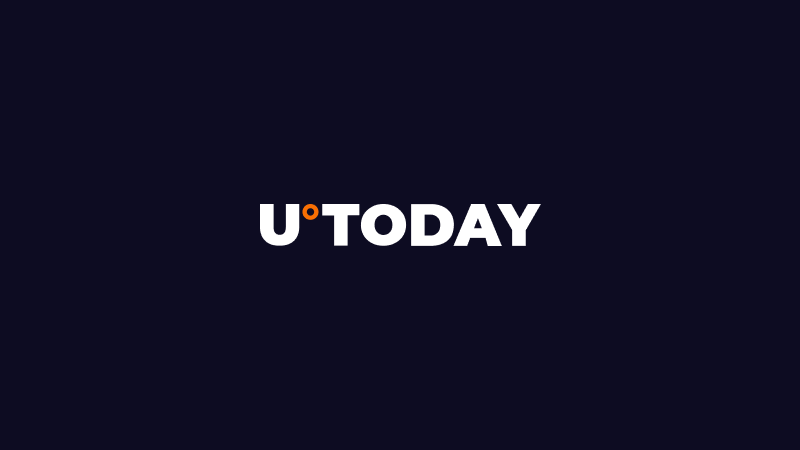 Purchasing EOS with Cash
It is impossible to buy EOS with paper money. For example, LocalBitcoins allows you to find a seller in your region and make a deal, but it's not the case with EOS tokens. The situation is expected to change in the nearest future as the EOS blockchain is expected to be launched on June 2. If it is vital for you to buy EOS tokens with cash, you can always buy Bitcoins with the help of localbitcoins.com and then use any of the aforementioned exchange services to purchase EOS.
Purchasing EOS with Debit Card
There aren't many exchange platforms out there that let you purchase any cryptocurrency with your debit card. You can purchase BTC or ETH via Coinbase, and then send the money to any other exchange that is compatible with EOS coins. You can also instantly trade BTC or ETH for EOS coins with the help of any mediator (for example, Changelly).
Purchasing EOS with PayPal
Similarly to the previous case, you aren't able to directly purchase EOS with PayPal. You only have to buy another cryptocurrency and then trade it for EOS tokens, but there are very few exchanges that accept PayPal. Using P2P marketplaces like LocalBitcoins and Paxful is another reasonable option. As soon as Bitcoins are deposited to your escrow wallet, you can exchange them for the cryptocurrency of your choice. You can also use VirWoX, but it is a rather expensive and inconvenient process, because you will have to buy Lindens with fiat money before getting Bitcoins that can be eventually traded for EOS tokens.
Send EOS Tokens to Your Wallet
Leaving your money on exchanges is not a good idea, since they can be easily stolen if a security breach happens. The majority of exchanges offer very little transparency, so you should also be cautious about the possibility of insolvency. Always send EOS tokens to a cold or at least a semi-cold wallet, especially when big amounts of money are involved.