Despite the perceived bearish slump in the broader crypto ecosystem today, Fetch.AI (FET) is standing tall. According to data from CoinMarketCap, the digital currency is up by 24.47% at the time of writing to $0.4196. Per its current price action, the AI-focused protocol is up by more than 49% in the week-to-date (WTD) period.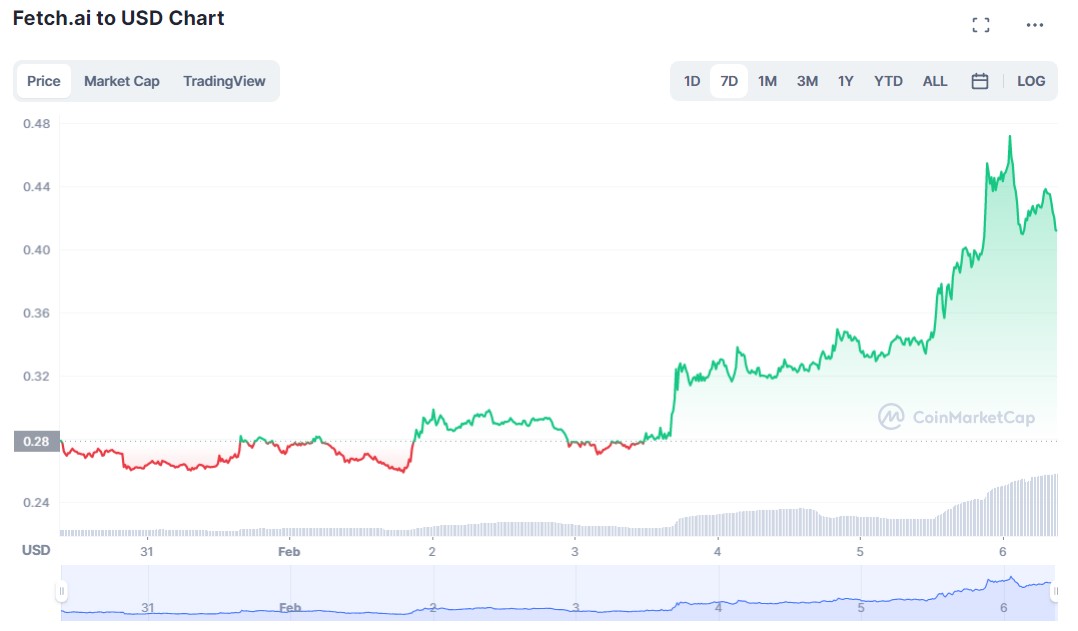 That Fetch.AI is leading the altcoin momentum today does not really come as a surprise. It complements the fact that digital currency is known to have a high volatility that is often positively skewed, and it recorded a unique milestone that is helping to drive current sentiment.
Fetch.AI recently revealed its weekly roundup, in which it said it recorded more than five million transactions on its mainnet. This milestone is a significant one, as it shows more users are adopting and making use of its products, which also have a very positive impact on the FET token.
Fetch.AI is designed as a platform that democratizes access to AI technology with a permissionless network, upon which anyone can connect and access secure datasets by using autonomous AI to execute tasks that leverage its global network of data. With its scheduled upgrades thus far, the protocol seems to be living up to its potential.
Growing ecosystem publicity
Another key reason fueling the ongoing sentiment regarding the price of Fetch.AI is the growing publicity of its ecosystem.
As a revolutionary project, Fetch.AI has been committing time and resources to educate its community on the potential of the protocol. With a series of AMAs and Twitter Spaces sessions with its core experts, the protocol is striving to drive home the awareness and understanding of its tech and how to use its products.