The price of Liquity, LQTY, has risen by more than 40% since the beginning of the week, reaching $3.37 per token, its highest value in 12 months. The price action has made LQTY one of the most profitable crypto assets of recent days among the top 200 by market capitalization. One of the reasons for the renaissance of both Liquity and its native token, which have been off the radar for two years, could be the crisis in the stablecoin sector, when many big players turned their attention to the protocol.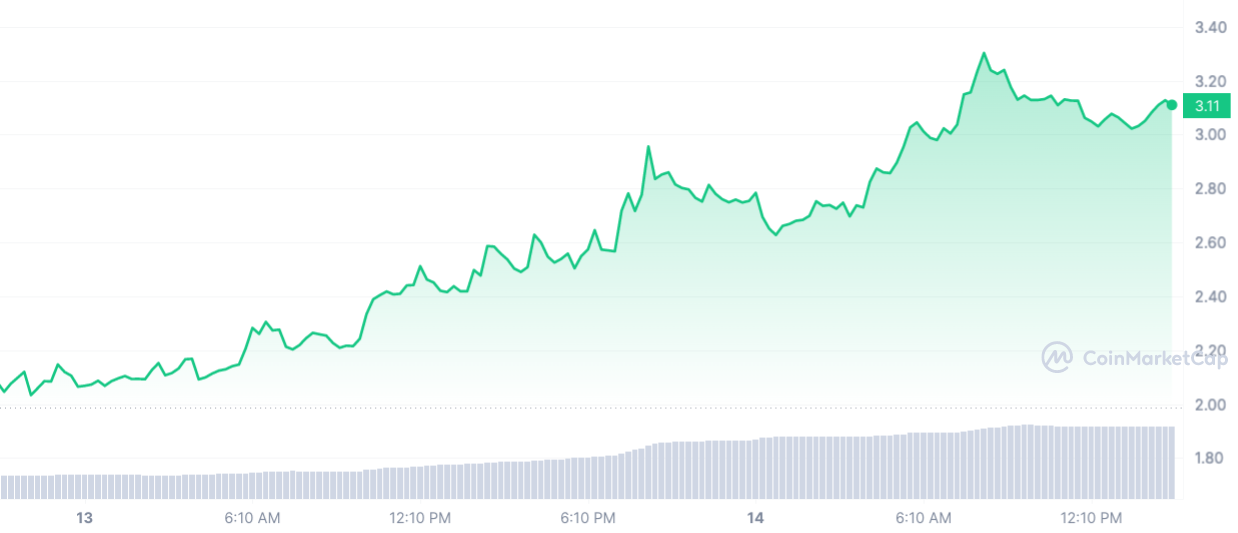 Among those big shots is global leading crypto exchange Binance, which has already managed to become the second largest holder of LQTY. As it turns out, the black-and-yellow exchange has managed to stack more than 11.5 million tokens in its wallets over the past four days, which equates to 11.5% of the total LQTY supply.
What is Liquity (LQTY) and LUSD?
As a reminder, Liquity is a decentralized borrowing protocol built on Ethereum (ETH) that uses its own stablecoin pegged to the dollar, LUSD. Users can receive interest-free loans in LUSD in exchange for collateral in ETH. LQTY, on the other hand, serves the function of paying commissions to the protocol and rewarding its contributors.
After first BUSD, then USDC, experienced problems and their position in the sector faltered, many began to seek a safe haven in LUSD, causing the stablecoin's capitalization to rise by 38.5% since the start of the year.