As of Dec. 7, 2018, EOS is in the sixth position in the top 100 cryptocurrencies by market capitalization based on the latest CoinMarketCap statistics, with a price at $1.69 and a change of -23.22% during past twenty-four hours. In this article we will focus on an EOS price prediction, more specifically a prediction for December.
The recent plunge of 10% makes any EOS price prediction​​ a challenging task. As always, any prediction is not investment advice but rather only a technical analysis with arguments to support it. Will EOS' price rise or fall in December 2018?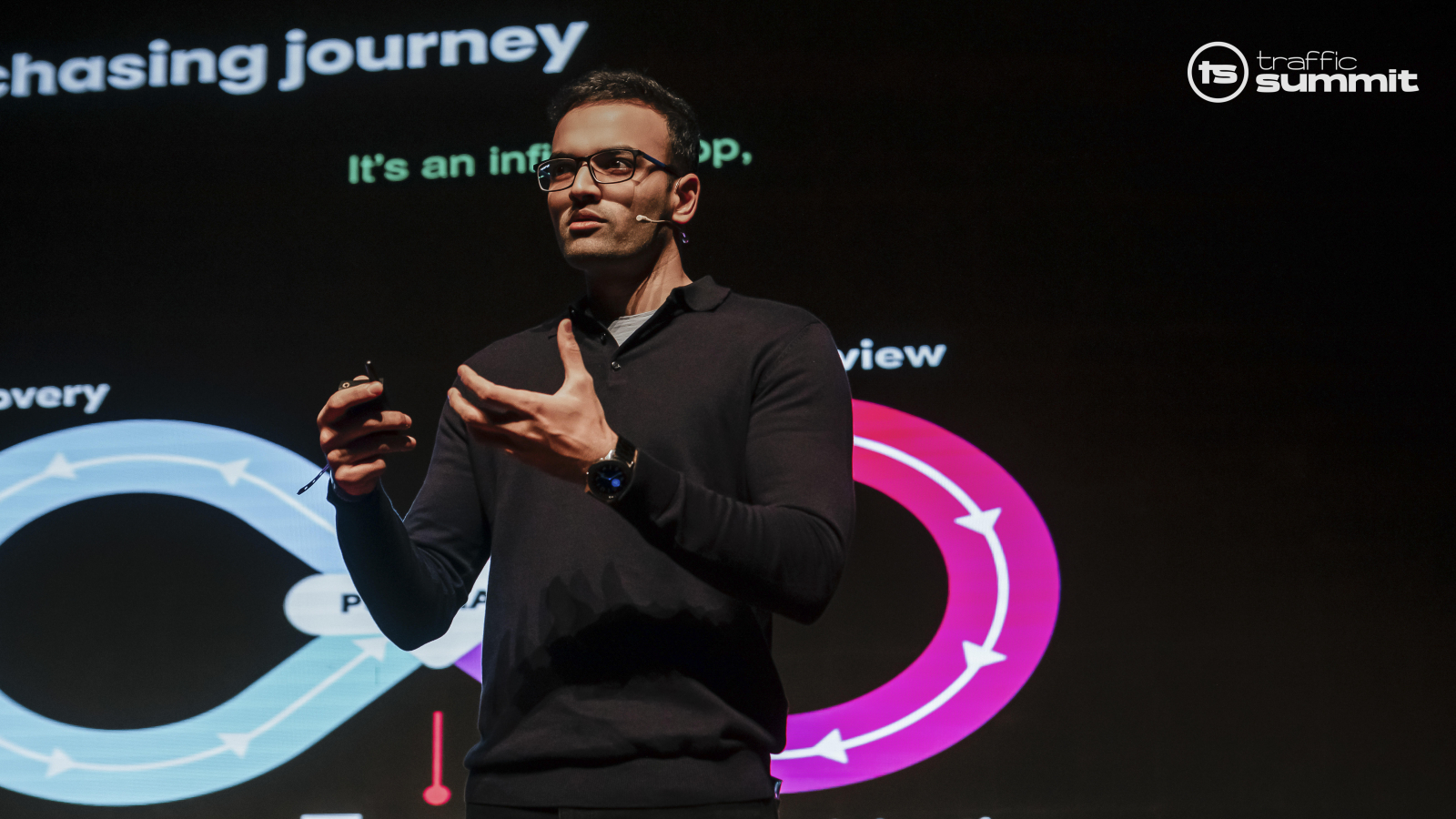 EOS price prediction December
The forecast by end of the calendar year of 2018 is around $37. Similarly, the five-year forecast is around $143. Thus, the total quantum of appreciation which can be attained is huge. Moreover, when you look at the platform itself, you will realize its scalability as well. It is easier for the companies to use this platform in order to create various applications. With the help of parallel execution, it becomes easy for the company to run multiple decentralized applications.
This EOS price prediction 2018 proves that EOS coin predictions are very hard to be accurate, and the use of historical data with a combination of linear and polynomial regression adds value and credibility, making more sophisticated attempts for an accurate EOS cryptocurrency price prediction. No one can, however, predict prices of cryptocurrencies with total certainty, thus it is crucial to understand that the following forecasts serve merely as a suggestion of possible price development and are not intended to be used as investment advice.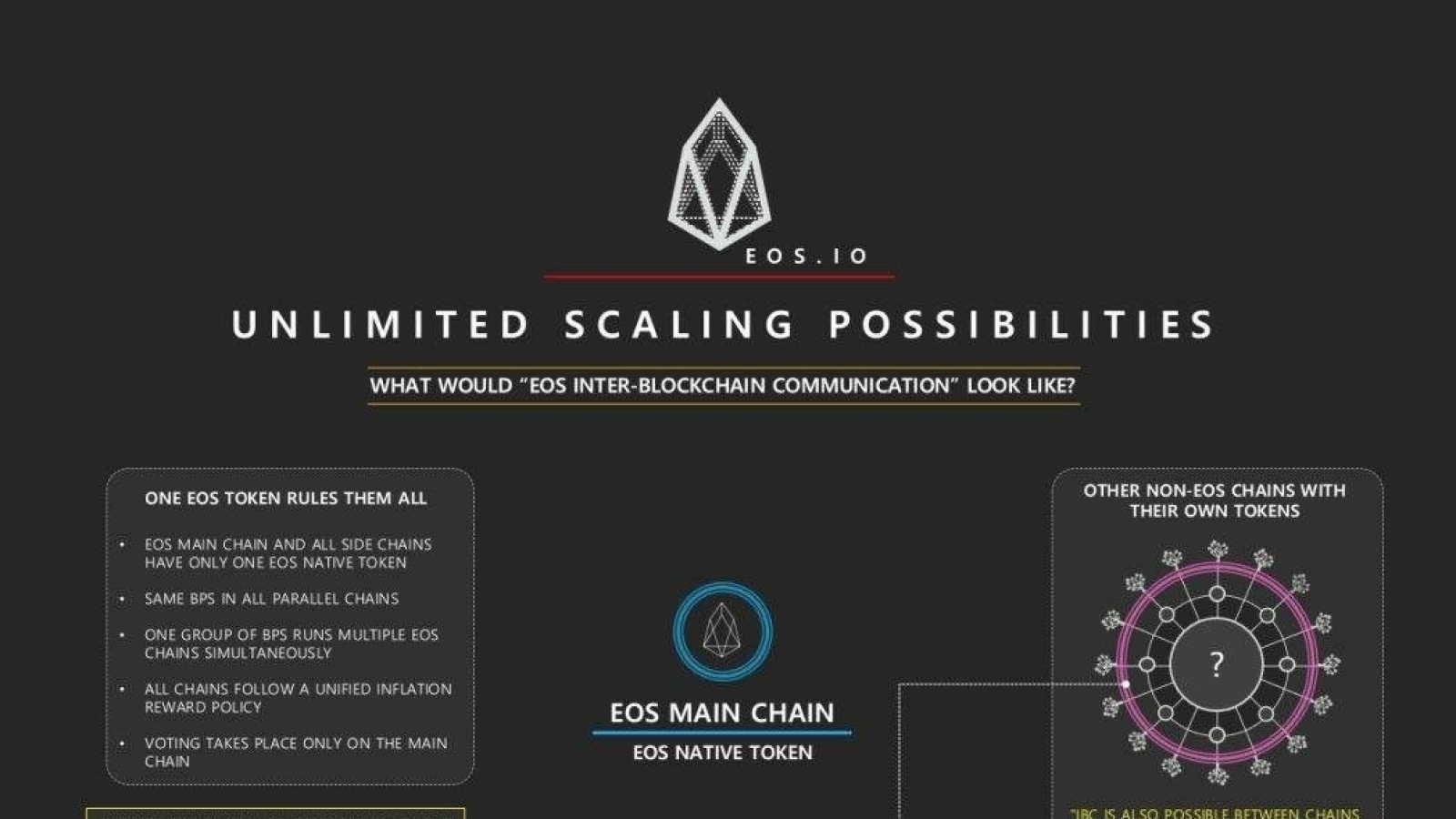 EOS price prediction end year
Some of the most important reasons why most cryptocurrencies fell significantly in November 2018, including EOS, were the following:
Bitcoin Cash Hard Fork

Regulatory Pressures and Global Pressures (trade tensions, central banks tightening up policies)
Fresh Investigation for the controversial Stablecoin; Did Tether (USDT) manipulate the Bitcoin (BTC) prices, as they had an impressive rally during last year?
Here are some opinions on the EOS forecast, which try to analyze the main question: is EOS a good investment? What are the key drivers for EOS future price and some EOS projections?
According to WalletInvestor, investing in EOS will turn out to be a favorable venture for investors, if they are willing to invest $100 for a period of 5 years, where the estimated revenue will reach roughly to around 811%. In 2023, it might reach $911. The 1-year forecast is $4.672 and 5-year forecast at $17.510, a large increase as the current price of EOS is $2.40.
EOS is going to be valued around $11 in December 2018. As the acceptance ratio becomes more, the value surges upward. EOS is more technologically advanced than Ethereum and Bitcoin, due to which its pace of growth is the highest compared to other cryptocurrencies.
Tone Vays, a Wall Street veteran, former VP at JP Morgan Chase, and well-known Bitcoin-focused technical analyst, thinks EOS will one day be worth $0, stating "EOS is a useless scam token of a centralized worthless platform. My price prediction is eventually zero as with nearly all other ICOs, scam tokens and useless projects."
It is always a good idea to be unbiased and present both optimistic and pessimistic opinions about EOS price prediction 2019, as EOS price predictions are just estimates based on personal and statistical trends. Any unpredictable fundamental and business factors such as regulation issues, tax issues or lack of liquidity and less than expected business adoption of the EOS coin over time will have an influence on any attempt to make an EOS prediction for 2018 and beyond.
Eos price prediction 2019
TradingBeasts estimates that in 201, EOS will have a minimum price of $7.90 and a maximum price of $16.14.

Coinswitch estimates It will take an upward rise in May and June, where the EOS price will reach $9.79 by the end of May 2019. In December, it will take a long plunge upwards to $26.07 from $15.67 in November.

Megacryptoprice's forecast is as follows; EOS Price In 1 Year EOS to USD predictions for 2019: the price $8.19 EOS will increase from $2.40 now to $8.19 in late 2019, and this is a +240.00% increase in EOS's current valuation.
The catalysts that will drive EOS are the pros and cons of the coin. What are some of EOS strengths and weaknesses? What will be supportive or not for coin price prediction in the future?
EOS advantages:
Parallel processing which enables higher transaction speeds and much more scalability
EOS is self-sufficient and evolutionary
EOS doesn't demand its users to pay for every transaction
EOS challenges:
Increased competition from other decentralized platform suites.
EOS price forecast
EOS predictions highly uncertain as investing is general a risky task, without any guarantees, and only expectations based on the risk-return tradeoff. Crypto price predictions such as why is EOS going up and what is EOS' future based on its current price can be based on technical analysis and fundamental analysis.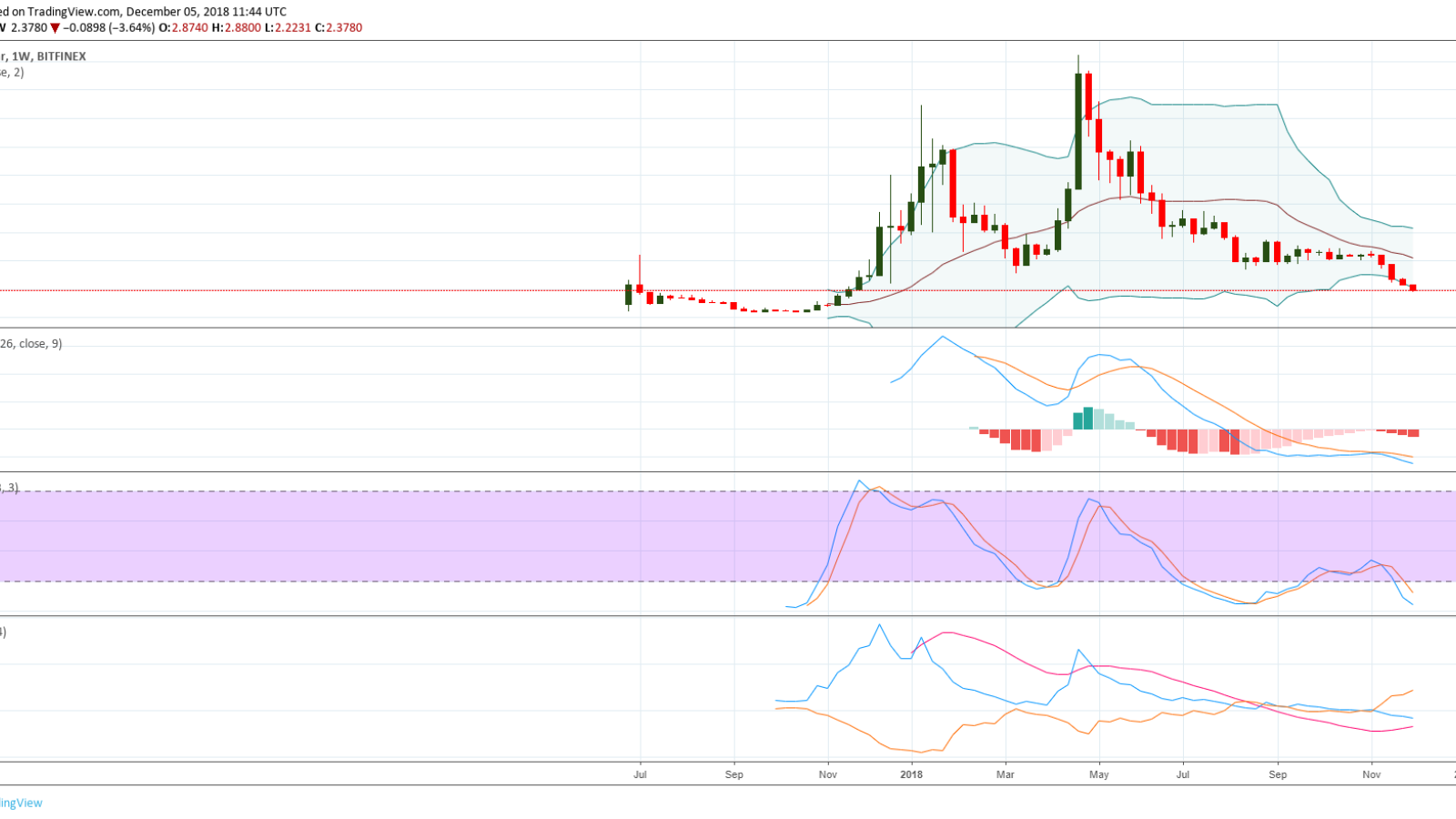 The weekly chart of EOS is based on the Bollinger bands with lower and upper prices of $1.69 and $7.88. The question is a forecast prediction on EOS price crypto: will it move up or down for the remainder of December 2018? What will be the value of EOS at the end of the year?
EOS Technical Analysis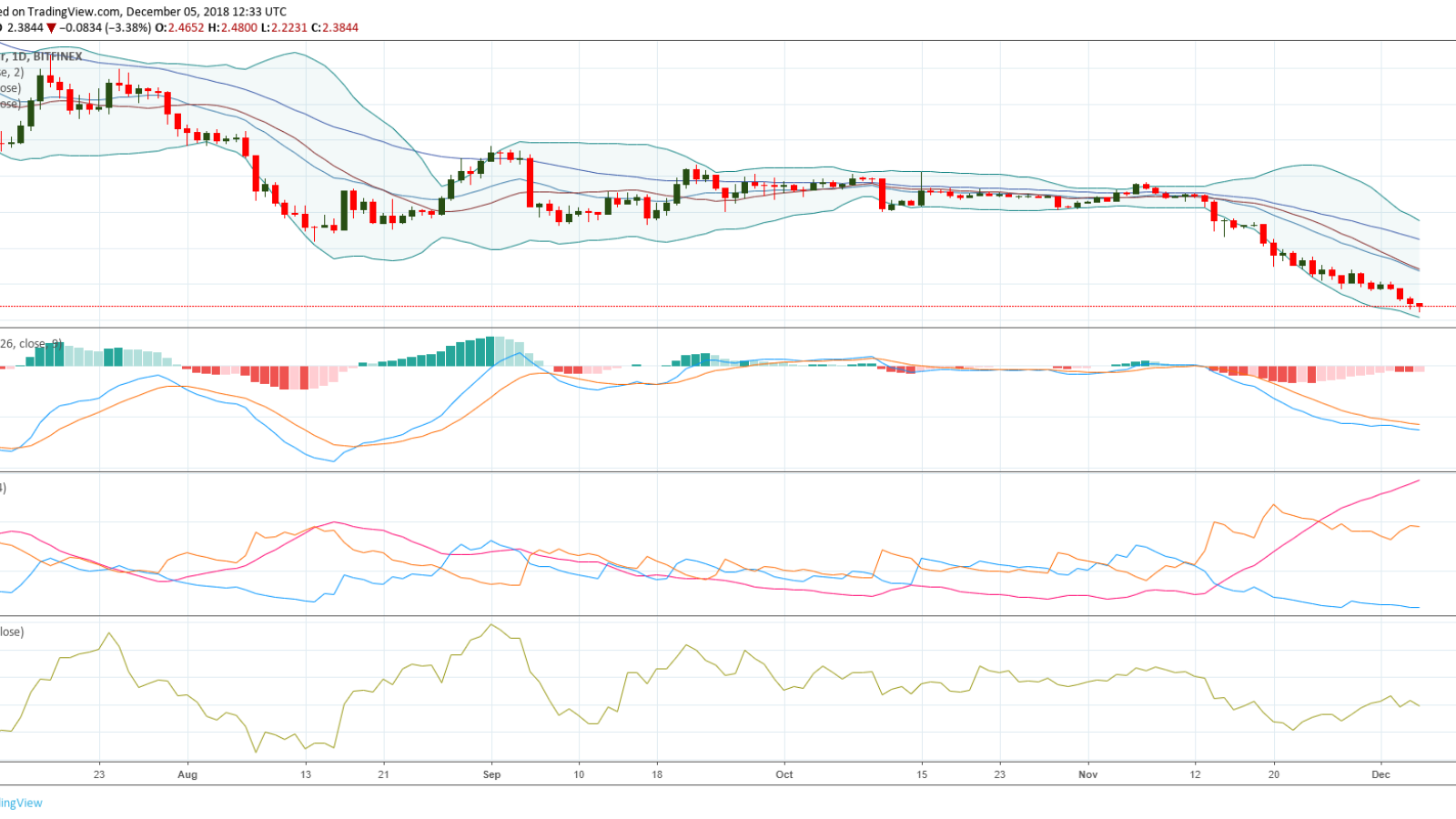 Our technical analysis based on the EOS daily chart is as follows:
The current dominant trend is a downtrend, and is a strong trend as supported by the ADX/DMI indicator. The ADX line is at 57.04, the DI- line with red color at 38.64 and the DI+ line with blue color at 4.9184.

The daily Bollinger bands have expanded significantly, and this increased volatility may reverse and lead to lower volatility levels or contraction soon, as in many times, but by no means does high volatility alway leads to low volatility and vice versa. If a volatility contraction is to occur in the remainder of December 2018, most probably the price of EOS will move to higher levels.

MACD indicator is negative showing no signs yet of a potential bottom and a price reversal.

Momentum indicator for 10 periods has made a positive divergence as price of coin moved lower but the value of the momentum indicator moved to higher levels. This can be interpreted as bullish and supportive for EOS price prediction moving higher than the current price of $2.38.

As the price of EOS has broken the important support levels at $5.076, $5.05 and $4.66, there are no meaningful support levels at current price. The mentioned support levels will not act as resistance levels if price will move higher during December 2018.

20-period and 50-period exponential moving averages with values at $3.3836 and $4.3024 are both pointing down, supporting a strong downtrend and these moving averages are also expected to act as resistance levels in the future.

Fibonacci analysis taking as swing high $5.8502 and swing low $2.2902. most recent pivot high and low shows that 0.5 and 0.618 retracement levels are at $4.0702 and $4.4903 respectively. Given the strong downtrend, a conservative EOS price prediction is for a price of $4.07-$4.50 at the end of December 2018. This is probable given the sharp decline that started during November 2018. We do not estimate, though, any significant bounce as the coin needs catalysts for any price trend reversal.

Liquidity will diminish during the Christmas holidays, so any price spikes either up or down are also probable.

Any sustained closing prices above the 20-period moving average may be an early sign of a potential consolidation for the price.

MACD histogram is diminishing which may also be an early indicator of a pause for the recent downtrend.
Conclusion
The price of EOS coin has fallen within one month from $5.50 to $1.69. This shows that fundamentally, for now, business prospects for EOS and the major cryptocurrency market which also fell during November do not seem optimistic. However as this is not investment advice, a potential bounce for EOS price is probable.
Our price forecast of $4.07-$4.50 is based on Fibonacci retracement levels. We do not estimate any larger price correction, as liquidity is expected to decline later during December 2018 and the time horizon is very short.