With such innovative features as smart contracts and decentralized applications (dApps), Ethereum took the market by the storm, and many predicted that it would surpass Bitcoin at one point. However, the O.G. coin is losing its luster with EOS and Tron winning the dApps race.


Lean times for Ethereum
The report, which was revealed exclusively to U.Today by analytics firm Dapp Review, vividly shows that that the total volume of Ethereum dApps is sitting at $256.31 mln while EOS and Tron boast $1.72 bln and $1.64 bln worth of transactions respectively. The two networks that are branded as Ethereum killers also greatly outperform Ethereum when it comes to the total number of transactions.

The graph below shows that the number of daily dApp users on the Ethereum network plateaued throughout the first quarter. Meanwhile, both EOS and Tron experienced incremental growth in that department.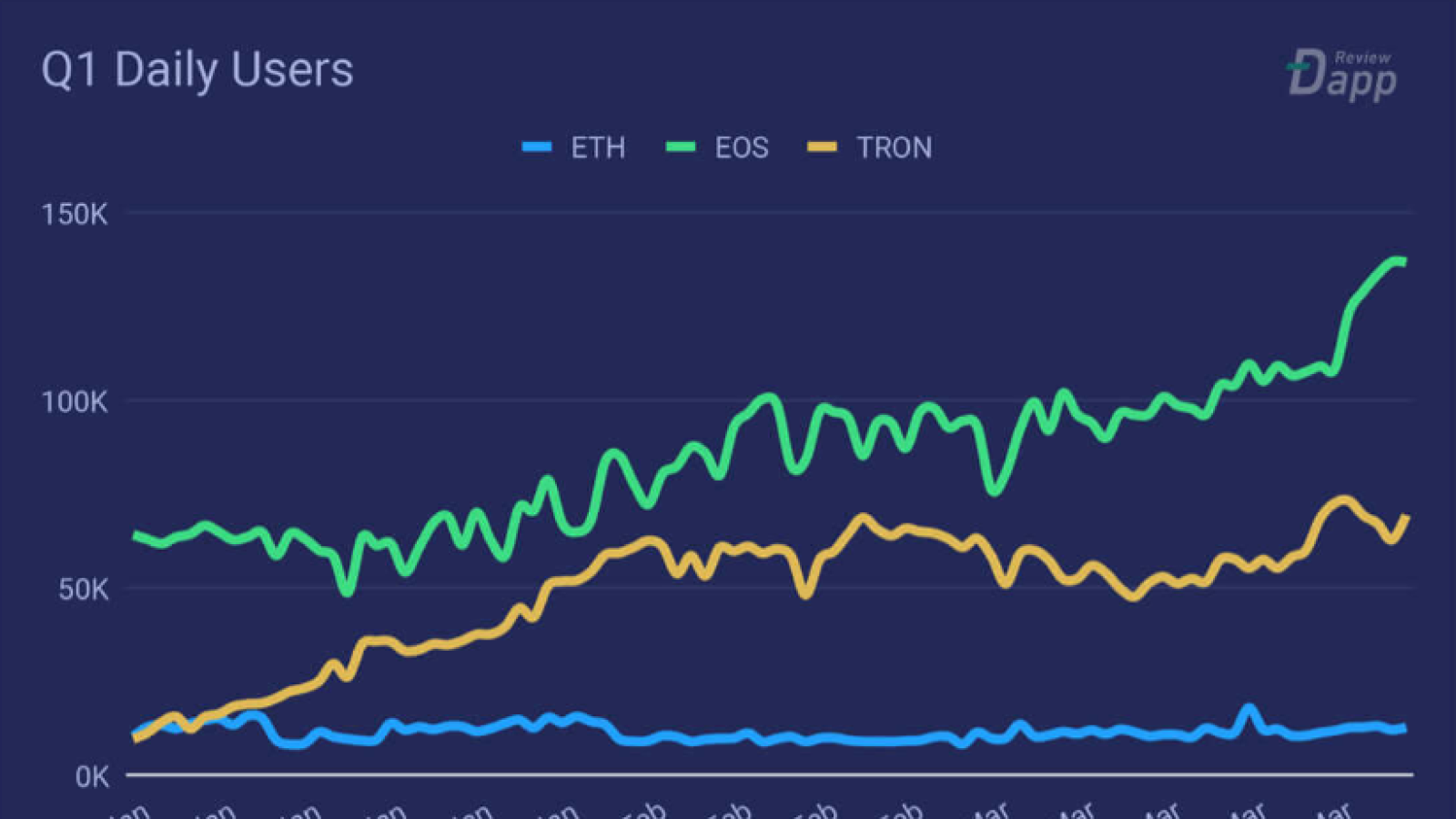 card
Gamblers are to blame
As reported by U.Today, the exodus of gamblers, who were deterred by high network fees and the speed of transaction. is one of the main reasons why Ethereum is hitting a snag. DappRadar has discovered that 72 percent of all dApps that are run on EOS and Tron are related to two categories – gambling and high-risk. For comparison, Ethereum, which used to dominate this niche, only has 8 percent of dApps that can fit into the two aforementioned categories.