A new DataLight report vividly shows that EOS centralization accusations are not blown out of water — only 100 addresses contain 69 percent of the network's native tokens. Moreover, a single EOS whale responsible for almost 10 percent of the supply.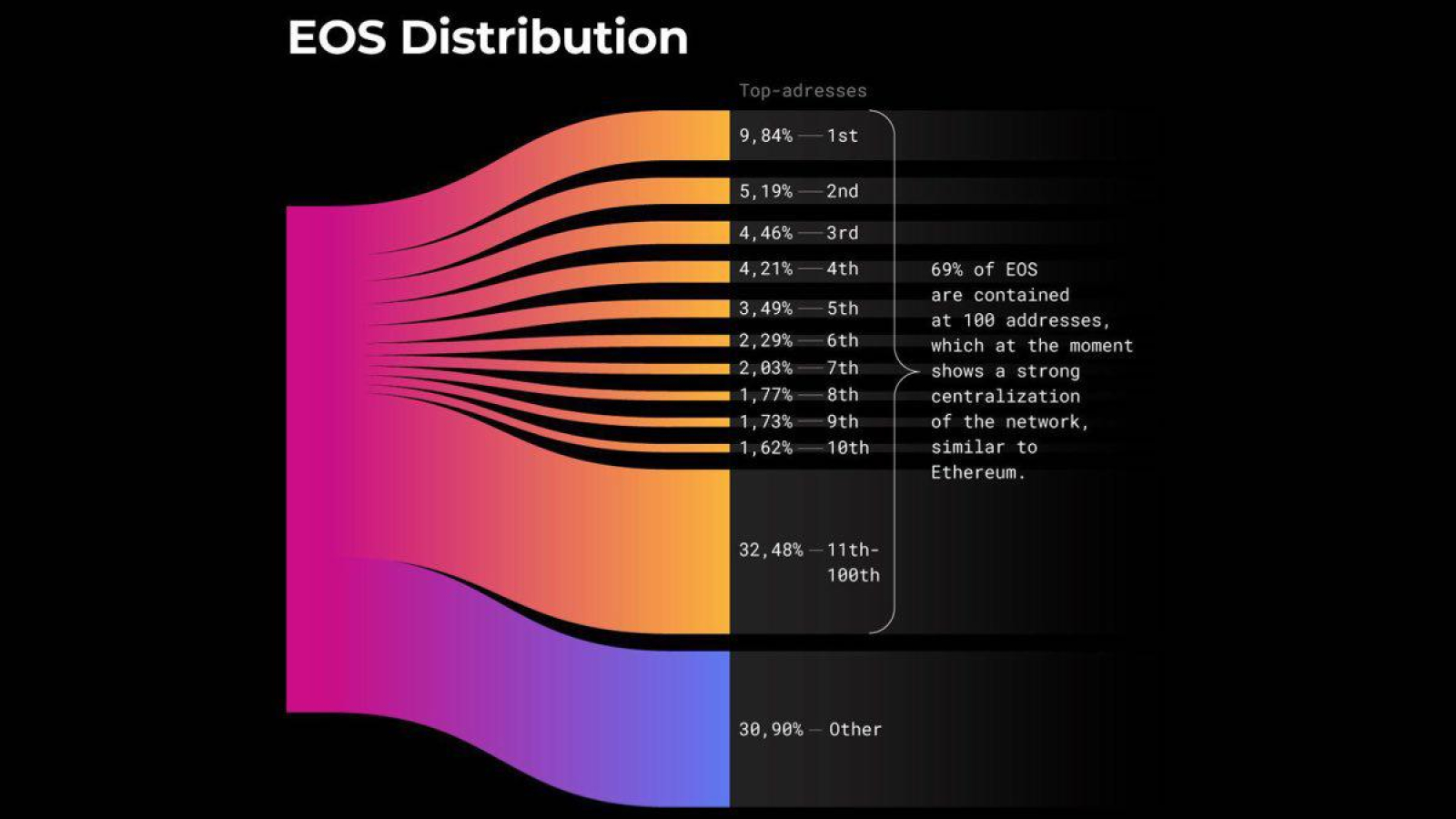 EOS, the fifth biggest cryptocurrency by market capitalization, has long been criticized as one of the most centralized projects in the crypto space, giving Ripple a run for its money. Cryptocurrency exchange that allows trading EOS, including Bithumb and OKEx, are considered to be among its biggest holders.

Centralization is feared by the crypto crowd due to the fact that top holders have too much leverage over the voting process on the network. The immense power concentrated in the hands of crypto whales is disheartening for investors.