The price of BOB token had some unexpected action today when it soared more than 40% in just two hours. U.Today has previously written about this token, which was one of the spin-offs of this past meme token season. Like its older counterpart Pepe Coin (PEPE), BOB is personified by the meme frog, but that is probably where their similarities end.
While PEPE relies on virality, BOB's marketing is driven by the Twitter bot ExplainThisBob. It is a bot that explains tweets using artificial intelligence if it is being tagged under them. To give credit to developers, Bob comments on Elon Musk's tweets even without the tag, which led to the eccentric billionaire reacting to the bot's tweets many times.
It worked this time, too, when in response to Musk's tweet mentioning the word "comedy," Bob gave a laconic but eloquent explanation of the word, which earned him attention from the Twitter owner himself. After that, the price of BOB jumped by 28% to $0.000083 per token, where the sentiment shifted to selling.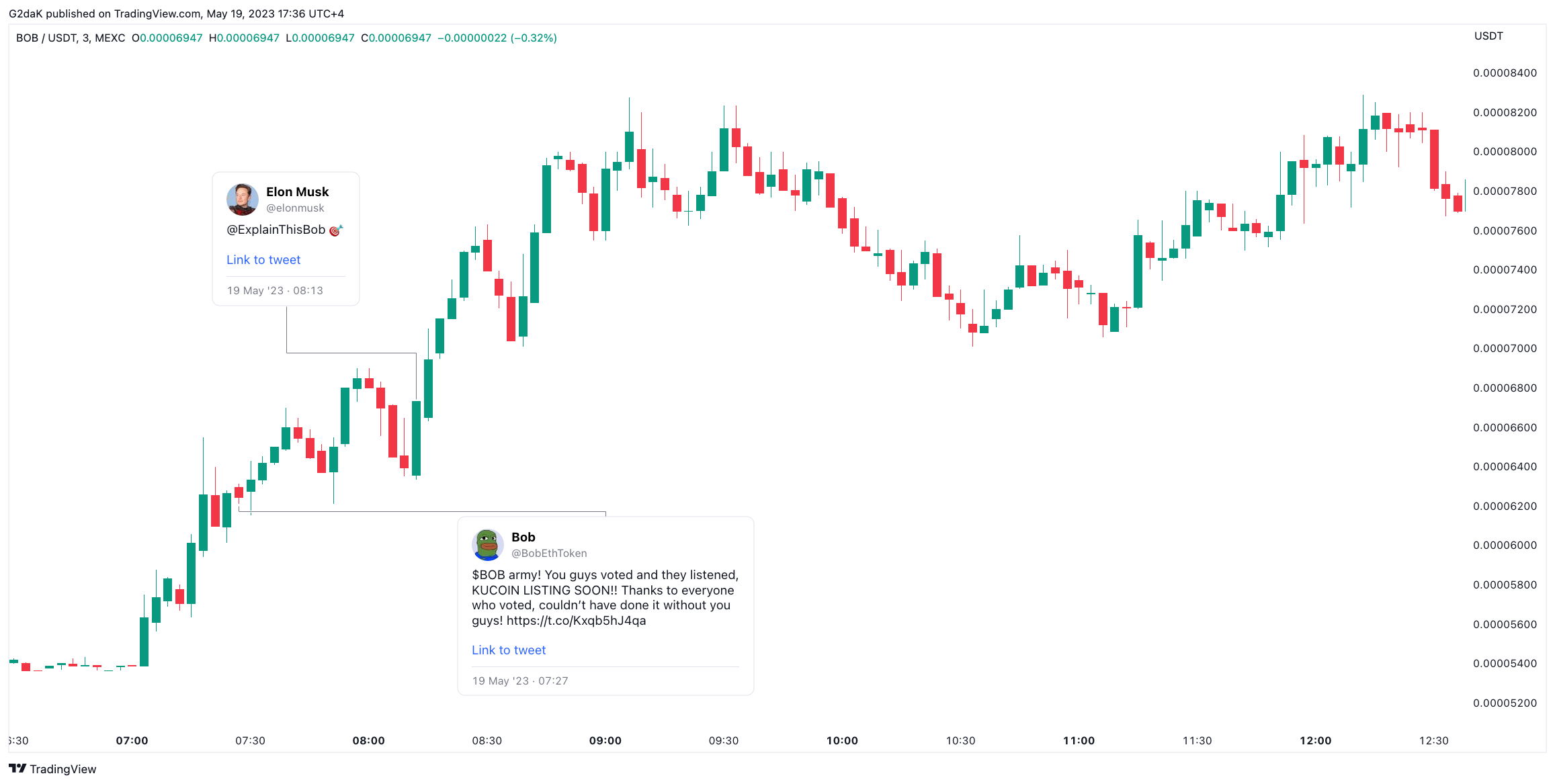 What's interesting is that 45 minutes before Musk's reaction to the tweet, it was announced that BOB would be listed on major exchange KuCoin. But just as interestingly, the upward price movement of the token began 12 minutes before the announcement and was no less than 16% by the time the listing was announced.