The price of Dogecoin (DOGE) has risen by 7% in the last hour, recouping losses that occurred since the start of today's trading session. The reason for the recent DOGE micro pump can be attributed to a confession from the current "commander in chief" of Twitter, Elon Musk.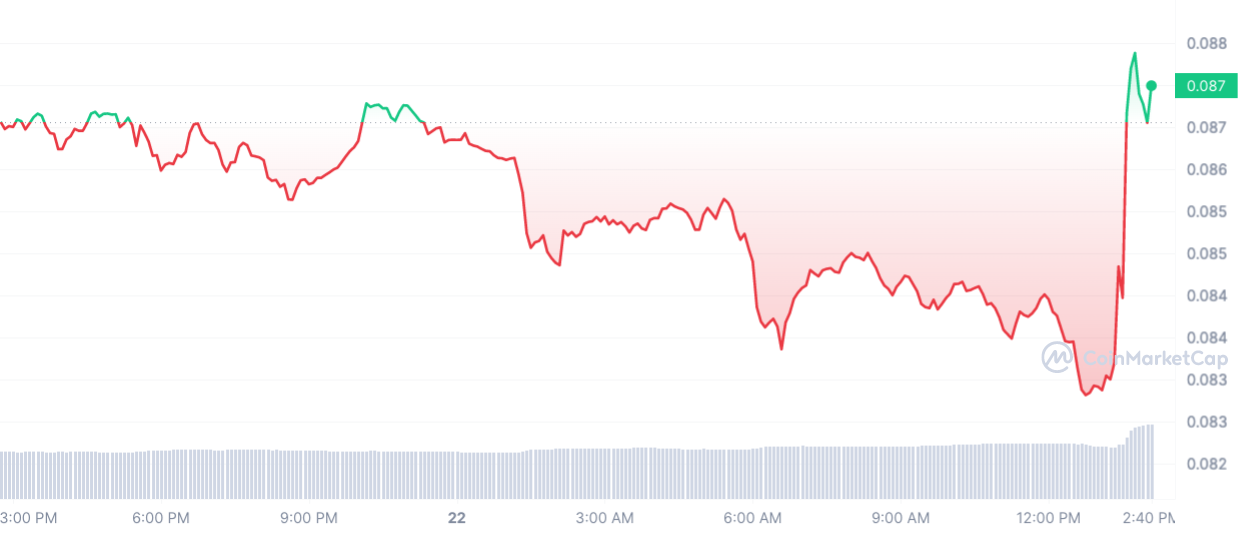 As is typical of an eccentric billionaire, the confession was humorous and answered a question from the famous Baha Men song, "Who Let The Dogs Out." A picture of the phrase "I let the dogs out" was enough to cheer up DOGE quotations, but that was not all.
Floki Inu (FLOKI) goes after DOGE
Floki Inu (FLOKI) also reacted reflexively and even more impulsively than Dogecoin. By comparison, FLOKI pumped up nearly 13% after Musk's publication. One would think that the key attention will now be on FLOKI after such jokes by the billionaire. Another example could be seen a week ago, when Musk published a photo of his dog named Floki, claiming he was the new CEO of Twitter, and the price of the token of the same name rose 111% in the following two days.
Previously, a similar phenomenon was observed with the Mask Network token, MASK, which for some time was considered by market participants to be a beta to Dogecoin. However, the hype surrounding it seems to have passed.