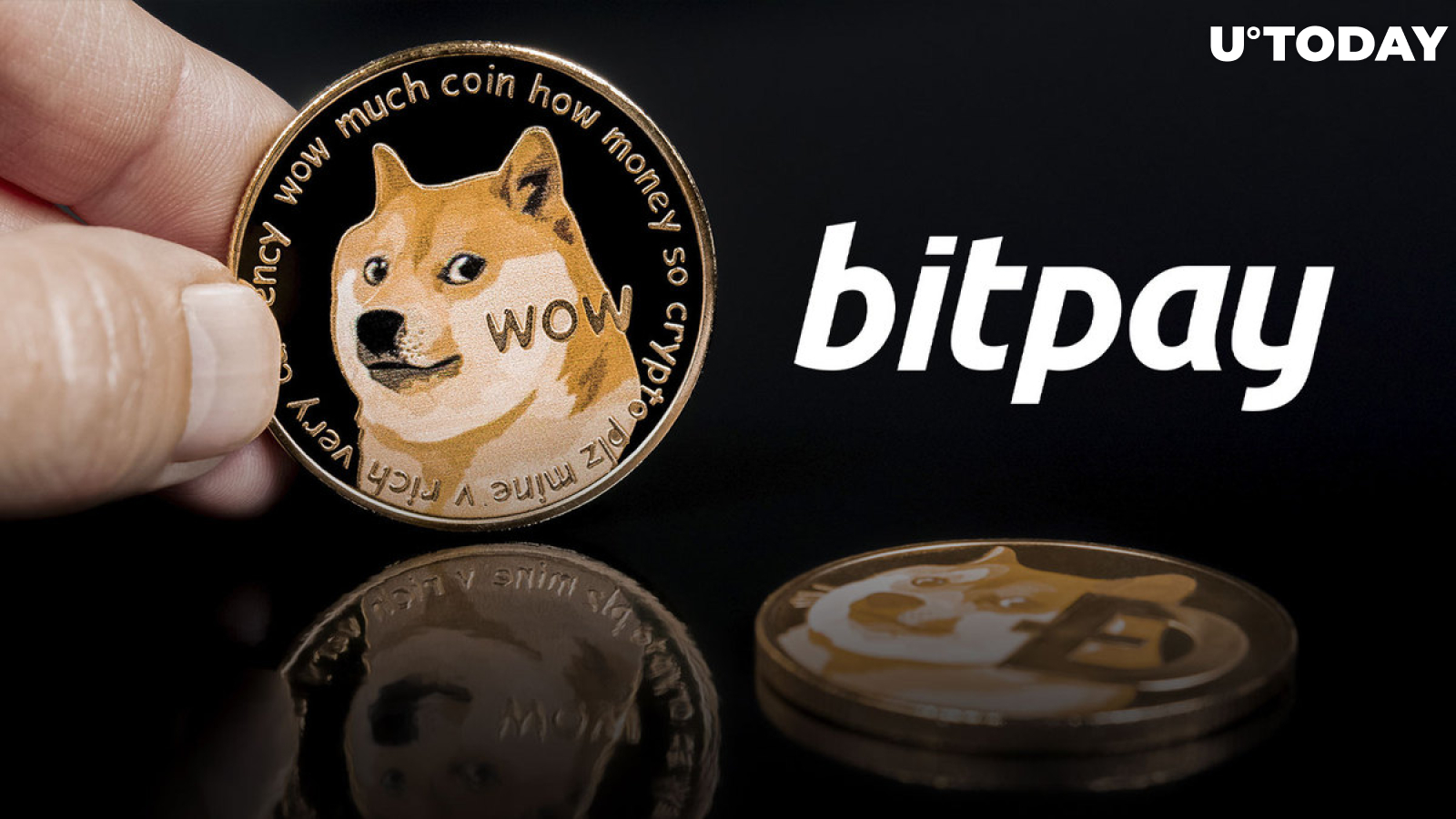 Cover image via stock.adobe.com
Dogecoin enthusiast @Tdogewhisperer has shared a screenshot from BitPay, saying that DOGE has become the fourth most frequently used cryptocurrency by clients of the prominent crypto payments processor.
BitPay users love DOGE
DOGE comes as fourth most popular coin after Bitcoin (BTC), Ethereum (ETH) and Bitcoin Cash (BCH). Other popular coins, such as XRP, LTC and others, come lower. The SHIB meme token, the second biggest by market cap after Dogecoin, closes this BitPay list.
In the fall of last year, Elon Musk utilized BitPay for selling his collectible perfume called "Burnt Hair" produced by The Boring Company that he runs. BitPay allowed users to pay for this perfume in crypto, including Dogecoin and Shiba Inu meme tokens.
#Dogecoin is currently the 4th most popular cryptocurrency used for transactions in @BitPay, a leading crypto payment processor

Doge went from 6% in June to almost 10% in December

It's a good sign more people are using $Doge as a currency pic.twitter.com/1Acvv30C0g

— Doge Whisperer 🐕 (@TDogewhisperer) January 6, 2023
DOGE army asks Musk for DOGE Twitter emoji
Twitter user @cb_doge has tagged Twitter boss Elon Musk with a request to launch a hash-emoji for Dogecoin. He reminded the centibillionaire that Jack Dorsey, when he was the CEO of Twitter, launched an emoji for Bitcoin, being a big fan and evangelist of BTC. Twitter also has emojis for other cryptocurrencies — TRX, BNB, ETH and others.
@cb_doge said that his request was made on behalf of the whole Dogecoin community.
Since Elon Musk is a famous supporter of the biggest meme coin by market capitalization, the Dogecoin army expects him to add an emoji for DOGE, now that he owns Twitter. Besides, back in the summer Musk suggested that Twitter add Dogecoin as a payment option for Twitter Blue.
Hey @elonmusk 👋

Jack gifted the bitcoin community, a #Bitcoin hash-emoji.

I would like to request you the same for Dogecoin on behalf of the whole Dogecoin Community 🙏 pic.twitter.com/8P0MDPEXVH

— DogeDesigner (@cb_doge) January 6, 2023