Cryptocurrencies often collide with mainstream culture, and the latest example of this is Dogecoin making an appearance on the newly revived Futurama series on Hulu. The creator of Dogecoin, whose crypto-creation has become a pop culture icon, was quick to react on social media.
The Dogecoin founder tweeted, "The silly thing I made ten years ago made it to a Futurama episode." The "silly thing," as he fondly refers to it, is indeed Dogecoin, a cryptocurrency that started as a joke but has since gained enormous popularity, leading it to reach unexpected places, including one of the most beloved animated series.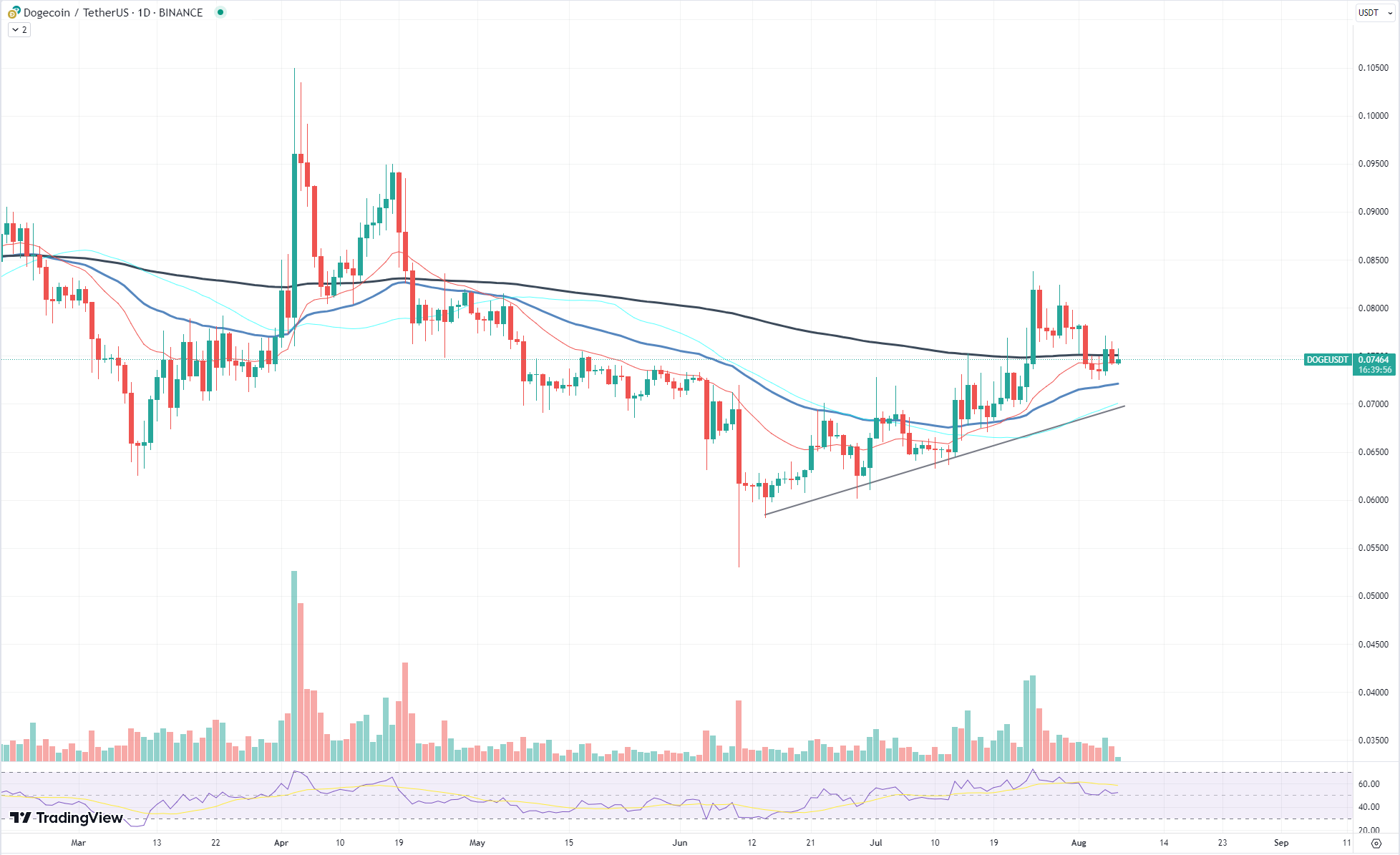 Futurama, a cult favorite among animated series, has recently been relaunched on Hulu, with new episodes rolling out since the end of July. The show, known for its satirical approach to depicting the future and its often incisive social commentary, frequently includes references and jokes related to contemporary phenomena. This time, Dogecoin has caught the show's creative eye, and its inclusion is a testament to the cryptocurrency's significant impact on popular culture.
Interestingly, despite Dogecoin's unexpected appearance on Futurama, the meme coin's price did not react much to this mainstream exposure. However, this is not necessarily a reflection of the cryptocurrency's performance. In fact, Dogecoin has been on an upward trajectory in the last few months, currently trading at $0.07. This marks a solid climb for the cryptocurrency, which had been hovering around a lower value for quite some time.
Cryptocurrencies are now part of everyday life, showing up in popular animated shows like "Family Guy" and "The Simpsons," and hit TV series like "Succession." There was a time when these cameos could shake up the market for these digital assets. But now, it has become ordinary to see cryptocurrencies featured in mainstream media.