Dogecoin, the cryptocurrency initially conceived as a joke but that rapidly gained popularity, is demonstrating considerable signs of fundamental growth on the market. It is edging closer to the impressive threshold of five million active addresses.
Achieving this feat will mark the highest number of active addresses recorded on the Dogecoin network, a testament to its proliferating reach and growing popularity.
The rapid growth of active addresses is a significant milestone, as it indicates a growing user base and, by extension, the potential for increased market activity. However, despite this upward trajectory, Dogecoin currently lacks a solid fundamental use case. This reality raises questions about the sustainability of its recent success, with critics often pointing to its origins as a meme cryptocurrency.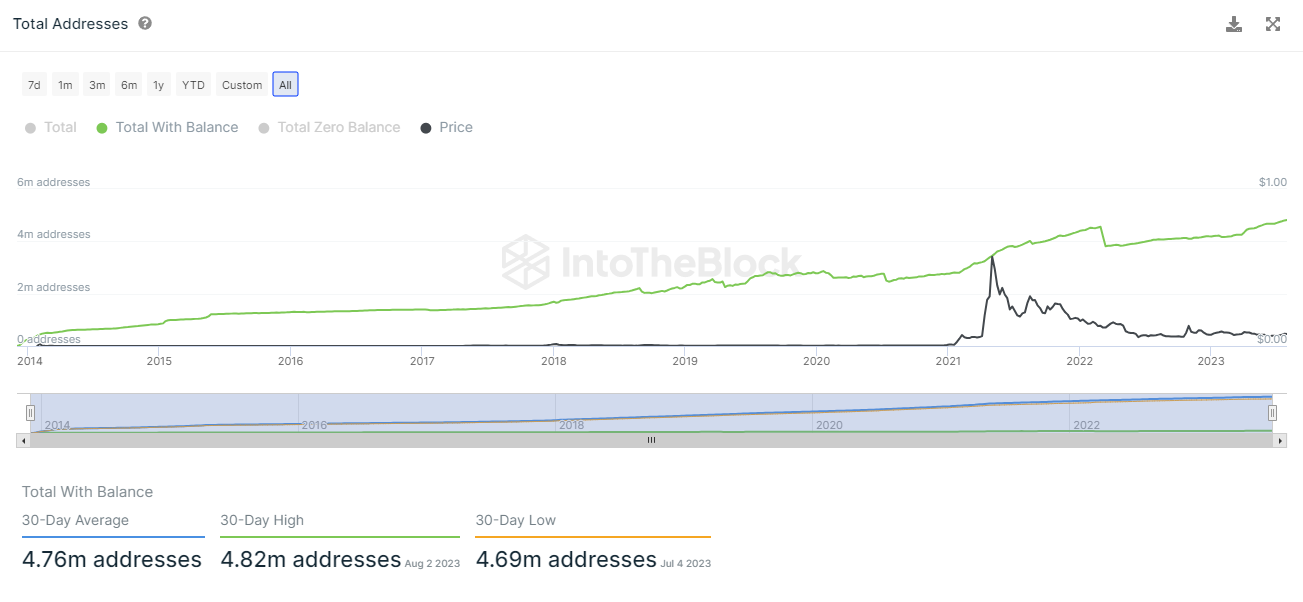 Nevertheless, the rumor mill surrounding Dogecoin remains active. Back in 2022, whispers of Ethereum cofounder Vitalik Buterin and other developers working to develop a smart contract platform for Dogecoin have circulated. The development of such a platform would present a fundamental use case for Dogecoin, potentially propelling it beyond its current status.
Unfortunately, these whispers remain unsubstantiated as no product has been delivered yet. These rumors, if realized, could bring about a transformative change in Dogecoin's standing on the cryptocurrency market. It could provide the much-needed impetus to propel Dogecoin into a more concrete functional domain, moving it beyond its meme cryptocurrency image.
The five million active address milestone on the horizon for Dogecoin is a significant achievement. While it currently lacks a fundamental use case, Dogecoin's market presence and popularity are undeniable.
The potential development of a smart contract platform could revolutionize its standing, but until then, the market watches with bated breath as Dogecoin strides toward its next milestone.