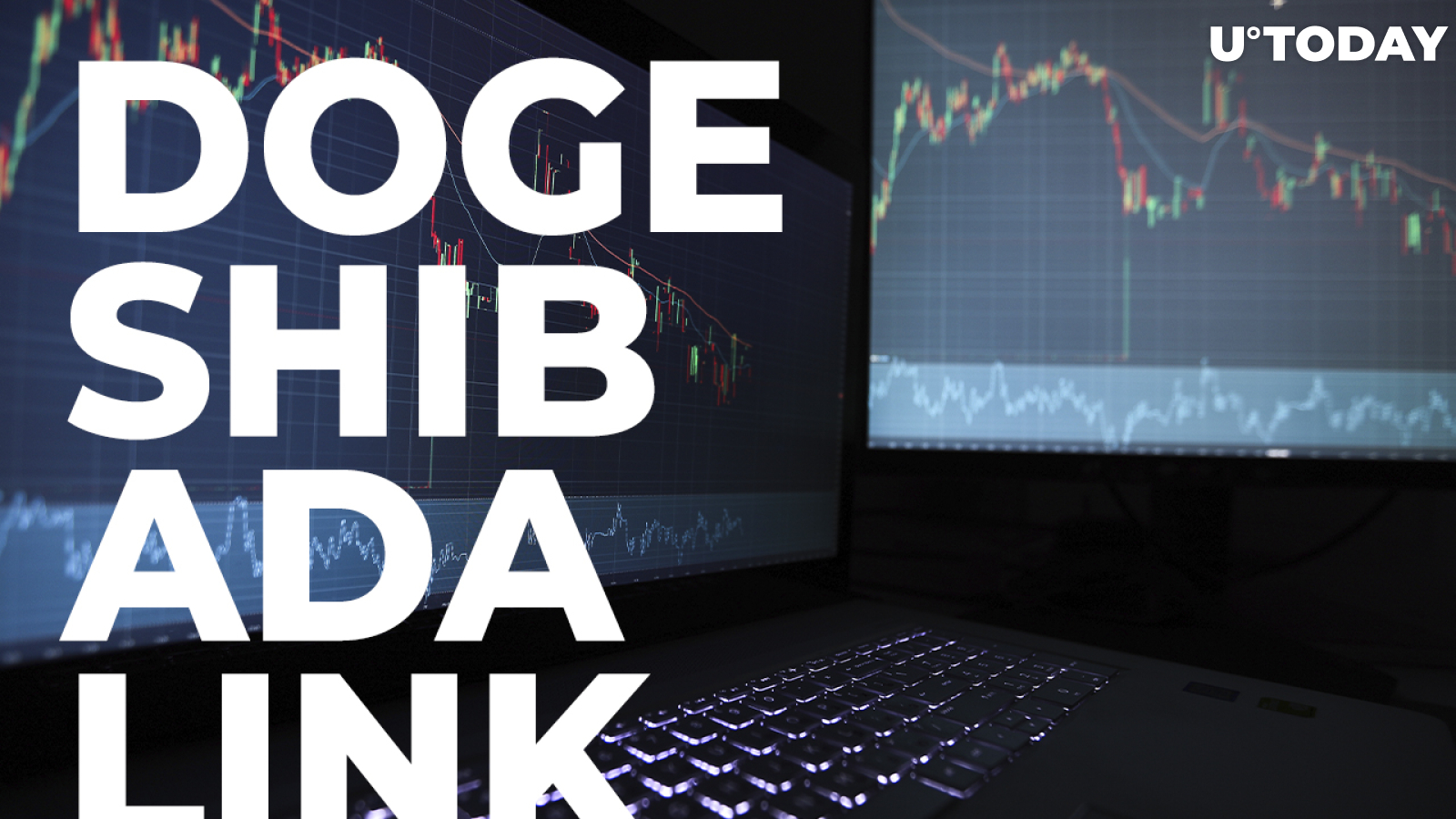 Cover image via stock.adobe.com
According to a tweet posted by WhaleStats Twitter account that generates data on the top 1,000 BSC rich list, the largest Binance Smart Chain whales are holding Bitcoin, Ethereum and several other major cryptos, such as Dogecoin, Shiba Inu, etc.
SHIB, DOGE, ADA, LINK, DOT, MATIC are in BSC whales' wallets
The list of the largest holdings of the biggest 1,000 Binance Smart Chain (BSC) whales includes 11 cryptocurrencies both from the top 10 and top 20 range of cryptocurrencies.
The first two spots are occupied by Bitcoin and Ethereum, with $420,782,752 worth of BTC and $403,919,025 in ETH.
The third coin held by these investors is Polygon's MATIC—$72,415,106 worth of it.
Then comes Dogecoin with roughly half the USD equivalent—$46,070,284.
These whales also own $39,212,310 in Polkadot (DOT), worth $39,212,310. The second most popular canine crypto, Shiba Inu, is ninth place on this list, equaling $26,252,727 in fiat. Cardano's ADA and LINK occupy spots 10 and 11.
?? The top 1000 #BSC whales are hodling

$420,782,752 $BTC
$403,919,025 $ETH
$72,415,106 $MATIC
$46,070,284 $DOGE
$39,212,310 $DOT
$35,341,592 $TRIAS
$33,600,747 #SAFEMOON
$26,252,727 $SHIB
$22,607,357 $RACA
$11,815,034 $ADA
$10,041,167 $LINK

Source: https://t.co/aIbq68wt35 pic.twitter.com/TXqPxCWH8C

— WhaleStats - the top 1000 BSC richlist (@WhaleStatsBSC) February 14, 2022
Whales buy 5.8 million MATIC
WhaleStats and Whale Alert have also reported that in the past 24 hours, a combined 5,809,984 MATIC tokens have been purchased by crypto whales.
Large ETH investors ranked 492nd and 494rd on the WhaleStats scale have made two transfers, purchasing 2,110,000 and 699,990 MATIC. These are the equivalents of $3,439,300 and $1,147,984.
? An ETH whale just bought 2,110,000 $matic ($3,439,300 USD).

Ranked #4 on WhaleStats: https://t.co/EIH4SaZXdR

Transaction: https://t.co/2Pp6GczVlE#ethereum #whalestats

— WhaleStats - BabyWhale ($BBW) (@WhaleStats) February 14, 2022
Besides, Whale Alert crypto tracking service posted a tweet to report that 2,999,994 MATIC have been moved from Bitfinex exchange to an anonymous crypto wallet. This amount of crypto comprises $4,961,239.
Aside from that, the ETH whale ranked fourth also acquired 26,000 FTX Tokens (FTT), to the tune of $1,152,060. SHIB, MATIC, FTT and LINK are crypto assets that ETH whales have been betting on heavily since last year, constantly buying, holding and trading large amounts of those.
SHIB, MATIC, LINK and FTT constantly flip each other as the most tradable token, the most widely held token and the token with the largest dollar value.