Even after the recent crackdown on the cryptocurrency mining and trading industry in China, some traders and investors remain bullish, saying that they are buying the dip instead of getting rid of their digital assets, Bloomberg reports.
Prior to the appearance of bearish news from China, Bitcoin was trading at the level of $48,000. But right after the People's Bank of China announced that it will seize all cryptocurrency-related transactions, including both digital assets and fiat, and block cryptocurrency exchanges that allow citizens to trade and keep accounts offshore, Bitcoin's price plunged down to $42,000.
Large exchanges like Huobi and Binance stopped functioning in the country and prohibited the opening of new accounts for mainland China users. Hong Kong users are still able to open new accounts.
While the mining industry in China greatly suffers from the restrictions, some cryptocurrency traders and investors that already had the "China ban Bitcoin" experience, are more than happy to buy the cryptocurrency with a high discount.
The CEO of Ballet Global Inc, Bobby Lee, stated that he bought some crypto after the initial dip. After reaching the local low of $40,000, Bitcoin almost immediately jumped back to nearly $45,000.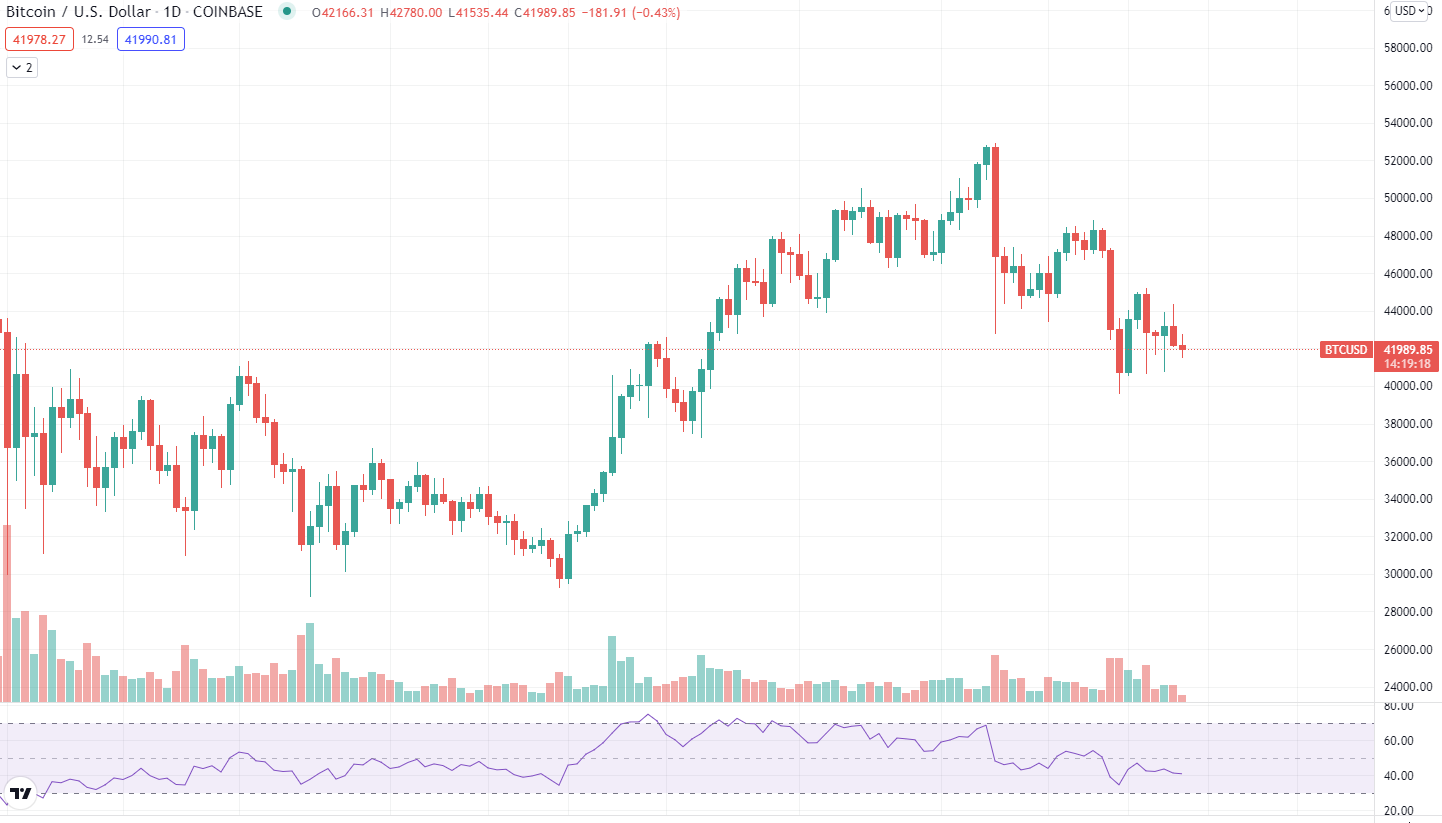 Numerous traders from China have told Bloomberg that there are still various options for buying cryptocurrency, including OTC trading desks and some centralized exchanges. The presented policies are not new or surprising, which correlates with the general reaction to the actions of the People's Bank of China.
The positive market sentiment is being confirmed by Bitcoin's price action. The cryptocurrency has slightly recovered after the dip but is currently moving toward and trading at $41,900. According to Bloomberg's source, the possible prohibition of digital asset holding most likely will not be enforced due to the decentralized nature of cryptocurrencies, which makes them technically impossible to seize or block.