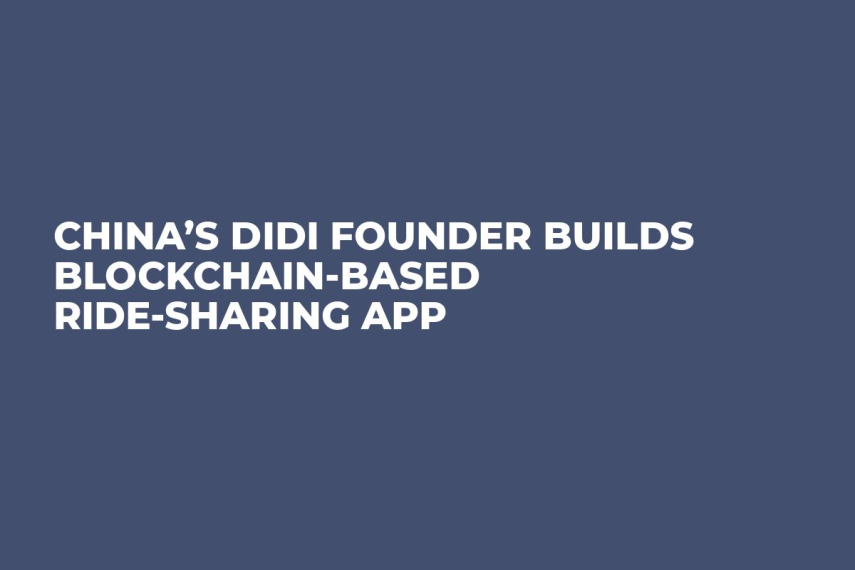 Cover image via U.Today
Chen Weixing, the founder of Chinese ride-hailing app Kuaidi Dache, plans to build a blockchain-based ride-sharing app according to reports from Chinese media.
The move is a significant development for blockchain-based transportation solutions.
Chen Weixing said at the China International Big Data Conference on Sunday:
"Ride hailing is the first time blockchain will be tested on a social application on a mass scale."
In 2015 Weixing's Kuaidi Dache, after a bitter rivalry with Didi Dache, merged with Didi with the backing of venture capital and internet giants Tencent and Alibaba. As a result, Didi Kuaidi successfully pushed Uber out of China to become the largest ride-hailing app and has a $60 bln valuation.
Didi is the world's most valuable ride-sharing company and carries 25 million rides per day, far surpassing the combined daily trips of all the other ride-sharing companies around the world, including Uber.
Weixing announced that the new platform would be developed in partnership with Yang Jun, co-founder of Meituan, one of the largest group discount apps in China.
Yang Jun says:
"With the use of blockchain, we can build a set of economic systems different from the previous ones…We can direct traffic from the Internet and add on different services to meet users' needs."
The dynamic duo did not disclose precisely how the blockchain platform would be developed.