Renowned crypto analyst Ali Martinez has recently highlighted a significant development in the Cardano (ADA) ecosystem. Over the past week, large ADA holders have moved a substantial 1.02 billion tokens from their wallets, prompting speculation about the cryptocurrency's future.
Martinez's analysis indicates that these whale accounts, holding between 10 million and 100 million ADA tokens, collectively possess a noteworthy 11.95 billion ADA. This represents approximately 33.3% of the total ADA token supply, a fact that captures the attention.
Despite the substantial influx of tokens into the market — valued at approximately $265 million — ADA's price has remained relatively stable, exhibiting a modest 1.2% increase since the beginning of September.
Nevertheless, it is essential to approach this situation with caution. ADA's current price is hovering near a critical support level, the same price point at which it was initially listed on Binance four years ago. The last time Cardano token dipped below this level was in early June, resulting in a 40% loss over just five days.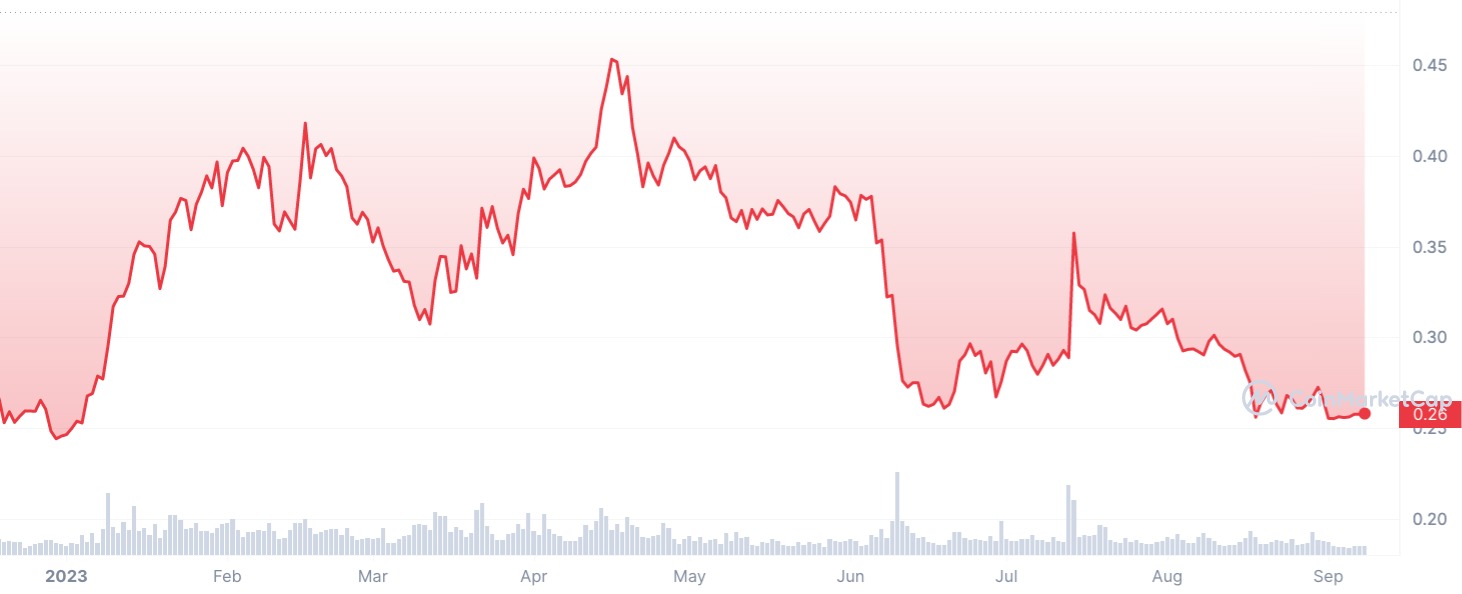 ADA holders should be closely monitoring the potential impact of these influential whales on the token's price. The central question lingers: what lies ahead for Cardano, and can it withstand the pressure of significant whale activity? As a token faces potential challenges, its future trajectory remains uncertain, with market enthusiasts eagerly awaiting further developments.