Bitcoin, the world's largest cryptocurrency by market cap, has experienced a sudden surge, breaking above the $30,000 price point for the first time since Apr. 19.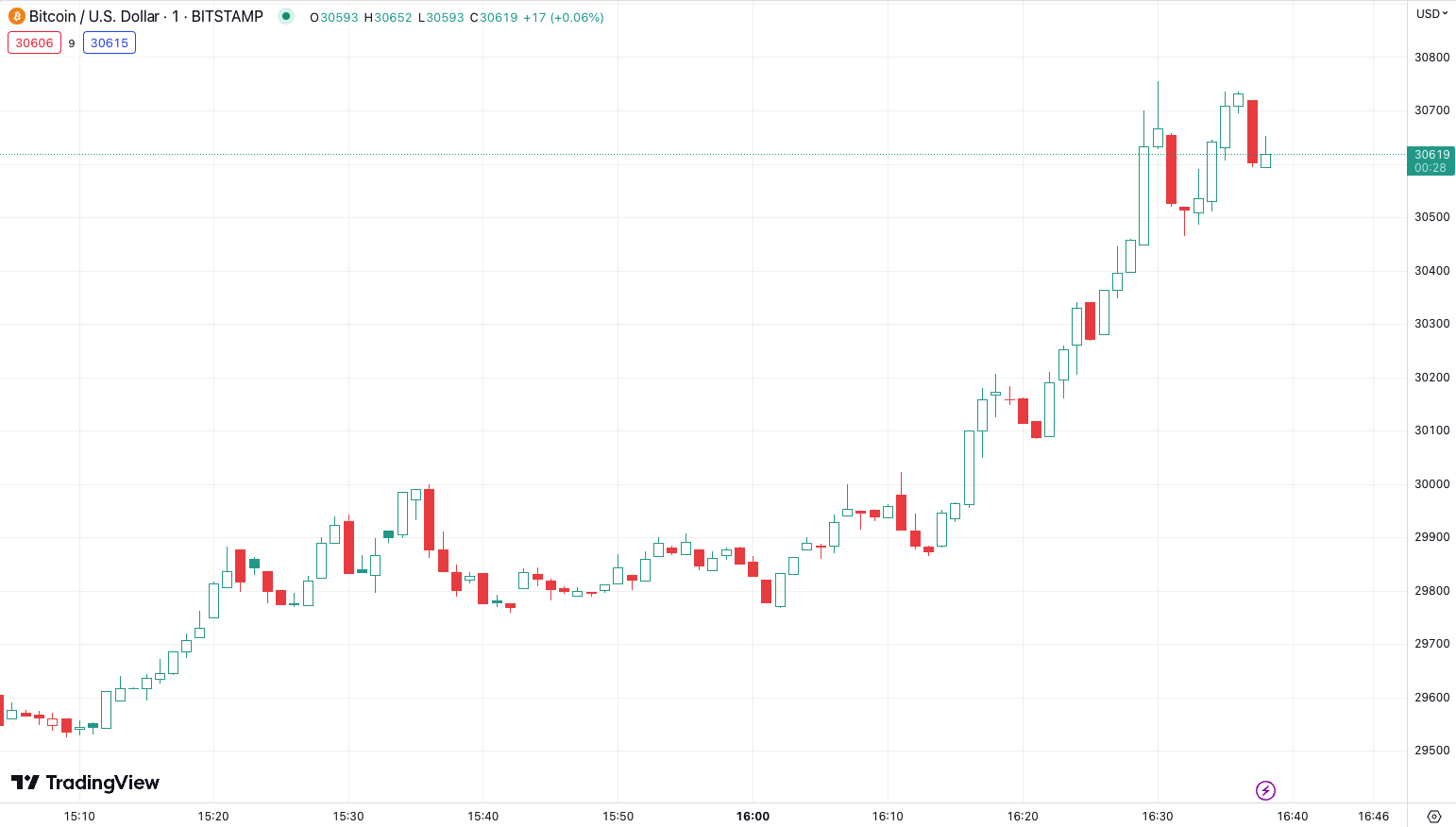 This notable increase comes on the heels of significant movements in the crypto investment sphere, particularly revolving around exchange-traded fund (ETF) filings by financial heavyweights BlackRock and Invesco​​.
Last week, asset management giant BlackRock filed an application for what would be the first-ever spot Bitcoin ETF in the U.S. Despite some skepticism by leading analysts, this move by BlackRock has been viewed as a strong signal of Bitcoin's continued interest among the world's largest financial institutions.
The world's largest cryptocurrency is changing hands at $30,397 on the Bitstamp exchange at press time. It is up more than 11% over the past 24 hours alone.
The market cap of the largest cryptocurrency currently stands at $592 billion.