Leading crypto exchange and its branch Binance Futures has announced the launch of USDⓈ-M BLUR to take place on April 28. The leverage for it will be up to 20x, according to the blog post published by Binance. In the meantime, whales have added 2 million BLUR to their wallets.
Binance Futures will launch the USDⓈ-M BLUR perpetual contract at 2023-04-28 12:00 (UTC), with up to 20x leverage. Binance rarely has not yet listed BLUR spot. https://t.co/RIZ5NfI4vI

— Wu Blockchain (@WuBlockchain) April 27, 2023
BLUR jumping 10% on Binance announcement
USDⓈ-margined contracts are settled in USDT or BUSD. In this case, it is the former since BUSD is gradually being pushed out of circulation and usage.
Unlike regular futures contracts, perpetual ones do not have an expiry date, so traders can hold them for as long as they want.
The price of BLUR went up by roughly 10% on that news.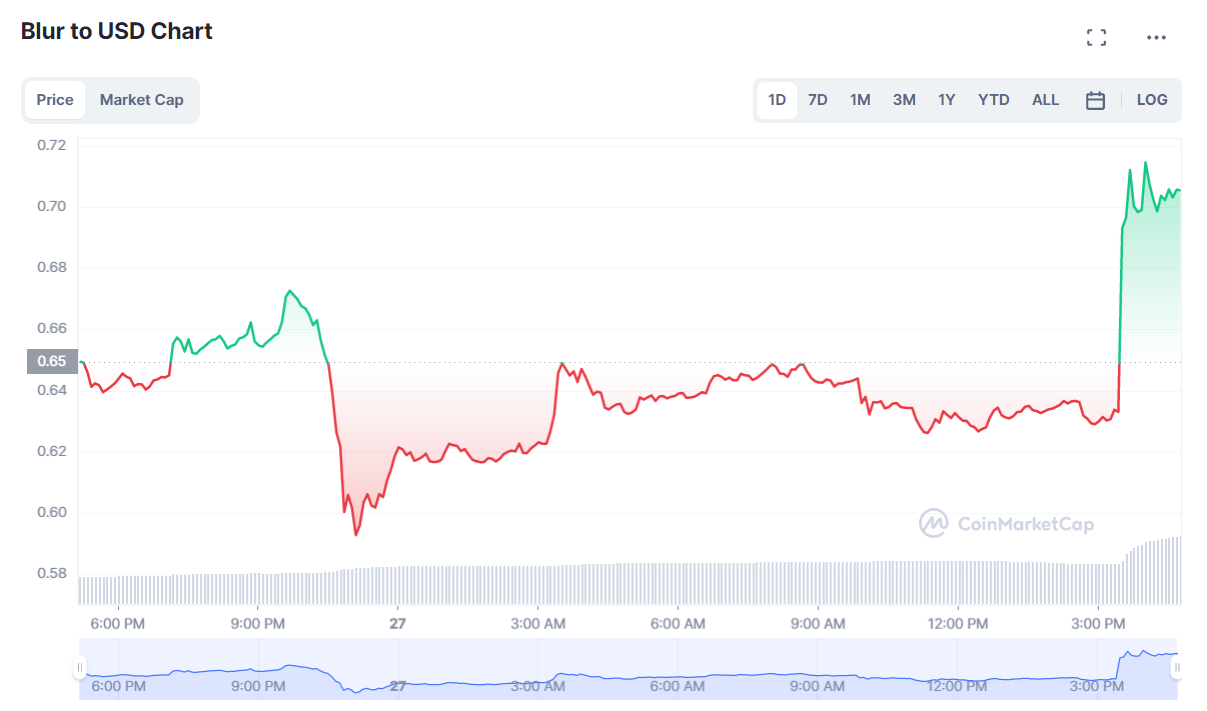 Whales buy 2 million BLUR
Crypto tracker @lookonchain has reported that after the price of BLUR soared, three ETH wallets bought 2 million of these tokens at the price of $0.636. They bought BLUR with sightly under 690 ETH (the equivalent of about $1.28 million USD) that they had withdrawn on April 15 after the Shapella upgrade on Ethereum was integrated.
The price of $BLUR has risen by ~10% with the announcement of launching $BLUR perpetual on #Binance.

We noticed 3 $ETH withdrawers withdrew a total of 686 $ETH ($1.28M) on Apr 15, then used all funds to buy 2M $BLUR ($1.42M currently) today, the average price is $0.636. pic.twitter.com/LsPsMvDSN5

— Lookonchain (@lookonchain) April 27, 2023
At the time of this writing, BLUR is changing hands at $0.7027 per token, according to data provided by CoinMarketCap.