Blofin, a feature-rich ecosystem of cryptocurrency products for newcomers and professionals, is betting big on TOKEN2049, a hotly anticipated crypto conference in Singapore.
Blofin acquired exclusive status, and its founder and CEO is going to address virtual and in-person attendees with a special message.
Blofin crypto exchange becomes gold sponsor of TOKEN2049 conference
Blofin, a top cryptocurrency futures exchange, announces its Gold sponsorship for the upcoming TOKEN2049 event set to happen in Singapore, Sept. 13-14, 2023.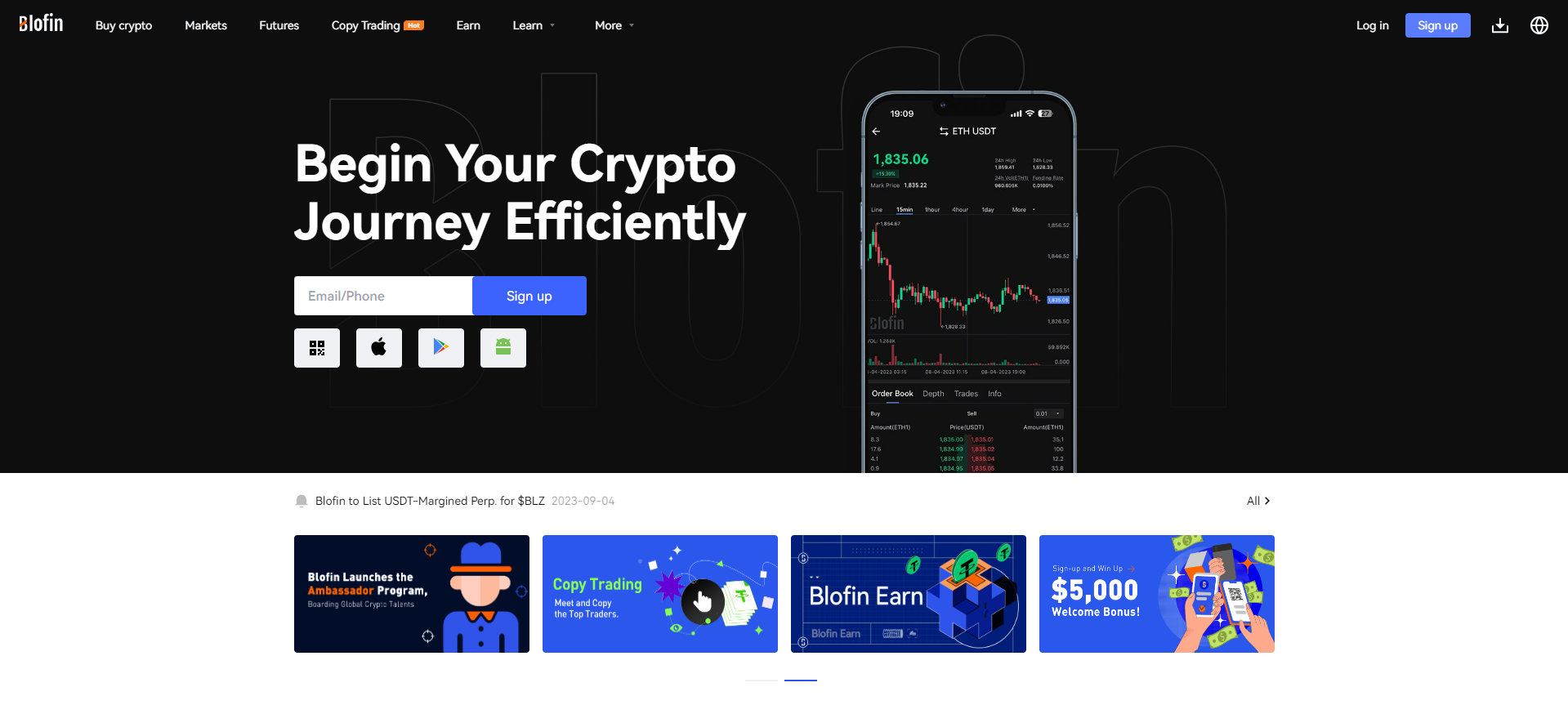 As such, Blofin yet again demonstrates its commitment to supporting the stable and sustainable growth of the global cryptocurrency services ecosystem. Blofin's gold sponsor status is a symbol of its ambitions to become a trailblazer of the centralized multiproduct crypto platform segment.
The Blofin team is excited to have a chance to meet (both online and in-person) key actors of the Web3, blockchain, AI and metaverse communities from various regions across the globe. At TOKEN2049, thousands of attendees will have the opportunity to demonstrate their products to each other and to discuss the latest trends in the blockchain sphere.
Typically, hundreds of contracts are signed between the participants of conferences of such scale. As such, the most active cryptocurrency enthusiasts and entrepreneurs will speak at TOKEN2049 in Marina Bay Sands, Singapore.
Besides the "regular" program, attendees will be able to take part in immersive virtual experiences from leading metaverse and AR/VR teams.
Blofin CEO Matt Hu to deliver address
Blockchain veteran Matt Hu, the CEO of Blofin, is excited by this opportunity and is sure that attending TOKEN 2049 with gold sponsor status is of paramount importance for his product:
TOKEN2049 Singapore offers an exceptional platform for industry convergence, with a focus on enhancing crypto accessibility, particularly for those poised to benefit most. Demonstrating its commitment to a globally connected community, the Blofin team is dedicated to ensuring a positive experience and maximizing benefits for users throughout the conference.
Visitors of TOKEN2049 will therefore be able to get acquainted with the instruments of the Blofin ecosystem, and its futures trading, copy trading and earning modules. Since this conference is marked by an inaugural appearance for Blofin, crypto enthusiasts and professionals might find previously unseen options for trading, investing and liquidity providing.
Blofin in 2023: New markets, new partnerships, copy trading model launch
Despite being a young project, Blofin has already established itself as a reliable exchange for spot and futures cryptocurrency pairs. It offers hundreds of pairs with Bitcoin (BTC), Ethereum (ETH), all mainstream DeFi tokens, meme coins, stablecoins and other altcoins.
In September 2023, it announced expansion to Vietnam, one of the most promising countries in Asia for cryptocurrency and fintech teams.
As covered by U.Today previously, in 2023, Blofin launched its futures trading platform after months of stress testing. After spending only four months in mainnet, Blofin managed to get listed by CoinMarkeCap's exchanges tracker.
Last but not least, in Q2, 2023, Blofin launched its copy trading model that allowed it to gain popularity among newbie traders across the globe.
As of press time, Blofin processes over $720 million in 24-hour trading volume across 120 derivatives trading pairs. BTC/USDT, ETH/USDT, WLD/USDT, UNFI/USDT and OGN/USDT are its most popular trading pairs, responsible for over 50% of its trading volume.