Bitcoin's recovery and potential breakout could hinge on the pivotal $30,000 mark, according to trader Jordan Lindsey. In a recent tweet, Lindsey stated, "Looks like a break above $30k is the key to any breakout being confirmed and the next leg up on Bitcoin."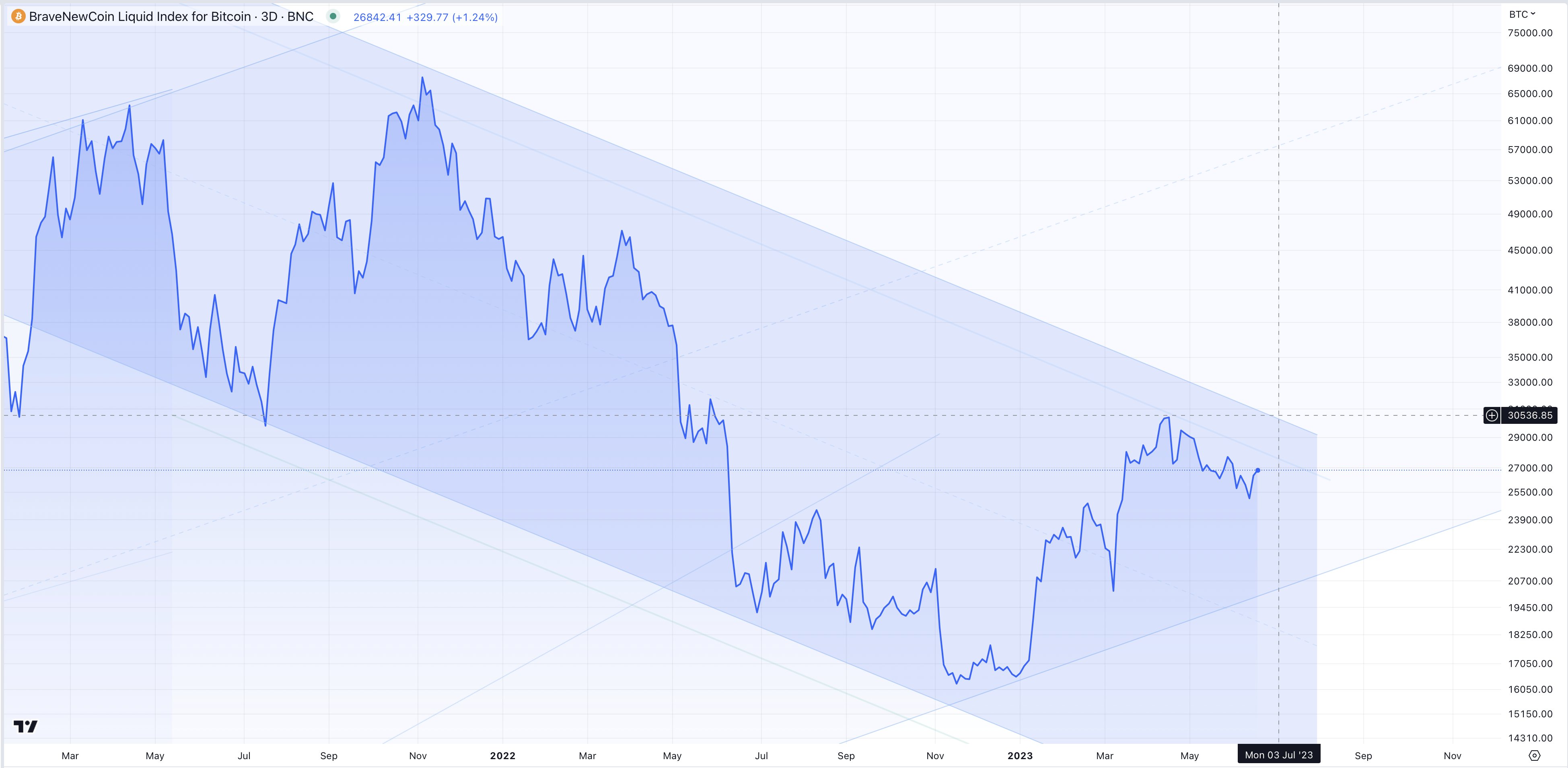 This comes as other analysts have pointed to the resilience of the popular cryptocurrency even after a dip below $25,000.
Others in the cryptocurrency community echo Lindsey's sentiments. Crypto analyst Josh Rager shared on Twitter that even if stocks plummeted, the risk-reward (R/R) for Bitcoin would remain appealing with a low of $25,000 and upward potential above $30,000.
This outlook aligns with Lindsey's take about the $30,000 threshold being a crucial point for Bitcoin's upward momentum.
Glassnode's "Week Onchain Newsletter" hints at the prevailing market mood as one of "apathy" as the Bitcoin halving event looms less than a year away. However, it also notes that "HODLers" — those holding onto their Bitcoin investments with no intention to sell — continue their steady accumulation. This trend could indicate a build-up of potential energy on the market, with the possibility of significant movement upon breaching the $30,000 threshold.
Adding to the anticipation, CryptoQuant warns of the possibility of extreme price fluctuations on Bitcoin due to the high leverage on the futures market and the current Bitcoin outflow volume from the spot market.
Meanwhile, Santiment points to an uptick in Bitcoin's "age consumed," suggesting an increase in network activity as stagnant addresses begin to move their Bitcoin holdings, which could result in a price jump.
With these various factors at play, the focus remains on the $30K mark, potentially setting the stage for Bitcoin's next significant move. The top cryptocurrency is changing hands just below the $27,000 level.